PlayStation announced their latest handheld device, going by the "Project Q" moniker, at the PlayStation Showcase. However, while handheld gamers got excited at first, excitement diminished slightly when they realised that there was a catch.
RELATED: How the PSVR 2 Could Revolutionise the PlayStation 5
Unlike many of the previous handheld devices that PlayStation released, this one is a Remote Play Device, which means there are no onboard gaming capabilities, and this is a streaming-only device. Whether this is a dealbreaker for Sony fans will have to be seen in the future, but many gamers feel that the new device should have been the PS Vita 2 instead.
Project Q
The new device is a portable device created to stream games from the PlayStation 5. While that doesn't sound too bad, it is essentially useless if you get this and you don't have a PS5 to stream your games from.
The games are streamed from the PS5 to the handheld device with Remote Play over Wi-Fi. As you will find with most cloud-based gaming solutions, you will need a strong internet connection to do this without experiencing the infuriating bane of all gamers, latency.
The device has an 8-inch screen, 3 inches larger than their previous handheld device, the PS Vita. In addition, it has a button layout that directly matches a standard DualSense controller. Like the PS5 controller, it will also feature haptic feedback.
If you have a solid Wi-Fi connection, you should be able to stream games at 1080p and 60FS, which is suitable for a handheld device.
Notably, the device does not have cellular capabilities, so it is a receiver to play games more comfortably.
RELATED: PlayStation Has A Lot Planned For 2023. Here's What To Expect
Fans Wanted the PS Vita 2
While the layout and the handheld capability of Project Q is similar to the PlayStation Portable and the PS Vita, the latter two offered onboard game-playing functionality, which means that you didn't have to have another PlayStation device to stream your games.
Having first launched back in 2011 in Japan and in 2012 in international territories, players hoped that the new handheld project would be the PS Vita 2, taking design elements that worked from the PS Vita and turning it into something more modern.
PlayStation was close to having done that, upgrading the 5-inch screen to an 8-inch one, taking the older layout and making it match the PS5 controller's layout.
Unfortunately, what players really wanted to be carried over was the onboard gaming capabilities of the PS Vita because it meant that a person didn't have to buy two consoles. The handheld devices are perfect if you are pressed for space or don't have a TV. Still, Project Q requires you to already have a PS5, which has been notoriously difficult to get your hands on.
Will this be a breaking point for PlayStation players? Probably not. Many loyal Sony fans will still support the brand, but what PlayStation gives its gamers might not be exactly what they hoped for.
RELATED: Finally, PlayStation Is Offering A Freebie That Doesn't Require A Subscription
Release Date and Price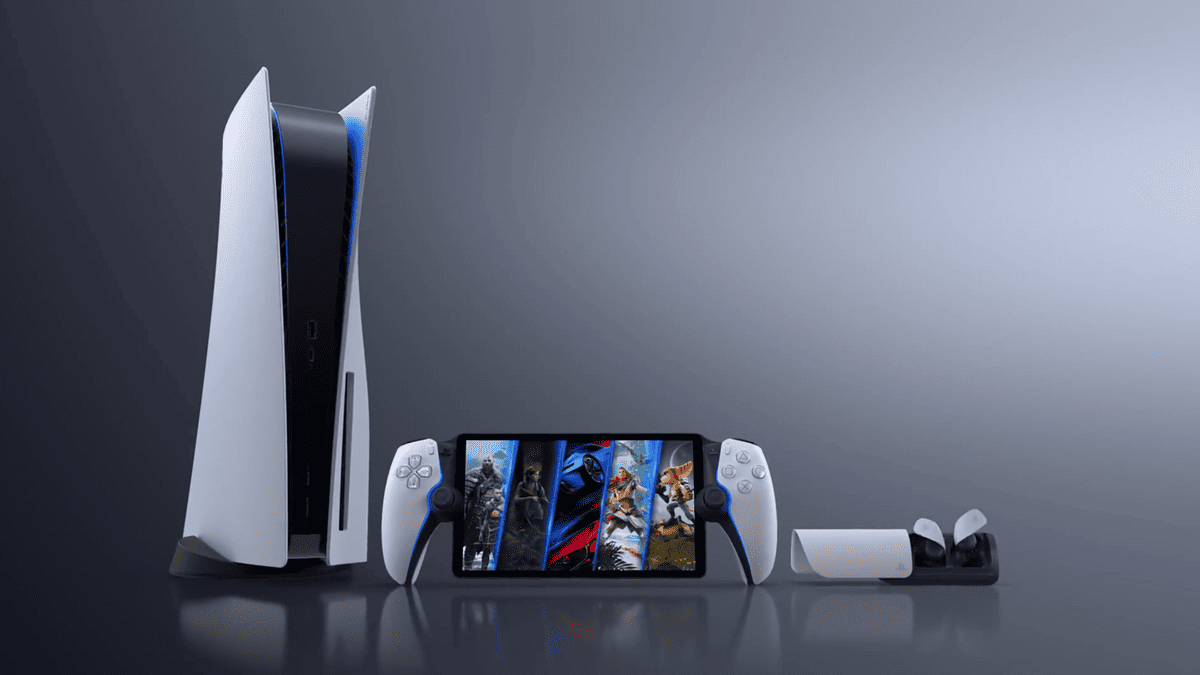 What PlayStation had to offer us on this front was a little slim-picking because all we really know is that the handheld device is set to launch sometime in 2023. However, firm release date and price have yet to really be provided.
When the handheld device launches, it will be accompanied by new PlayStation wireless earbuds that will presumably work with any of your PlayStation devices, even smartphones.
TL;DR
PlayStation just announced their new handheld device, Project Q.
While gamers are excited about the new device, it is a streaming-only device and doesn't have onboard gaming capabilities.
Many PlayStation users feel that PlayStation should have brought out the PS Vita 2 instead of a streaming-only device.
Do you agree that PlayStation should have made the PS Vita 2 instead of the Project Q?