It's been a really long wait but, finally, after waiting what seems like an eternity, Sony has finally revealed the PlayStation 5 console during its live-stream event.
While many gamers were excited about a first look at the PS5 console, they also hoped to see some really great gaming titles too.
Luckily, Sony did not disappoint and revealed a whole slew of new games heading to their next-gen console.
Below are some of the announcements and game reveals made during the live-stream.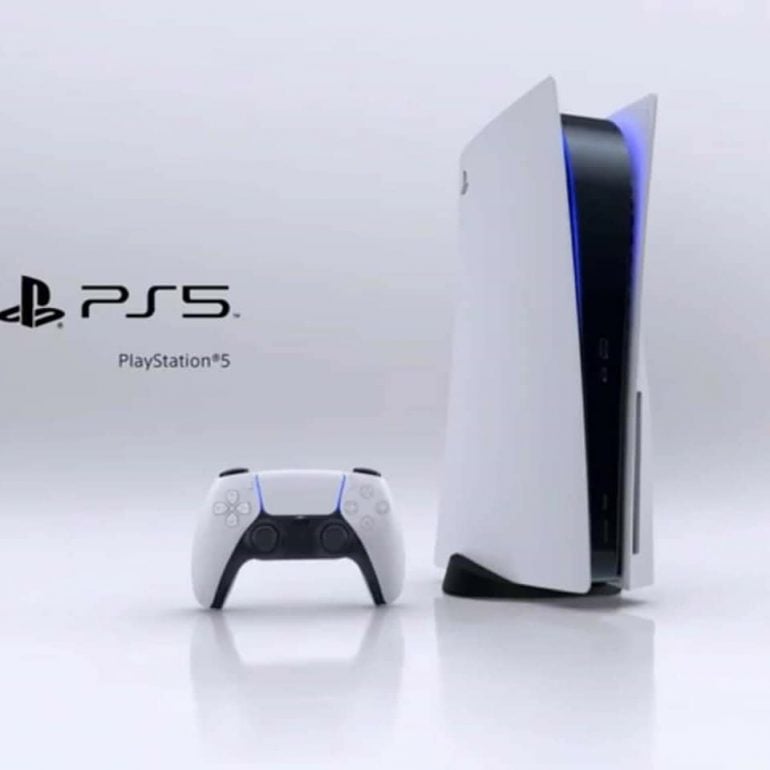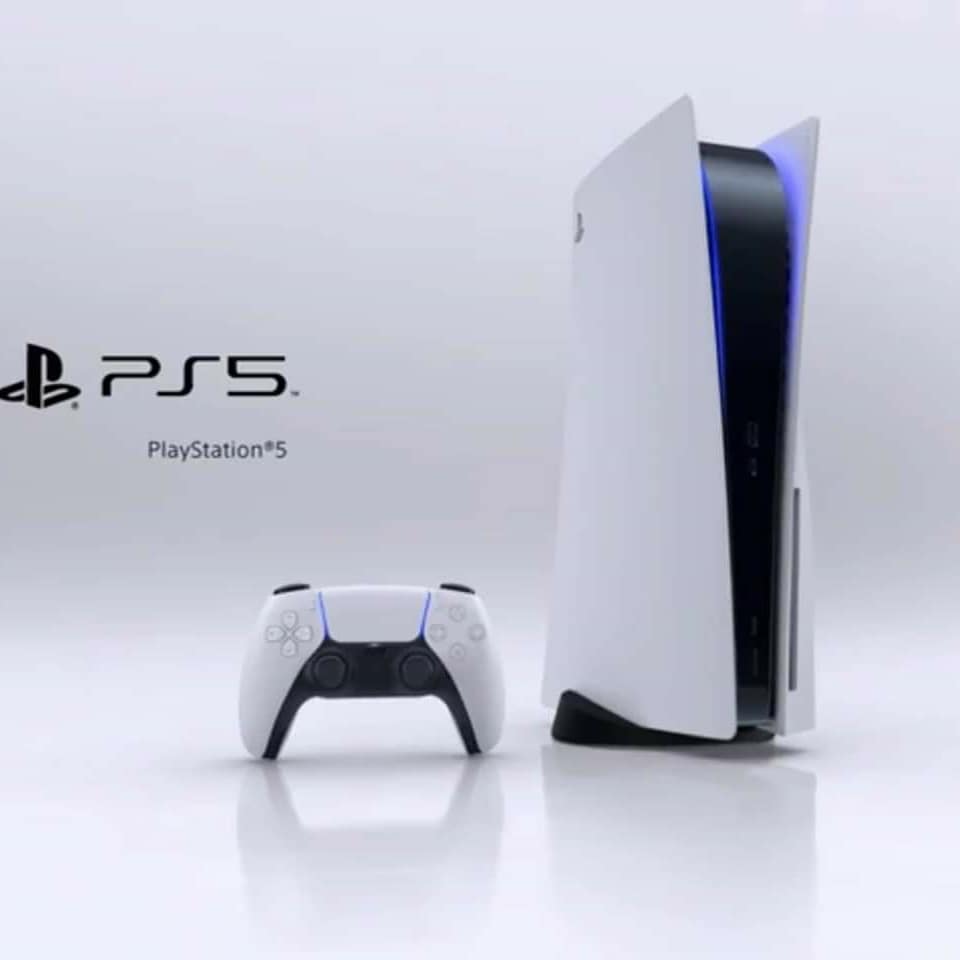 The PlayStation 5
The main reason everyone watched the event was to see what Sony's next console would look like.
As assumed, the PlayStation 5's design closely follows that of the controller, The DualSense, which Sony unveiled a few months ago.
Going for a mainly white, punctured by areas of black colour scheme, the console does look striking, and wouldn't look out of place as a prop in a sci-fi film.
If the Xbox Series X's design is about subdued practicality, the PlayStation 5's look is all about grabbing your attention from the moment you lay eyes on it.
The console will be released in two versions, one with an optical disc drive and one without. Although the design of both versions will be almost identical, the digital-only version does seem to be a bit thinner.
Sony also revealed that the console will be getting a whole bunch of accessories, including an HD camera, a media remote and a DualSense charging station.
Unfortunately, Sony did not reveal a release date or price for the PlayStation 5.
Spider-Man: Miles Morales
https://youtu.be/gHzuHo80U2M
As the name suggests, the follow up to the critically acclaimed Spider-Man game on the PlayStation 4, Spider-Man: Miles Morales, will see players taking control of Miles Morales as he follows in the footsteps of Peter Parker.
The trailer does show off some of the game and it looks to be just as gorgeous as its predecessor.
Better yet, the game is set to release later this year.
Ratchet & Clank: Ript Apart
The titular duo is back as Sony revealed a brand new Ratchet & Clank game.
Judging by the trailer, the PlayStation 5 game will include more ridiculous weapons, out of this world locations, and all the action you could ask for.
This time around the duo is trapped between collapsing dimension. Although the trailer does show off some of the over-the-top gameplay, the standout moment has to be the reveal of a female Lombax. Gasp!
Gran Turismo 7
PlayStation's famous racing series is back and looking better than ever.
Gran Turismo 7's environments and vehicles showcase just how powerful the PlayStation 5 will be.
Racing fans have been begging for another release in the popular franchise and, finally, they will get what they have been asking for.
Horizon Forbidden West
One game fans were hoping Sony would reveal is the follow up to Horizon Zero Dawn.
Enter the PlayStation 5's Horizon Forbidden West.
Something is killing off the animals and it's up to Alloy to find out what is doing it.
The game will add brand new binomes and underwater action.
Project Athia
Project Athia is a brand new IP from Square Enix.
Although not much was revealed about the game the trailer did show off some terrifying werewolves creatures, traversal and gorgeous looking environments.
Sackboy: A Big Adventure
https://youtu.be/mUwI6e-em3o
Sackboy is back and this time the cute and lovable ball of yarn and cloth has his own game on the PS5.
Instead of a semi-2D side scroller, Sackboy: A Big Adventure will take the action to the third-dimension and will include up to four-player co-op.
Stray
Stray is an interesting game that puts players in the shoes of a stray cat as they explore a post-human world filled with robots.
The game looks set to be very atmospheric, with neon-lit environments and dingy streets.
Of course, there is also an ancient mystery to solve. We are guessing it has something to do with why the humans are gone.
Also, the cat protagonist is so cute.
Returnal
The next game from Housemarque, Returnal, is a third-person shooter set in a futuristic sci-fi world.
Returnal seems to follow a similar concept to Edge of Tomorrow, in which the protagonist dies and then reawakens, alive and ready to take on the same day again.
The developer is known for its fast-paced shooters but Returnal will give them a chance to show what they can do with a deeper narrative-driven game.
Oddworld: SoulStorm
After a very long hiatus, Abe is back.
Although the game will bring back the core gameplay fans of the original Oddworld games love, Oddworld: SoulStorm will also add a few new ones such as an economy and crafting system.
We can't wait to dive back into the weird and wacky world of Oddworld.
Ghostwire: Tokyo
After being announced at E3 a while back, we finally got to see more of Ghostwire: Tokyo.
As you would expect from the studio behind The Evil Within, Ghostwire: Tokyo looks hauntingly good.
Players will fight off various spooky creatures in the first-person using what can only be described as some sort of magic.
Godfall
https://youtu.be/oal1EbvDxCk
One of the first PlayStation 5 titles to be revealed, Godfall has been kept under wraps for some time.
The new trailer did not reveal much of the game, besides some great looking weapons and armour. However, its fast-paced combat does look like it will pack a punch.
Hitman III
Agent 47 is coming to the PlayStation 5 early next year.
Developer IO Interactive revealed the next game in the Hitman series.
The trailer doesn't reveal much, but what we know is that the game is bound to have lots of sneaking and killing.
Deathloop
As the next game from Arkane, Deathloop does look like it has many of the elements the Dishonored games had but with a larger emphasis on shooting.
The trailer shows one of the game's characters, Colt, using his supernatural powers to take out a few enemies before dying, waking up and having to start over.
Resident Evil 8: Village
Expanding on the house setting introduced by Resident Evil 7, Resident Evil 8 will see players exploring an entire horrifying village.
It was revealed that Chris Redfield and Ethan Winters will be making a return.
NBA 2K21
Another year/console means another NBA 2K game.
2K revealed that NBA 2K21 would be heading to the PlayStation 5.
Beyond the game's great looking visuals, not much else was revealed.
What are your thoughts on the new console? Will you be buying a PlayStation 5? Are you excited about the PS5 games?
https://youtu.be/PGFWK6cgw6Q