It's no secret Mortal Kombat's Johnny Cage was based on action legend Jean-Claude Van Damme. The franchise would have looked mighty different had Midway managed to cut a deal to use JCVD's likeness in the video game and make him the central piece of Van Damme; however, this never happened, and the Muscles from Brussels actually jumped over to the world of Street Fighter a few years later.
RELATED: Jean-Claude Van Damme Was Nearly Johnny Cage In Mortal Kombat
Now, the journey comes full circle as Mortal Kombat 1 features an official Jean-Claude Van Damme skin for Johnny Cage, which also boasts the actor's voice as he recorded a few lines for Cage's interactions with foes. In typical Cage fashion, though, there is a cockiness to his quips, and it is dished out in Van Damme's inimitable delivery. At the same time, Van Damme seems to pick his favourite between Mortal Kombat and Street Fighter once and for all with a killer line.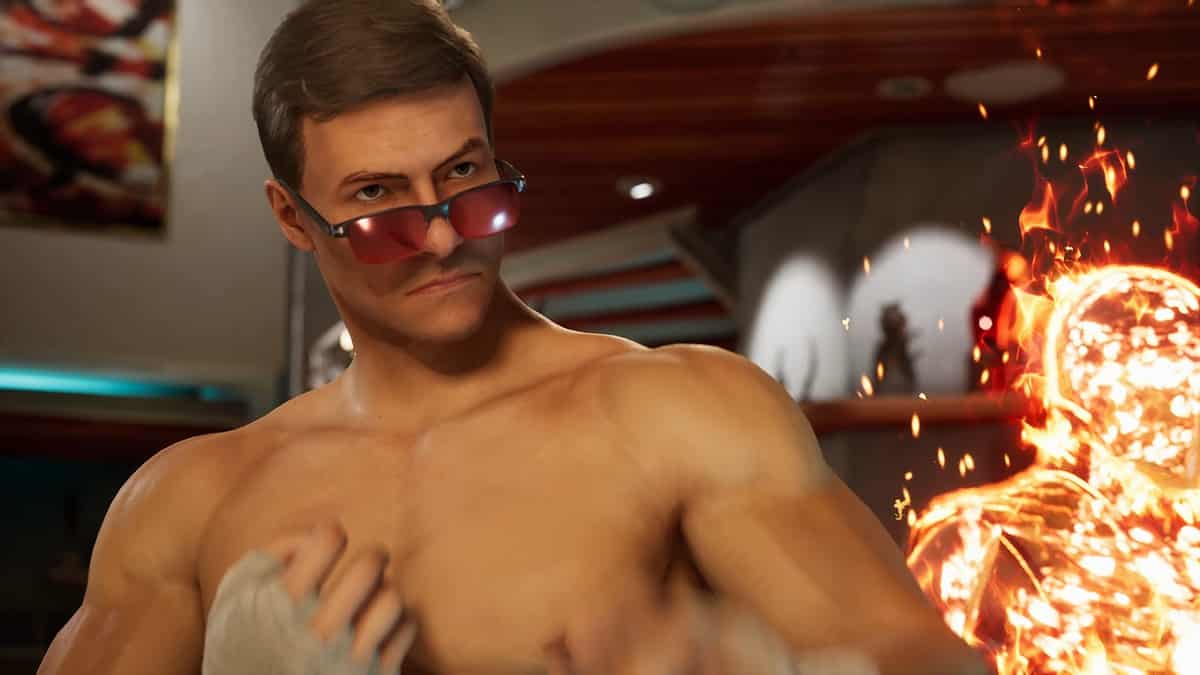 Jean-Claude Van Damme's history with Street Fighter
In 1994, director Steven E. de Souza landed a major coup by securing Jean-Claude Van Damme as Colonel William Guile in the Street Fighter live-action film. Not only did this movie feature Raul Julia as the indomitable M. Bison, but the inclusion of JCVD also added serious action legitimacy to the cast. The film wasn't universally well received upon arrival, but it built up a cult following in the years since its release.
Landing Van Damme wasn't as difficult as some might have imagined as de Souza revealed to A Trip to the Movies with Alex Zane. The filmmaker explained how Capcom demanded a well-known action name for the movie and the parties started throwing around possibilities within the budget.
"Originally, they said, 'Can you get Stallone? Can you get Schwarzenegger?' And we just said, 'You can't afford them,'" de Souza said. "They had a budget of $30 million – we ended up going a little bit over; [we] couldn't afford those guys. So, by process of elimination, they finally said, 'What about Jean-Claude Van Damme?'" Since he wouldn't need to present for the entire shoot, de Souza made it work. Reportedly, Van Damme's name was also a consideration for the part of Johnny Cage in 1995's Mortal Kombat movie, but he had committed to Street Fighter already.
RELATED: Why Didn't Mortal Kombat 2 Cast Jean-Claude Van Damme?
JCVD finally plays Johnny Cage and throws a jab at Street Fighter
Despite Mortal Kombat 2 not casting Jean-Claude Van Damme as Johnny Cage, the actor finally received the opportunity to play the Hollywood star in Mortal Kombat 1. For ages, he has welcomed the chance to take a shot at the part, and he finally does it in the latest video game. Players can choose JCVD's likeness – in all his '80s Bloodsport glory – and see him take down his opponents while dropping savage one-liners.
One of his best lines from the trailer is: "It will be great. I'll play a kickboxer, you a street fighter." It doesn't take a rocket scientist to figure out the innuendo here. While it isn't quite a roundhouse kick to the temple of Capcom's fighting game franchise, it does indicate how Van Damme prefers to be known more for his films such as Kickboxer and Bloodsport than Street Fighter.
Nonetheless, seeing Van Damme show up in Mortal Kombat 1 is a moment many fans have long waited for. It also establishes him as one of the greatest of all time, since how many people can say they played both Johnny Cage and Guile in their lives? Stallone and Schwarzenegger can only wish…
RELATED: "Pulled a Houdini" – Sylvester Stallone Says Steven Seagal Ran From Jean-Claude Van Damme Fight
Tell us, what do you think of Jean-Claude Van Damme as Johnny Cage in Mortal Kombat and Street Fighter? Let us know!