Coming in 2022, Planet of Lana is a gorgeous new cinematic puzzle adventure title from the Swedish indie game studio, Wishfully Studios. Revealed at Summer Game Fest, the game's first trailer shows off its stunning hand-painted visuals.
The story in Planet of Lana, which stretches across centuries and multiple galaxies, follows a young girl and her loyal animal companion (which I'm assuming is a cat?) as they embark on a rescue mission through a colourful world of unfamiliar creatures in order to save Lana's sister. Their vibrant planet (a Miyazaki-esque world) of peace and harmony has been disturbed by a faceless army. It's up to Lana to restore tranquillity.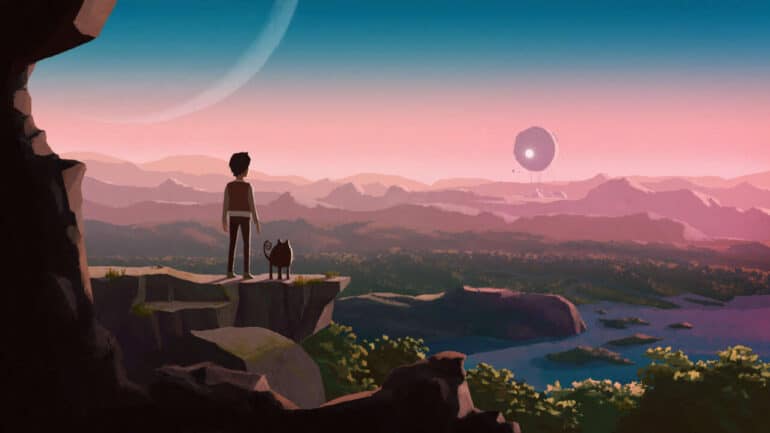 At its core, Planet of Lana is a rescue mission – with the gameplay focused on puzzles, stealth sequences and companion obstacles.
While that sounds interesting enough, it's clearly the interactive painting look that has captured the hearts of gamers. This looks like a game that's more about the experience and creating a peaceful escape than earning another trophy.
Another important factor in games like this is the epic soundtrack, which seems just as amazing here.
Planet of Lana will be available exclusively on PC and Xbox Series X – with a native resolution of 4K at 60fps.