NEON has released the first trailer for Michael Sarnoski's Pig, a drama starring Academy Award winner Nicolas Cage (Mandy, Jiu Jitsu). Here the legendary actor plays a truffle hunter from Oregon who will stop at nothing to find his missing prize hunting pig. The result is probably one of the most surprising and interesting movies of the year.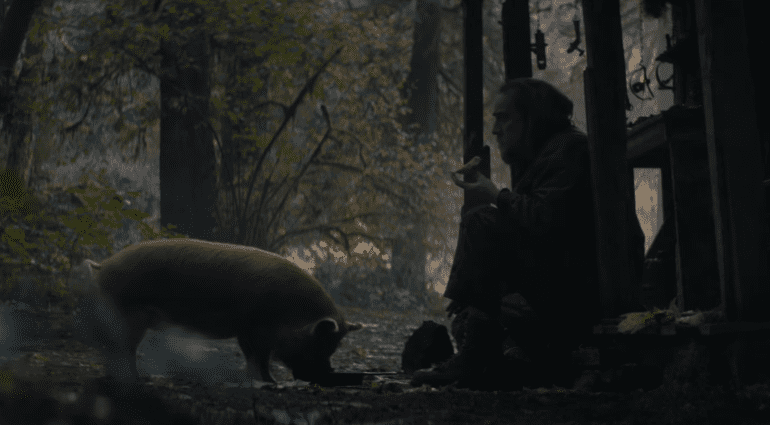 Co-starring Alex Wolff (Hereditary), Adam Arkin, and Gretchen Corbett, Pig certainly isn't an action thriller film, or the usual Nicolas Cage pulp. In fact, it's marketed as a drama. After watching the trailer, you can tell that this seems to operate more as a character study than a thriller. And Cage looks fantastic as the dishevelled soul-searching protagonist.
Having said that, it's easy to draw comparisons to films like Keanu's John Wick or maybe even Bob Odenkirk's Nobody.
The first trailer for Pig shows the hunter at peace alone in the wilderness when he is attacked by a mysterious figure and his pig is kidnapped. His journey to recover the animal leads him to Portland, where is forced to deal with his past and confront those who he suspects of the crime.
His journey seems to take him to the underworld of the restaurant business — greedy customers and arrogant chefs.
"Buy yourself a new pig," one character advises. But, unfortunately, it's not that simple for our hunter. You just don't mess with another man's pig.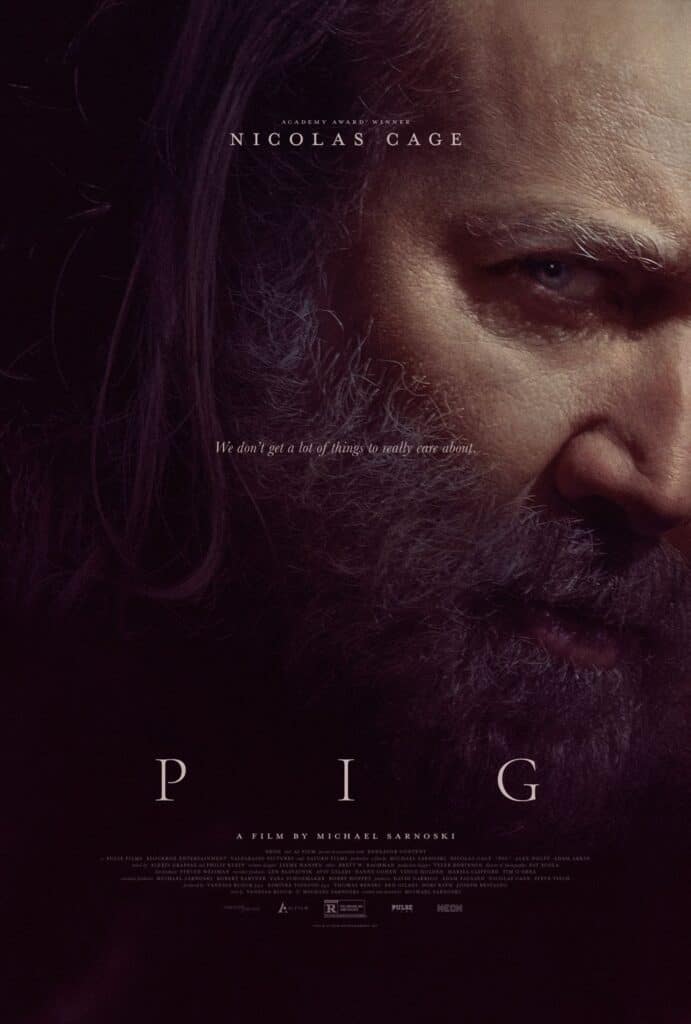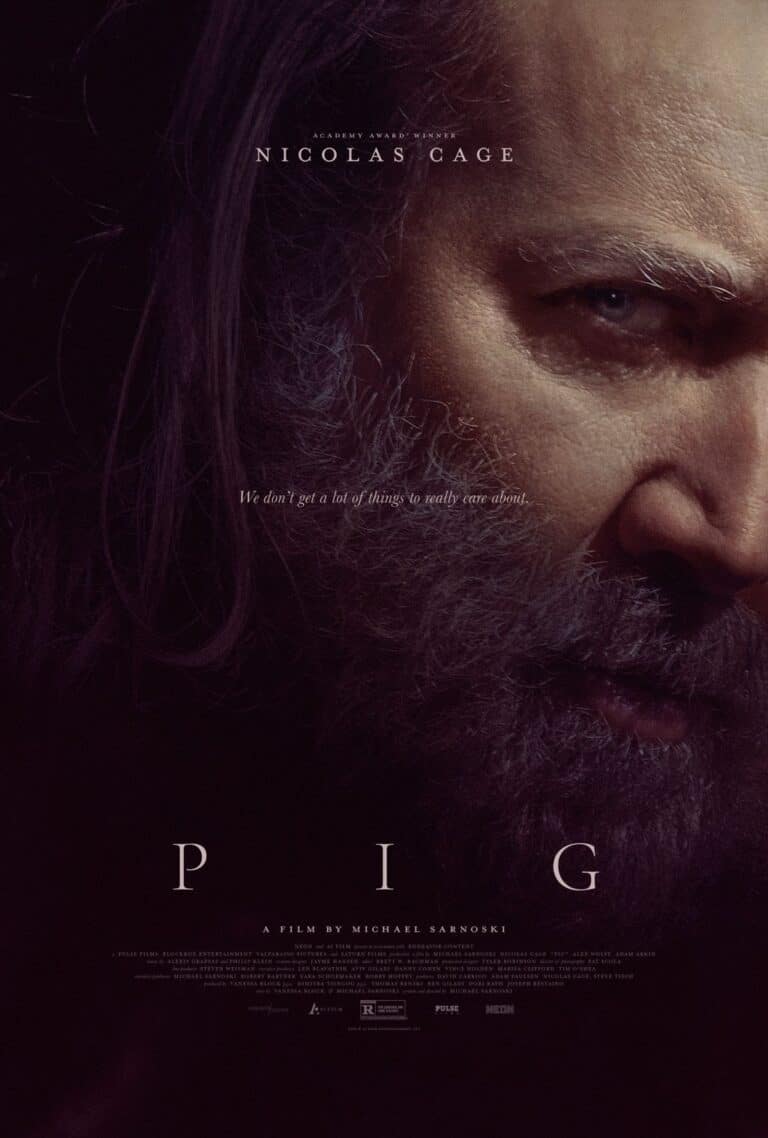 "What began as a very personal project has transformed into a labour of love for so many talented people," Sarnoski said in a statement. "I'm thrilled for us all to be bringing this strange world to life."
And strange is what Cage does best. To this day, nobody is able to box him. One moment he might be a B action star. The next he delivers a heart-warming performance that completely melts your heart.
Nicolas Cage's Pig arrives July 16, 2021. Consider us intrigued.