One party game that has always been a staple of our household has been Pictionary. There has always been one version or another of this classic game sitting on our board games shelf. There is a good reason for this as the game is one we've always loved playing. This is mainly due to the fact that it helps to get our creative juices flowing while also ensuring that we have a laughter-filled time.
With a new revision of Mattel's Pictionary out now, does the new release do enough to update the game but still remain true to what came before?
What's in the box?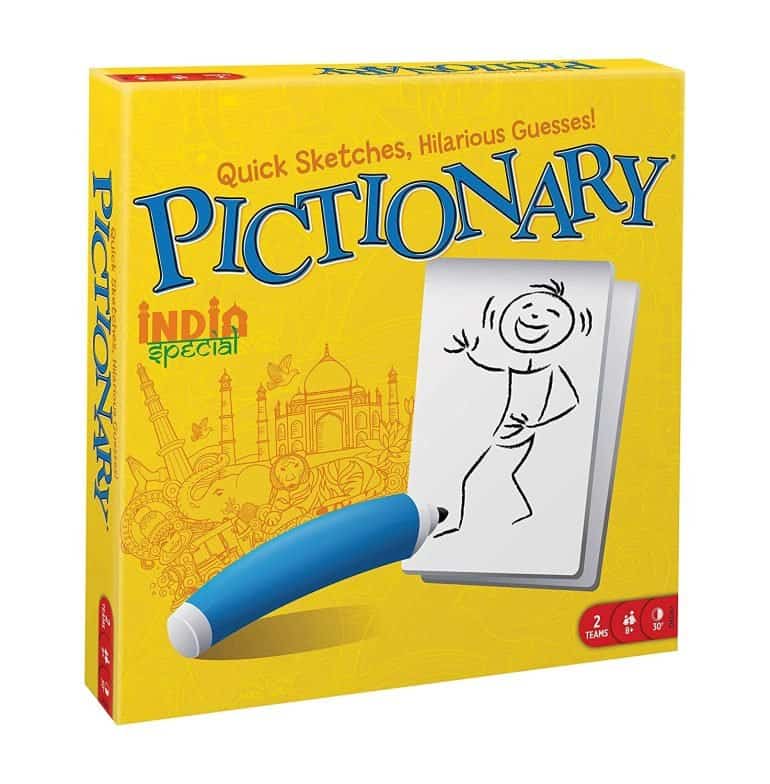 Unlike most versions of Pictionary, the latest update comes in a pretty small box. This is mainly due to the fact that many of the game's components have been streamlined and scaled down. There are two whiteboards, which help do away with all those pesky little papers that came with some of the previous versions, two markers, for drawing on the boards, a brightly coloured player board, board markers, question cards, one die and the classic sand timer.

All the components are about the same quality they have always been. Not necessarily the best, but good enough that you won't have cards tearing or the player board getting damaged during normal play.

My favourite component has to be the two pencil-shaped player markers. This just helps add a little touch to the game's theme.
One thing that is quite important in party games is that all the game cards should be easy to read and understand. It's a small thing but one that can make or break a party game. Luckily, Pictionary nails it with brightly coloured categories and an easily readable font.
How do you play it?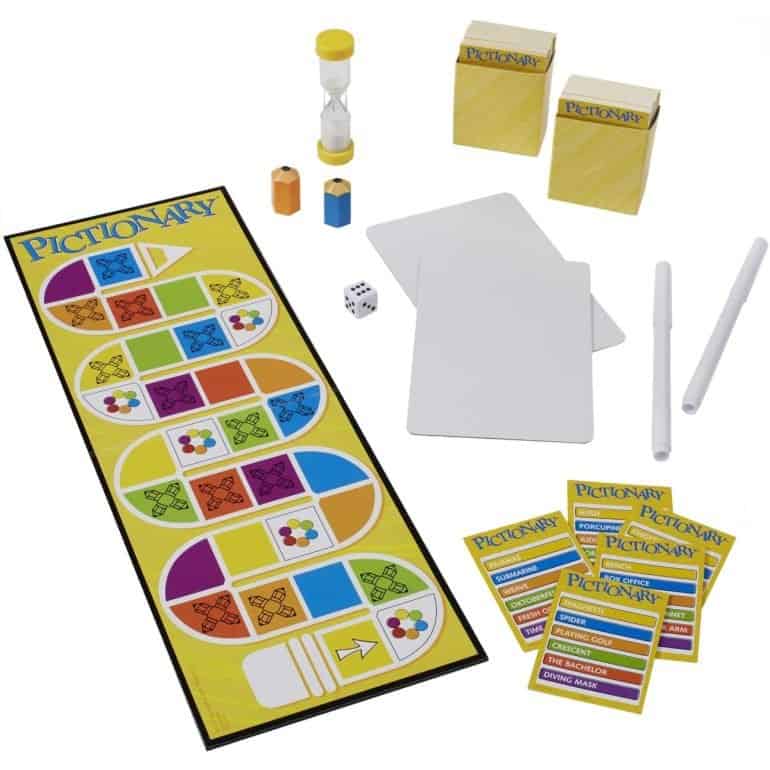 In a game of Pictionary, two teams have to go head-to-head in a race to see who can not only draw the best but who can guess what all those half-drawn squiggly lines actually are. On a team's turn, one player draws a card from one of the game's decks. That person then has to draw the word that matches the colour of the space their player marker is on (this is determined by rolling the game's die). The rest of their team must then try and guess what they are drawing before the timer runs out. If they guess correctly, the team can roll the dice again and take another turn — this time with another team member taking on drawing duties.

Once a team fails at guessing the drawing, their turn is over and the next team gets their turn.

There are various coloured spaces on the board that collates with the colours on the cards. Certain of these spaces are wild — meaning that the player can choose which colour object to draw. There are also spaces that allow both teams to guess what the drawing is at the same time.

When a team's marker lands on the last space and they guess correctly, they win the game.
What did we think of Pictionary?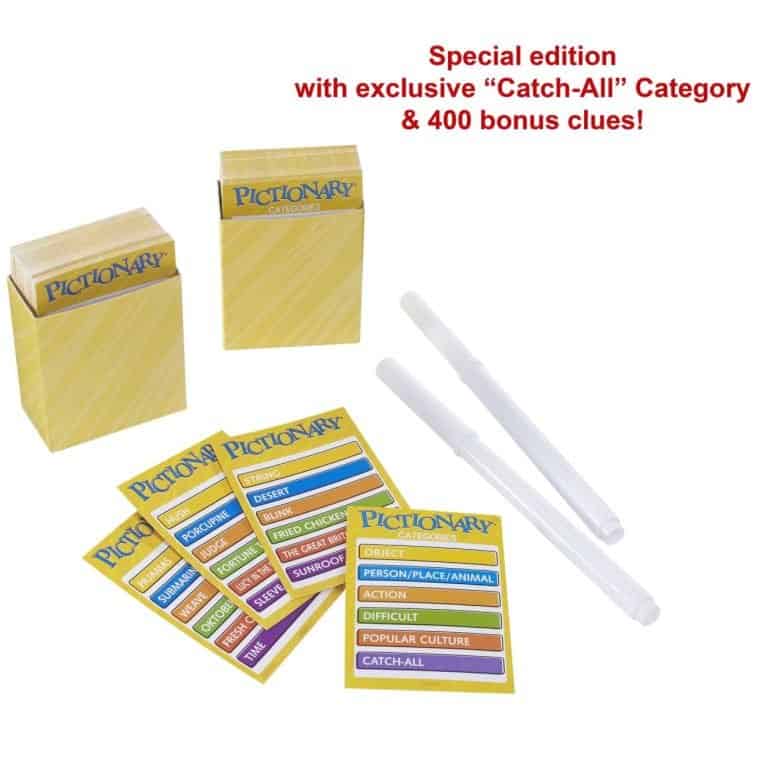 Firstly, this is very much the same beloved Pictionary board game, albeit in a much more streamlined package. The addition of the Pop Culture category is a great touch and is sure to become the player's favourite category.

Secondly, as with most party games, Pictionary's fun does not always lie in the gameplay mechanics themselves but in the way the game unfolds. Most of the fun stems from trying to guess the drawings and the way in which things inevitably end up in laughter. There were many times in the last few weeks when I correctly guessed that my family was playing a quick game of Pictionary by the sound of laughter emanating from the living room.

In an era when we are so busy, never taking time to stop and enjoy each other's company, spending time playing short little party games such as Pictionary has almost become a respite from everything that goes on in the world today. After 37 years, it is still the same wonderful game that keeps bringing friends and families together.
Pictionary retails for around R500 on Takealot and is available at many different toy stores across South Africa.