Pepé Le Pew cancelled is trending and the character has been removed from the upcoming Space Jam movie. That's right, the French skunk from Looney Tunes is cancel culture's latest target!
The overbearing French skunk – who is known for his relentless romantic efforts to woo a cat who continually struggles to escape his unwanted advances- came under fire after American journalist, Charles M. Blow, called him out for normalising rape culture.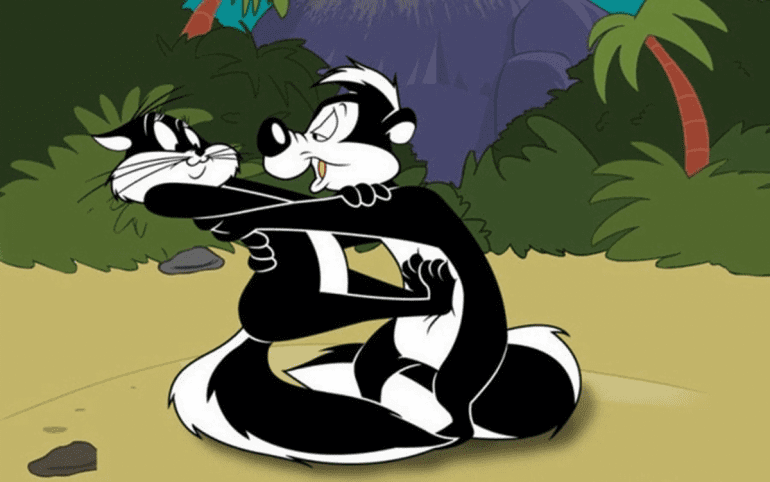 The French Skunk in the Media
Blow first touched on the issue of Pepe's reinforcement of rape culture in a column for the New York Times titled Six Seuss Books Bore a Bias, writing:
"Some of the first cartoons I can remember included Pepé Le Pew, who normalized rape culture; Speedy Gonzales, whose friends helped popularize the corrosive stereotype of the drunk and lethargic Mexicans; and Mammy Two Shoes, a heavyset Black maid who spoke in a heavy accent."
The columnist then took to Twitter to expand on his previous claims against the Looney Tunes character, saying:
"RW blogs are mad bc I said Pepe Le Pew added to rape culture. Let's see.
He grabs/kisses a girl/stranger, repeatedly, w/o consent and against her will.
She struggles mightily to get away from him, but he won't release her
He locks a door to prevent her from escaping."
Blow further argued that Pepe's relentless pursuits "helped teach boys that "no" didn't really mean no, that it was a part of "the game", the starting line of a power struggle. It taught overcoming a woman's strenuous, even physical objections, was normal, adorable, funny. They didn't even give the woman the ability to SPEAK."
Should Pepé Le Pew Be Cancelled? Twitter Responds
As can be expected, Blows tweets sparked a heated debate on Twitter with some users expressing their support towards the cancellation, while others questioned cancel culture.
Twitter user @peacelovingnj shared, "This. Happens. To. Us. All. The. Time. Constantly fighting off unwanted advancements is our everyday fight. Guys like Pepe Le Pew are our worst nightmare. I have to agree with this one. It hits close to home."
Another Twitter user @LawyerChyk wrote, "THANK YOU. I'm an employment lawyer who uses Pepe to train managers on what "unwelcome" means. They get it instantly."
In opposition to Blows ideas, @LunarArchivist wrote: "Just to slap down this dumbass argument with something more substantial than insults: Pepe Le Pew isn't meant to be a role model; he's a walking joke. Specifically he's a parody of the suave French lover and the guy who think he's God's gift to women but can't take a hint."
Whilst Twitter user @Vlad_Stakeumms stated, "Pepe Le Pew is not – nor will he ever be – a part of 'rape culture.' The character is being presented completely out of context by those with a progressive agenda. The subtlety and the nuance is lost of them; they don't understand he's the butt of the joke – the moral lesson."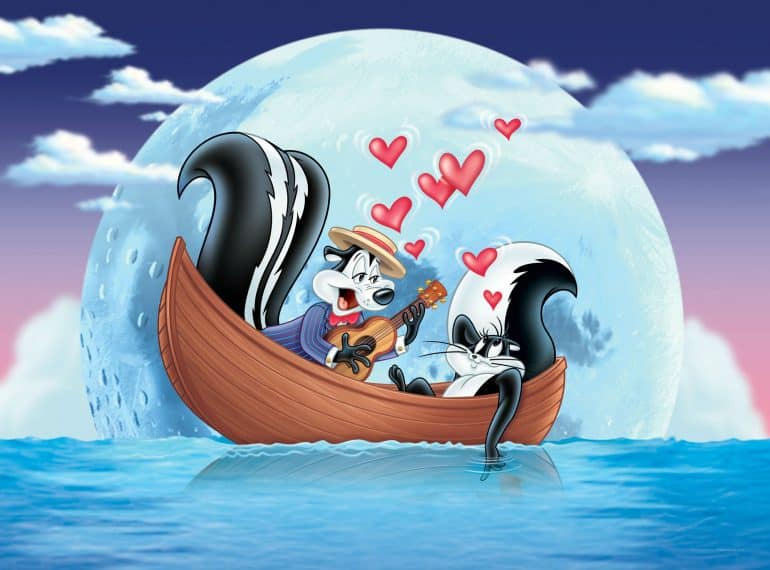 So, Is Pepé Le Pew Normalising Rape Culture?
While I will fully admit that I found Pepé Le Pew extremely annoying and most certainly skipped on watching his cartoon, I cannot say that I believe his antics helped to produce a generation of men (and women) who think this type of conduct is ok.
Perhaps instead of trying to cancel everything in existence that we don't agree with, we can instead try to focus on promoting content that sets a better example for the next generation and just skip the one's we don't like.
Where do you stand in this debate?
Do you think Pepé Le Pew should be cancelled? Do you feel that cancel culture needs to stop?