Get an inside look at Pedro Pascal's iconic movie and TV performances. From Narcos to Game of Thrones, immerse yourself in the best of this renowned actor's work.
RELATED: The Last Of Us Fans Want Another Game Remaster With Pedro Pascal
The actor's fanbase has grown considerably following Pedro Pascal's fantastic performance as Joel in the Last of Us series. He has gained immense recognition for his exceptional acting abilities, and naturally, fans want to see more of the star's talents. On top of being praised for his acting skills, the actor has seen an unholy amount of thirst traps and edits on TikTok, with his fanbase looking at more than just his skillset. As one of the trending stars of 2023, the actor deserves more recognition. However, he has starred in many big films and series, so which roles see him at his best?
Determining which films to check out can be challenging when you only watch them for a specific actor. While an actor may have a long record of films behind their name, they may not have seen prominent roles in much. Luckily, when it comes to Pedro Pascal, the actor has seen many major roles in some great films and series. However, it may be hard to determine which are worth checking out. Therefore this list will rank Pascal's best and most iconic roles so far.
RELATED: Pedro Pascal Wants To Join The MCU. But Who Could He Play?
10. Jack Daniels – Kingsman: The Golden Circle (2017)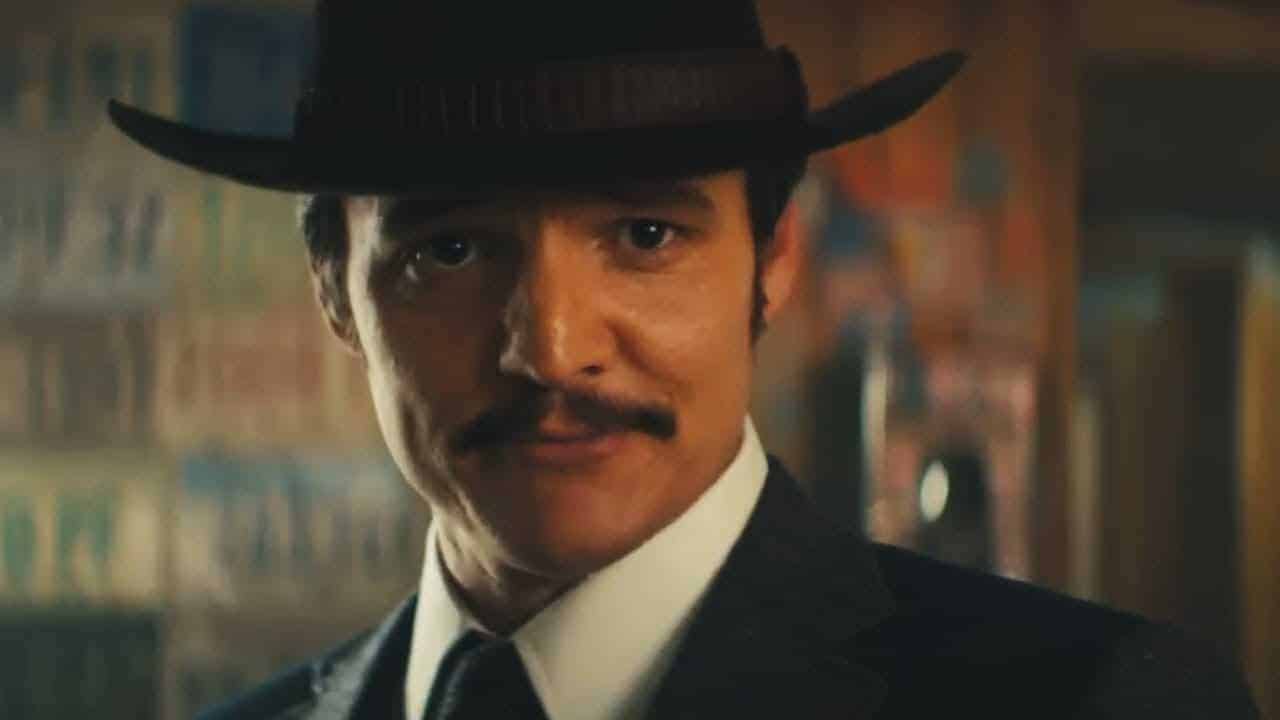 Pedro Pascal stars as one of the antagonists in the second instalment of the Kingsman movies. He plays Jack Daniels, who is known by his codename Agent Whiskey in the spy action-comedy movie. Agent Whiskey is a double agent at the American Statesmen spy agency who is trying to get revenge for the death of his wife and child.
Pascal described the film's shooting as 'really tough' due to all the travelling involved for specific scenes to be completed. The film saw a large cast of A-listers, including Pascal, who were all praised for their impressive performances.
9. Maxwell Lord – Wonder Woman 1984 (2020)
Although the latest DC instalment to the Wonder Woman series may not have performed as well as the first movie, it did not stop Pedro Pascal from dominating the screen in one of his most unhinged performances. As it seems the actor enjoys playing villains, he once again stars as the antagonist of this film.
Maxwell Lord is a business mogul and TV personality who steals a mystical artefact that grants wishes. As the film continues, he wishes for more wishes (as can be expected from an antagonist that resembles Donald Trump) and becomes increasingly more chaotic. Pascal was praised for his ability to bring the character to life and make Maxwell come across every bit as grotesque on the outside as he is on the inside.
8. Ezra – Prospect (2018)
The film follows the story of a teenage girl and her father as they travel to a remote moon from an alien planet to harvest the gems hidden there. Pascal plays Ezra, a ruthless prospector whom the main character, Cee (played by Sophie Thatcher), is very suspicious of.
The actor is praised for his ability to play such a complex within the narrative, with many reviews of the film stating that his performance was one of the highlights. Although he comes across as conniving and untrustworthy, audiences begin to develop a lot of sympathy for the character as the story unfolds.
7. Max Phillips – Bloodsucking Bastards (2015)
Playing yet another antagonistic character, the Chilean-born actor stars as the arch nemesis of the main character, Evan Sanders (played by Fran Kranz), in this B-grade horror comedy. While the actor plays a supporting role in the movie, he still brings a lot of humour and flare to the film.
Many critics have praised Pedro Pascal for his role in the movie as the slimy vampire in the office, secretly turning (and feeding on) the employees one by one. Once again, he plays someone one would generally be suspicious of and perfectly embodies the smug character.
RELATED: The 8 Best Star Wars Characters of All Time, Ranked
6. Dieter Bravo – The Bubble (2022)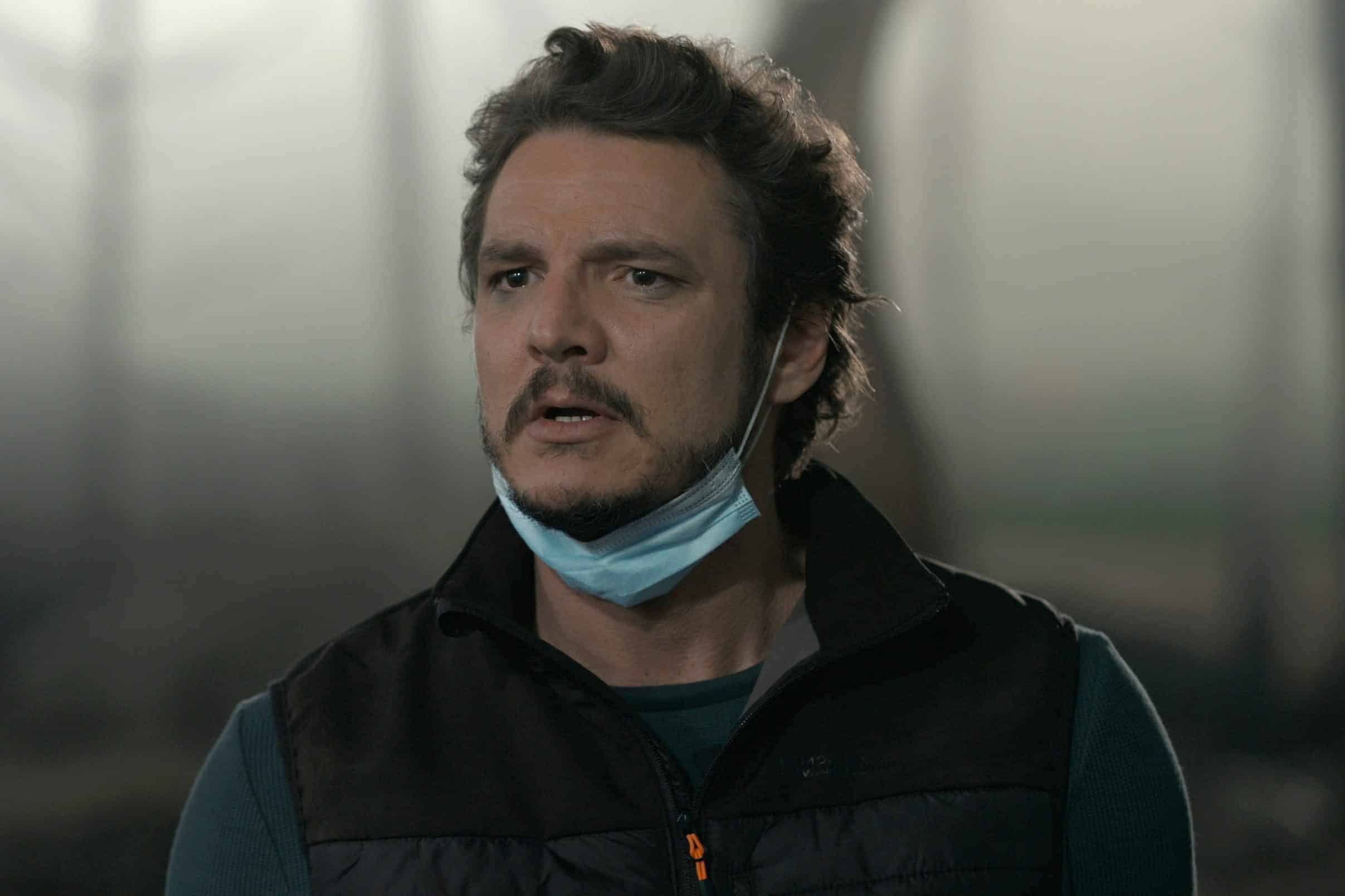 Finally, there is a movie where Pedro Pascal is not playing a villain for once! Instead, the actor is playing a Johnny Depp-Esque character named Diater, a movie star on drugs in the film.
The plot follows a group of movie stars confined to a hotel in England while shooting a film and become stuck in a 'bubble'. Pascal not only brings some creative humour but also offers an entertaining look into his descent into madness. Then there is Dieter's undying infatuation with Annika (played by Maria Bakalova), the hotel's receptionist. The actor's flamboyant and silly performance perfectly adds to the chaotic final act of the film.
5. Dave York – Equalizer 2 (2018)
As the first time having met Denzel Washington on set, Pascal was excited to join the cast of Equalizer 2 (2018). The second film reveals a bit more of Robert McCall's past (played by Denzel Washington), and Pascal is able to play one of the ghosts from his past. Starring as Dave York, the actor played the role of McCall's friend and ex-partner who accompanies him to Brussels. Dave displays genuine emotion for the loss of the friend he found within McCall, trying to explore the deep grief he has experienced.
4. Din Djarin – The Mandalorian (2019 – 2023)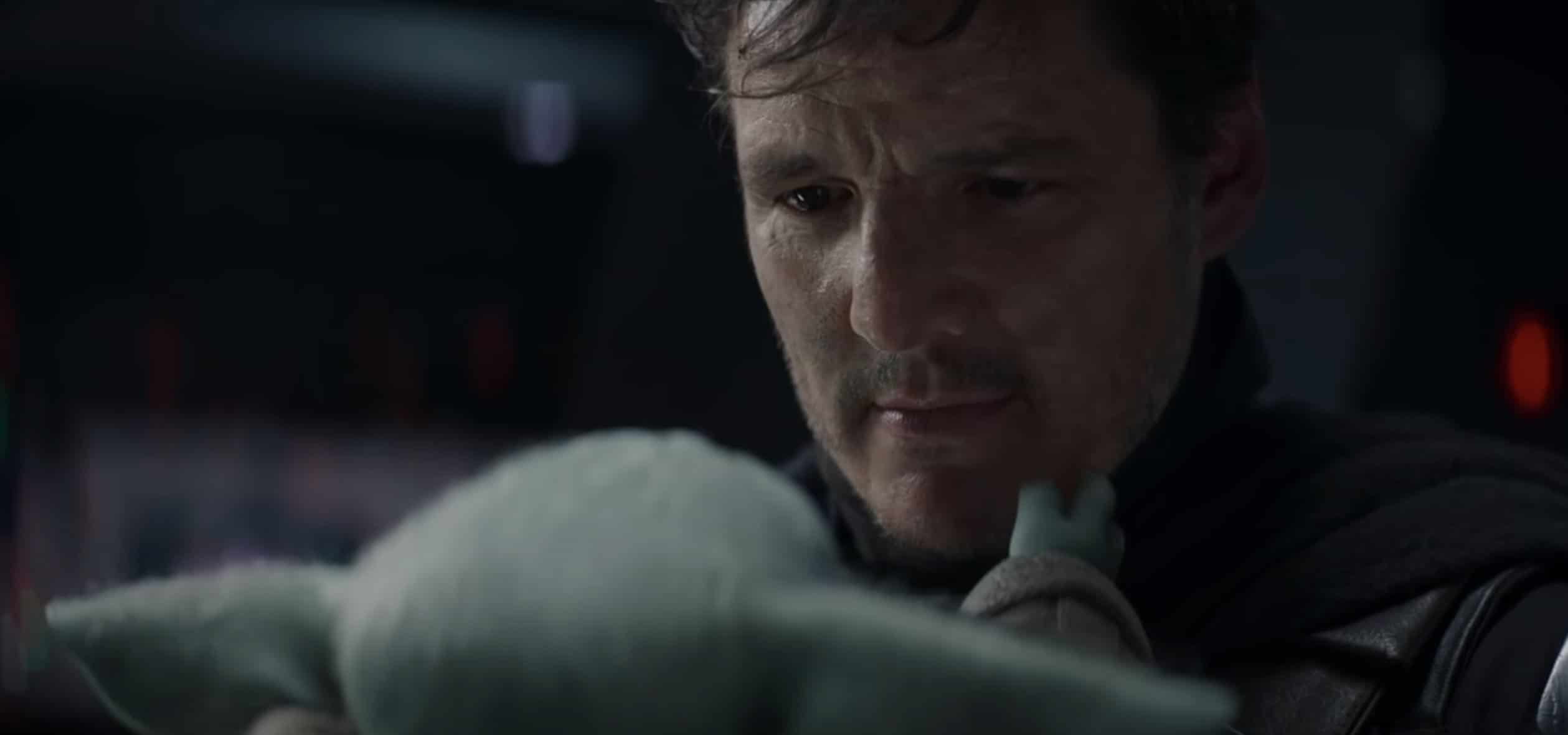 With the third season of this popular TV show set to release in March this year, Pedro Pascal did a fantastic job playing the helmet-wearing bounty hunter. And although filming of Wonder Woman 1984 (2020) coincided with the TV series, it saw Pedro Pascal playing a polar opposite character to Maxwell Lord. And it is pretty impressive how he conveyed so much emotion despite wearing a helmet for the entirety of the show's runtime. Although this was a complaint of fans, he still received praise for his ability to deliver despite not being to show actual emotion on his face. Playing a man of few words and still being able to deliver charisma and charm is quite the feat!
RELATED: Would Nikolaj Coster-Waldau Have Been a Better Joel in The Last of Us?
3. Javier Peña – Narcos (2015 – 2020)
Although the TV series is not the best, it still sees Pedro Pascal in one of his breakout roles with one of the best performances on the show. He plays DEA agent Javier Peña, a supporting character who later takes up the lead role in season three.
Fans were excited that the show would be centred on Javier moving forward as Pascal delivered a much more compelling performance following Steve Murphy leaving the DEA in the previous season. This single shift was enough to rejuvenate the show entirely, making for a more entertaining watch. While the show may still not be everyone's cup of tea, Pascal's performance is a definite highlight of the show.
2. Oberyn Martell – Game of Thrones (2011 – 2019)
There could not be a list of iconic characters for Pedro Pascal without mentioning his 8-episode-long run as Oberyn Martell in the Game of Thrones TV series. Season 4 of the show saw Pascal as the Red Viper of Dorne who wanted revenge for his sister's death against the Lannisters. He plays a charismatic smooth talker who easily won the hearts of fans before the season was over.
Unfortunately, Oberyn is killed by The Mountain in a gruesome manner when partaking in Tyrion Lannister's Trial by Combat. To this day, fans of the show agree that he was one of the best characters and were sad to see him spend such a short amount of time on-screen.
1. Javi Gutierrez – The Unbearable Weight of Massive Talent (2022)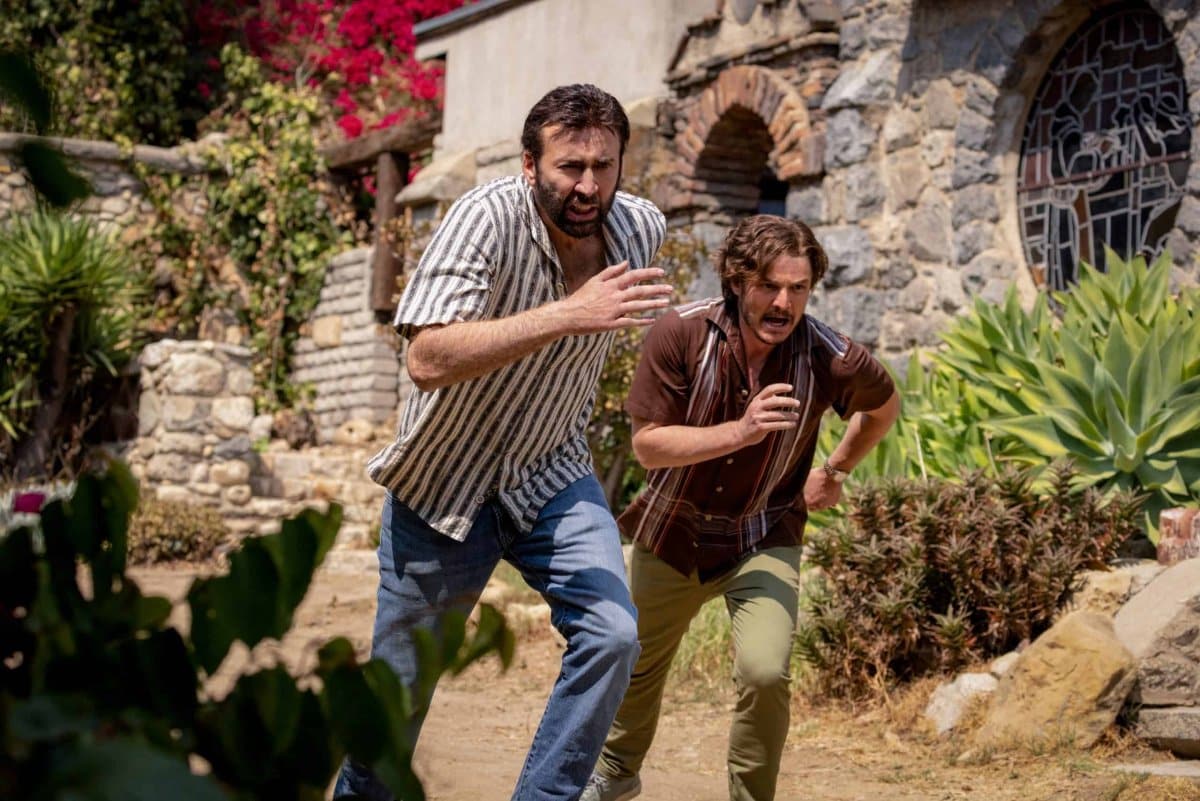 This action comedy saw Pascal co-star alongside Nicolas Cage in a metanarrative involving the life of the latter star. And it is probably the best performance of his career. He (for once) plays a likeable character and billionaire named Javi Gutierrez, a superfan of Nicolas Cage. With how genuinely happy Javi seems while being around Cage, it is difficult for audiences to tell whether it is fan service from Pedro Pascal's exceptional, layered performance.
Pascal's acting in the scene where he speaks on the 1994 comedy Guarding Tess is an absolute masterpiece and one of the better scenes within the film. With an actor as charming as Pedro Pascal, who wouldn't want the star to take up a role in one of their films?
RELATED: The Mandalorian Season 3: Everything We Hope To See In The Star Wars Series
What is your favourite Pedro Pascal film?