In the comics and movies, superheroes are often re-imagined to keep their fans engaged. But while many things may change, there are some aspects that will always stay the same. The Hulk will always be a scientist trapped in a tortured relationship with his aggressive alter ego, and Batman will always be exorcising his personal demons by fighting injustices. And according to filmmaker Patty Jenkins, Superman and Wonder Woman will always represent the purest kind of superheroes.
"What I find interesting about [Wonder Woman] is that she and Superman are the OG, true north, very simple superheroes. They are people with superpowers [who are] here to save the day. All of the other superheroes that came after had some slant or angle that separated them. And so I think that was something that was strangely missing with so many superhero movies. None of them were very simple in that way. I loved getting to do that with her."
While Jenkins has a good point, her views don't really align with the DCEU's recent portrayal of these characters. Superman is depicted as a man who struggles to be accepted by society, questioning the point of helping people who fear him.  While in Batman v. Superman, Wonder Woman is a cynical person who "walked away from humanity" a hundred years ago.
But Jenkins' Wonder Woman films are a lot more uplifting – much like Richard Donner's original Superman movies starring Christopher Reeve.
And in an interview with the LA Times, Gal Gadot said that the intimate moments Patty Jenkins provides for Diana Prince allow her to understand her character better.
"I feel like from one movie to the next I'm getting more and more close to the character and to understanding her DNA. It's delightful for me to play this strong, powerful warrior fighter goddess. But when I go to set, I completely forget about all of those things, and I'm actually focusing on her vulnerabilities and heart and imperfections. That's where I find the meat for the character."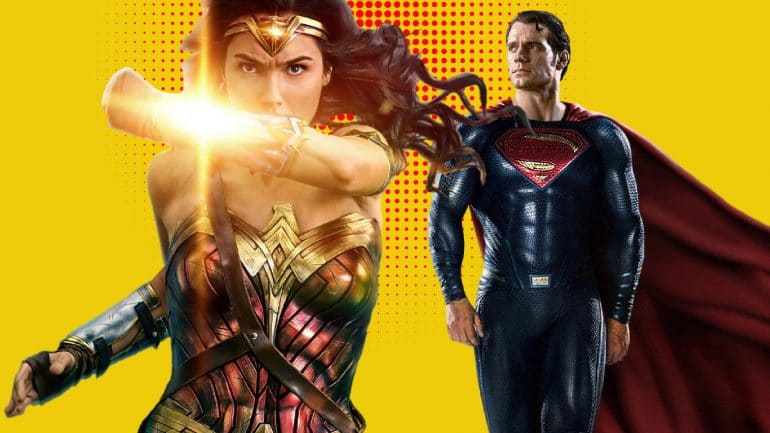 The actress also admits that her relationship with the director has been one of the best things about playing Wonder Woman.
"I'm very lucky that I got such an amazing partner who has such a clear, distinct vision about Wonder Woman and who she is. And the fact that we are on the same page and see completely eye to eye and have the same intention for the character and how we want to make the audience feel. The first 'Wonder Woman' was the movie that I really feel was my breakout and same for [Patty]. I feel like we were the underdogs that no one believed in. And then we did it together, and only we know how it felt. She's a fantastic, smart, amazing woman to work with, and I'm very proud to call her my friend."
Wonder Woman 1984 will see Gal Gadot and Chris Pine reprise their roles from the first movie, while introducing Kristen Wiig as Cheetah and Pedro Pascal as Maxwell Lord. The film is directed by Patty Jenkins from a script she wrote with Geoff Johns and David Callaham.
Set during the Cold War in 1984, the story follows Diana Prince as she faces off with two formidable foes – media businessman Maxwell Lord and friend-turned-enemy Barbara Ann Minerva.
Wonder Woman 1984 will premiere on HBO Max and in theatres on December 25, 2020. The film has already debuted theatrically in international markets since December 16th.
What do you think? Is Patty Jenkins right? Are Superman and Wonder Woman essentially the same superhero?