Oppo South Africa today announced the launch of the Oppo Reno5 on our shores. The latest smartphone from the brand features a mix of world-class technology for its first major release in the country. The Oppo Reno5 is geared as an alternative option of working online and remotely, offering leading technology at an affordable price point.
If you're looking for the always-on-the-go lifestyle, the Oppo Reno5 provides the fastest charging in the market today. The unit is capable of charging from 0-100% in just 36 minutes. This despite its substantial Li-Po 4300mAh battery. The smartphone is built on the Android 11 OS and powered by the Qualcomm SM7250 Snapdragon 765G CPU.
Oppo Reno5 Review
Oppo made a bold move last year when it entered the South African smartphone market during a pandemic by introducing a mid-tier device. I suppose the folks in China didn't wake up one morning and decide to move in on South Africa. They'd obviously planned world domination quite cleverly. That they continued to execute their strategy to enter a market during a pandemic was a brave decision, to say the least. Then again, with some of our favourite headliners possibly struggling to stay on top thanks to their involuntary break-up with Google services, Oppo could slide in there and get themselves a chunk of the South African market share, at the same time de-throning another Chinese favourite.
But we're not here to chat 'tit for tat', we're here to have good look at the newly released Oppo Reno5 and what it brings to the table.
The Oppo Reno5 is the first flagship smartphone launched locally by Oppo and upon opening the box, I had two strong initial reactions. Firstly, the back of the phone had a beautiful reflective pearlescent look and a matt feel to it. The second was more surprising: "look at the size of that charger!"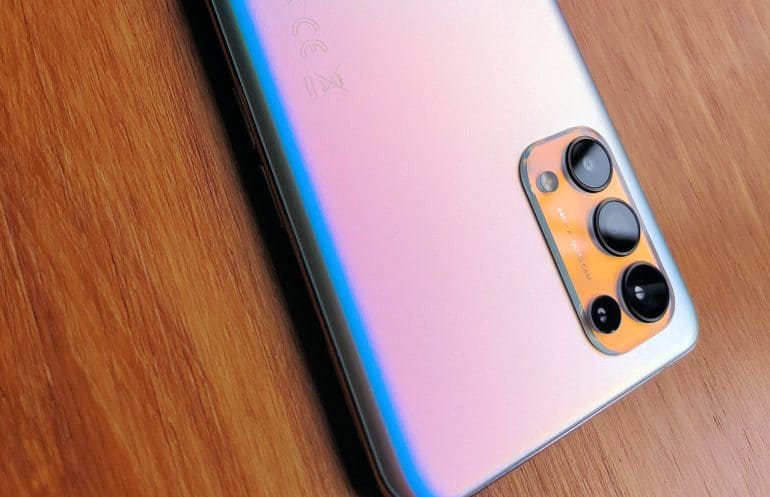 Snapdragon 765G Mobile Platform
The Oppo Reno5 features a Qualcomm Snapdragon 765G 5G SoC with an integrated 5G platform that has been widely proven to deliver top performances. There are so many gaming-specific features on this phone that the Oppo Reno5 has a dedicated gamer mode – just to put it into perspective, PUB-G is one of Oppo's affiliates, so they had to make this work, and work well.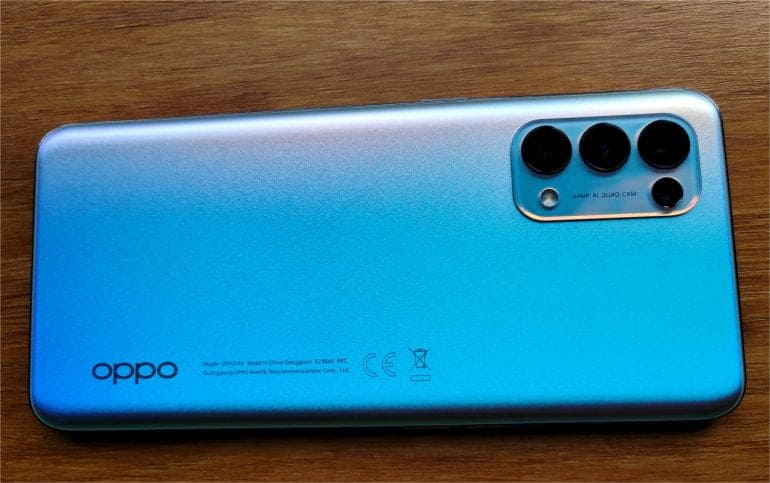 Oppo Reno5 Battery and that charger
With a 4,300mAh battery, I've had all-day scrolling, posting, email correspondence but the impressive thing here is the charger they give you. Oppo calls this the future of flash charging. Powered by 65W SuperVooc 2.0 flash charge, you can charge your phone from 0% to 100% within 36 minutes.
I'm that person who literally used her phone all day and is about to leave to go to dinner, meeting or worse, loadshedding and forgot to charge the phone. So, the fact that 15 minutes can give me 60% worth of charge is pretty great. According to Oppo, five minutes of charging will give you four hours of video play.
Comparatively, I don't know any other phones that can help me out like this at the moment. I'll be interested to see how quickly the battery drains on 5G though!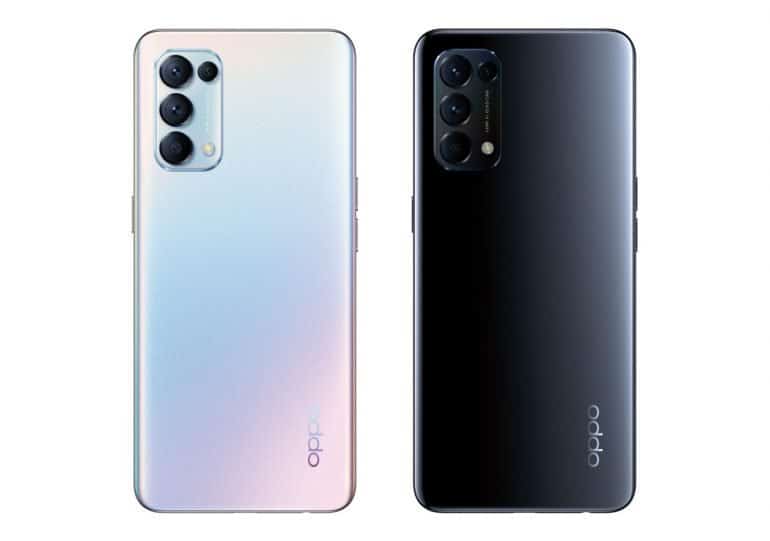 Display
The Oppo Reno5 has a 90Hz refresh rate, so you experience smooth and responsive scrolling, watching and gaming. If you want to save some battery, though, you can turn it down to 60Hz. You might find a number of apps will do this automatically because they're not compatible with higher refresh rates.
The screen is also pretty fantastic, a 6.4″ AMOLED display with razor-sharp images and incredible brightness.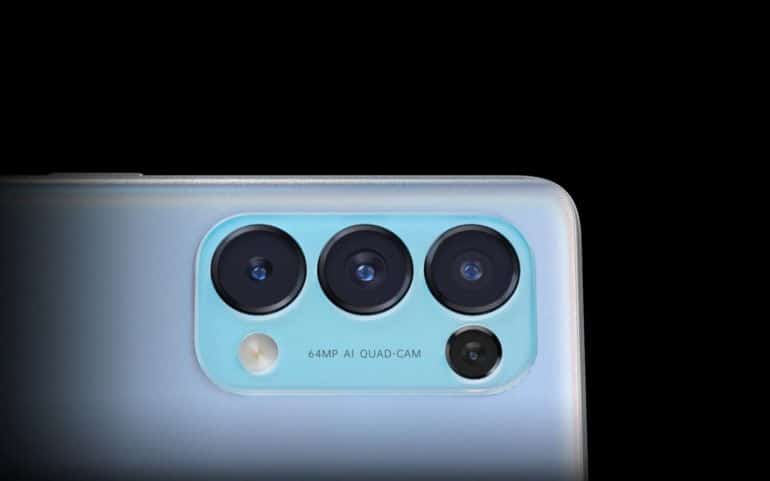 Oppo Reno5 Camera
Reno 5 5G has a 64MP camera on the back as its main camera and three other cameras on the back – an 8MP wide-angle lens, a 2MP macro lens, and a 2MP mono lens to cover everything from portraits to landscapes. The selfie camera has a 32MP lens on the front.
The camera also includes ICE functionality – Image Clear Engine. Basically, ICE is embedded into the operating system to optimise its ability to take really quick photos that are not blurry. If your subject is moving the Oppo Reno5 will snap a clear photo.
What's also noteworthy is that the phone shoots 4K video at 30FPS and has something many manufacturers seem to be incorporating at the moment: dual view. I'm not THAT sold on dual view but I guess for some it has its appeal.
There are two colours to choose from locally, Galactic Silver and Starry Black. Both of these have a colour-changing diamond finish, reflecting light from its surrounding to mimic those colours for the ideal aesthetic.
The Oppo Reno5 is available at just R14,999 and offers 5G connectivity across South Africa's major networks. It's a lot of phone for a great price.
The Review
Oppo Reno5
Oppo Reno5 is now available in South Africa. The smartphone offers the best charging on the market. It's a lot of phone for a great price.
Review Breakdown
Ease of Learning

0%

Ease of Use

0%

Design

0%

Performance

0%

Enjoyment

0%

Value for Money

0%