When it comes to action movies, you know you're in for a treat if Scott Adkins' name appears on the poster. Well, filmmaker James Nunn takes the Scott Adkins magic to the next level with the aptly titled film, One Shot. It's the action spectacle that was filmed in one gigantic take—well, kind of but more on that later.
What's One Shot about?
The basic premise drips pure testosterone and muscle-pumping action. A top group of Navy SEALS head off to a secret island destination to transport a wanted criminal. Upon their arrival, though, they're met by resurgent group who want to rescue the criminal. Naturally, a battle filled with guns and fisticuffs ensues!
One Shot features the likes of Scott Adkins, Ashley Greene Khoury, Ryan Phillippe, and Waleed Elgadi. The film is out now in select theatres and on VOD.
Why One Shot is impressive
Anyone who's ever filmed a movie knows how difficult it can be. Hence the phrase "don't worry, we'll fix it in post" being something that's heard too often in the industry. Imagine having to get everything right in one take. No edits. No mistakes. Sounds difficult, right? Now add the element of action, which requires a lot of choreography and perfect timing—both from the actors and cinematographer.
"It's like watching a stage play," Adkins told Screen Rant, "but then to do the action on top of the drama, especially with the guns, it's really challenging. So, of course, it's not a legitimate one take for an hour and a half, but we did try to make the takes as long as legitimately possible."
While One Shot isn't the first film to use this technique or even the most recent (see: 1917), it feels fresh in the action genre. Not only is it a technical accomplishment to see such a feature brought to life (even if there's a bit of a movie magic there), but the actors also deserve the plaudits as it's a master class in what can only be described as "action theatre". One wrong kick or move in the "one take" and the whole thing would fall apart here. Yet, here is a group of people dedicated to finding (almost) perfect harmony.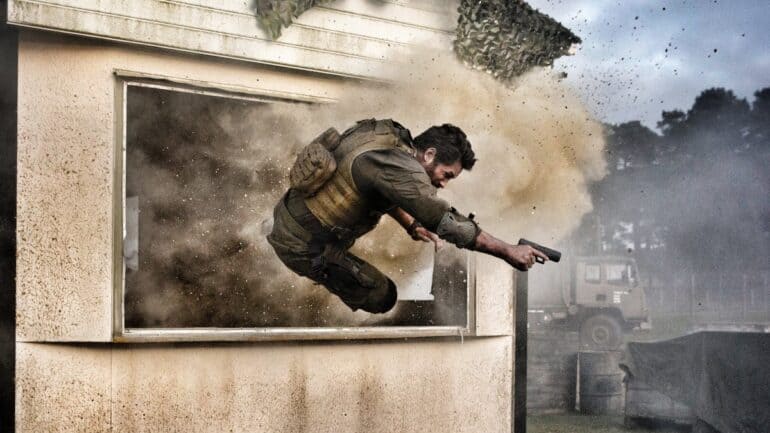 Scott Adkins reveals some of the details
In an interview with Looper, Adkins revealed how long this project has been in the works for. "It's the third time I've worked with the director, James Nunn," he said. "On our second movie, at the end, we were talking about what we could do next. We both came up with the idea to do an action film all in one continuous, unbroken take. That was 2015, and it took us six years to figure the script out and to get the financing."
Adkins also explained how important it was to ground the film in some form of reality, as it would make it feel more authentic and believable to the audience. "We didn't want to make my character a superhero either, that he takes on 40 guys, and it's no problem, like Rambo," he said. "We really wanted to feel like, at any point, he could get a bullet in him, and it's done."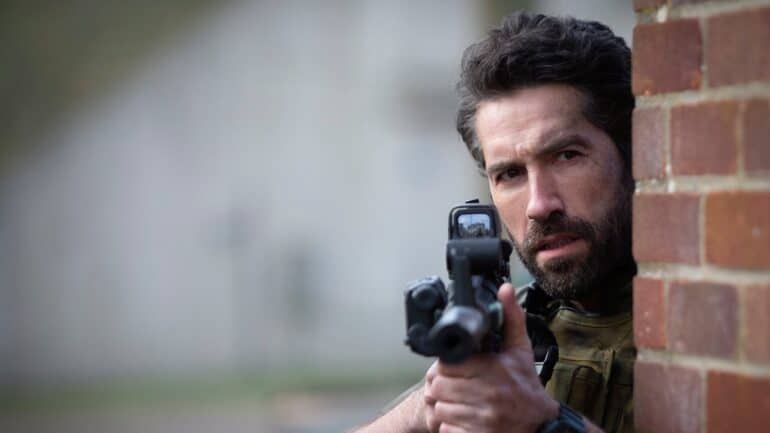 Should you watch Scott Adkins' One Shot?
Uh, yes. If you're an action film fan, you know that Adkins' movies are essential watching and this should be added to your playlist. Sure, One Shot might sound gimmicky, but it never pretends to be something it's not. It's a good time and you'll be on board for any potential sequels before the credits roll.
Tell us, do you want to watch Scott Adkins' One Shot? Let us know in the comments section down below.