Cherry was directed by the Russo brothers. Released in early 2021, the film is based on the semi-autobiographical novel of the same name written by Nico Walker. It follows the life of Cherry (Tom Holland), a man who goes from a college student to a War veteran with PTSD who suffers from drug addiction and robs banks to pay for it. While the film's direction and tone inconsistency was heavily criticised, Holland and Ciara Bravo's performances were highly praised.
RELATED: Chaos Walking: Tom Holland and Daisy Ridley Star In New Sci-Fi Thriller
Problems with Cherry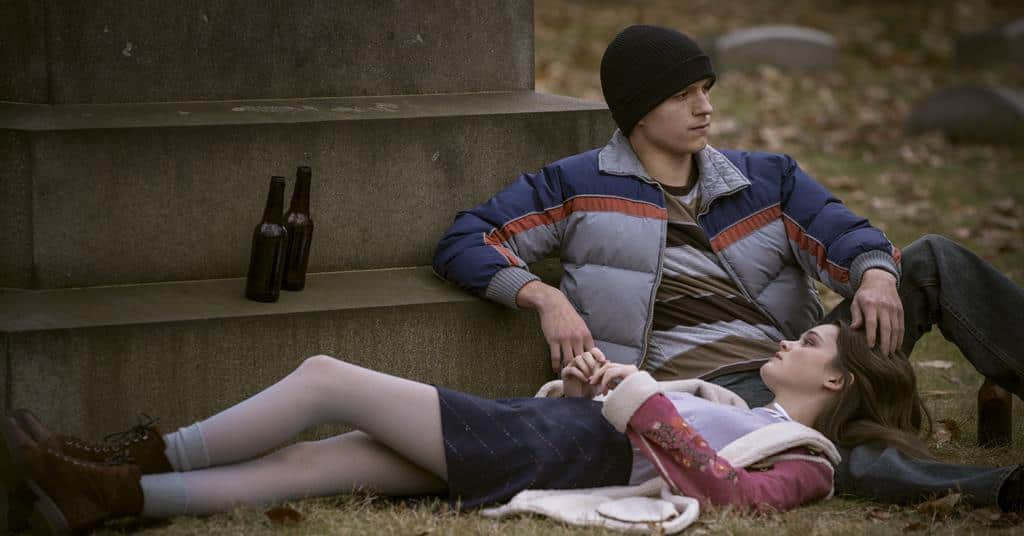 Given that Cherry was the first film from the Russo brothers since Avengers: Endgame and their chance to break away from the action-filled, CGI-heavy sequences we've come to expect from them, fans were expecting a lot. But, unfortunately, they failed to deliver.
Cherry promised a dread-ridden slice-of-life film that focused on the effects of war and the horrors of drug addiction. Instead, they turned the gritty book into a showreel, proving they can't get past the fantasists like those found in their Marvel projects.
David Rooney from The Hollywood Reporter wrote, "Walker's story no doubt is grounded in a very real milieu that reflects the grim existence of countless Americans returning from active duty to a country blighted by economic downturn, shrinking opportunity and substance abuse. But the only reality Cherry reflects with numbing insistence is that of co-directors getting high on their own high style."
RELATED: Avengers: Endgame – Why Did Thanos Sit After He Was Defeated?
Fans Are Reminded of Tom Holland's Acting Skills
It's been just over two years since the film was first released, and fans have recently risen to show their love for Holland's darkest and most challenging role yet by rewatching the film.
When the film first came out, the English actor did an interview with GQ where he spoke about all he had done to get in the right frame of mind for the character and everything he had had to put his body through. The article described Holland as "devastatingly uncompromising in his depiction of addiction," referring specifically to the anxiety-inducing scene that starts with him on the floor in his underwear. Holland explained that he "had to get wired, without getting wired," which he managed to do with help.
Getting in contact with a former addict who now works in a rehab clinic, Holland explained that he'd receive many notes, the most intense of which he'd had for the scene specifically.
"Brain pulls out two small plastic bottles of pre-workout. They're like supercharged energy shots, the kind of thing that gym freaks neck before a big session. Brian told me, 'Drink this.' So I did. And for the next three hours, it was like I was plugged into the mains, totally jacked up on caffeine. It felt horrible, but it helped me get to where I needed to be.
Even if the Russo didn't give the film the love it deserved, fans out another fantastic performance from the ever-dedicated Holland.
RELATED: Uncharted Review – A Fun Video Game Movie!
TL;DR
Tom Holland fans are showing their love by rewatching Cherry.
Holland put his body through a ridiculous amount of abuse to give a stunning and accurate performance.
The direction might not be the best, but Holland's memorable performance is worth watching.
What did you think of Tom Holland's performance in Cherry?