Quentin Tarantino was pretty much the only person qualified to direct Once Upon A Time In Hollywood.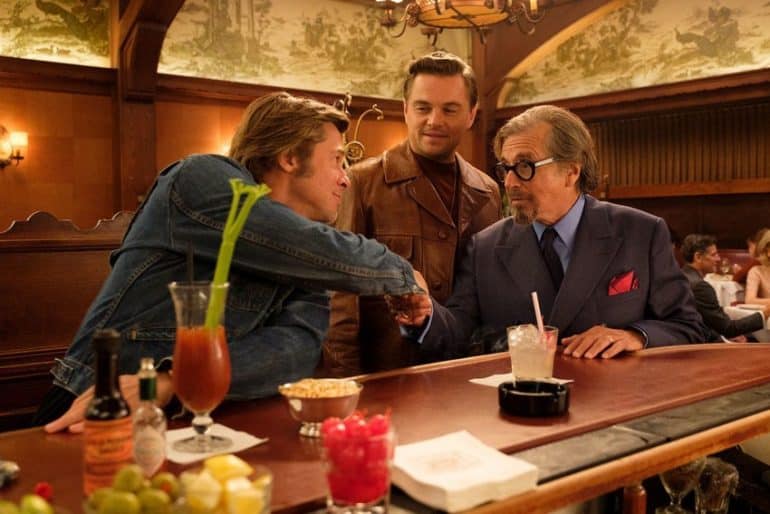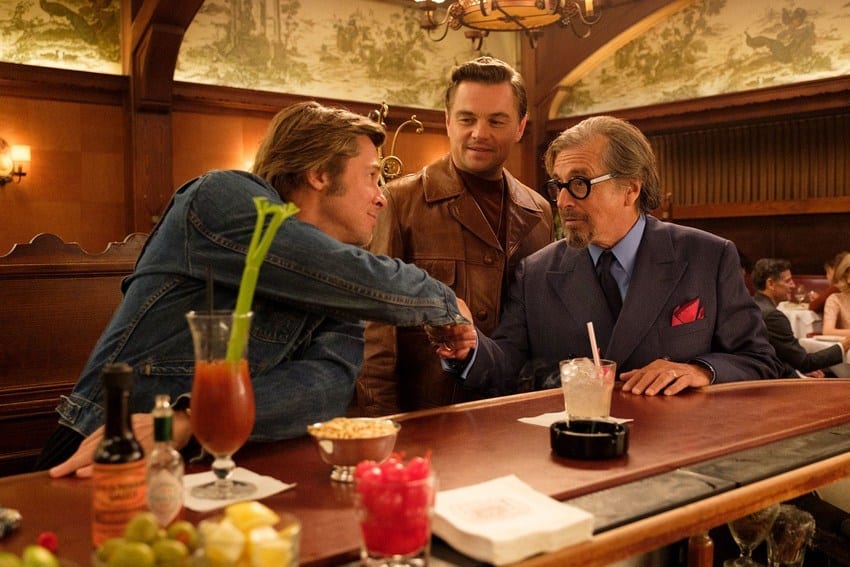 The whole film, corny as it sounds, feels like love. Love for 1969, love for L.A., love for the movies and a strange hope for the future. He hasn't made a more touching movie since… never. Look, this may not be his magnum opus or his most enthralling, but it's much more intriguing than what people expected to see once they heard Tarantino and Charles Manson mentioned in the same sentence. The Manson family couldn't have been given less regard in Once Upon A Time In Hollywood, they're sort of treated like a joke, which is cool because this juggles comedy among several other genres such as thriller, western, mystery, etc.
Leonardo DiCaprio and Brad Pitt team up for the first time and it's a wonderful gift we're all better for. Rick Dalton (Leo) is a fading TV actor in 1969 L.A. failing to make it in the movies. An alcoholic, a mess up but he has his good friend and stuntman Cliff Booth (Brad) to take care of him. It's basically just a hangout movie but it's carefully constructed and directed with his signature touches up to a point where you find your seatbelt already buckled in for you. You're going on this ride whether you like it or not, but you probably will. These two men have an arc that revolves around their friendship and it makes you look at them differently as a result.
It feels like an accumulation of all his work. The airplane shots are evocative of those from Kill Bill, the structure is straight-up Pulp Fiction but the execution is fresh. It's laid back like Jackie Brown but it never forgets the explosive ending of Inglourious Basterds. Once Upon A Time In Hollywood is all of them. He places the camera at the back seat so you can chill with the characters and take in the city, listen to the radio a little while Brad Pitt flirts with a minor y'know, the good ol' days through a particularly nostalgic lens.
Damien Lewis plays Steve McQueen who talks about Sharon Tate (Margot Robbie) and builds her up with mystique during some party at the Playboy mansion that lasts the entire movie. She doesn't have many lines in this, as a journalist pointed out at a press conference at the films Cannes premiere, but that was beside the whole gist of it. Sharon is but a symbol, a bright, dancing, dirty feet idea and her role is that way for a reason. Her success is constantly juxtaposed against Rick's downfall, who's also her neighbour too on Cielo Drive.
The final twenty minutes are a doozy. I loved every second of it. "Dreamy" is another word to describe them, but then I guess that's why it's called Once Upon A Time In Hollywood.
The Review
Once Upon a Time In Hollywood
A masterpiece? Definitely, but some may not see it that way. Good dreams could be nightmares to others.