After almost a year of waiting, fans will be happy to hear that Netflix has finally given the go-ahead for season 4 of its hit teen dramedy, On My Block. Sadly, the streaming site has also confirmed that this will be the gangs 'last adventure' as they are set to retire the original series after its fourth season (the final season of On My Block).
"It's official!! The squad is linking up for one last adventure. On My Block is coming back for a 4th and final season!" Netflix shared in a post on Twitter.
On My Block has taken fans on a journey following the lives of four childhood friends Ruby (Genao), Jamal (Gray), Monse (Capri), and Cesar (Tinoco) as they navigate their way through high-school in the rough inner city.
In previous seasons, the show has been praised for its diverse cast and storylines as it steers its way through heavy issues such as gang violence and PTSD, and fans are expecting no less from season 4 of On My Block.
Despite news of the show's cancellation, fans can still look forward to 10 more episodes of the coming-of-age story co-created and executive produced by Lauren Iungerich (Awkward), Eddie Gonzalez, and Jeremy Haft.
A teaser trailer has been released for the highly anticipated final season of On My Block, teasing "their story isn't over".
One of the largely speculated reasons for the shows potential end seems to be the escalating costs of keeping the show running. After a very public battle to get an increase in pay, the show's main stars have seen their pay bump from $20k per episode in seasons 1 and 2 up to more than $80k for season 4 of On My Block. That number would have hit $1m had the show been renewed for season 5.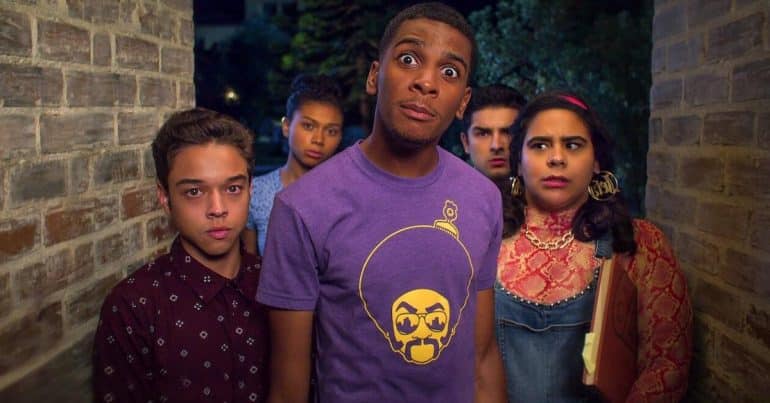 At the moment, Netflix has yet to confirm a release date for season 4 (the final season), but fans are hoping their beloved characters get the good ending they deserve. We're guessing that it will probably have a March release date, especially considering season 1 was released on March 16 in 2018, season 2 came out on March 29 in 2019 and season 3 dropped on March 11 in 2020.
Are you sad to hear that the hit show will be coming to an end? What are you hoping for from season 4 of On My Block?