Leon Schuster is back with his latest film, Oh Schuks! Your Country Needs You!
Love him or hate him, Leon Schuster is part of the fabric of South African culture. Like braais, the Springboks, Mrs. Balls, and Spur, Leon somehow slip right into our pantheon of cultural emblems. With plenty of excursions in fully plot based movies over the years; or ones where they combine a plot and candid camera pranks; Leon and the team have this year returned almost completely to their roots, with the same crazy candid camera pranks that show South African's in their most natural states, and give us all something to laugh about this crazy country of ours.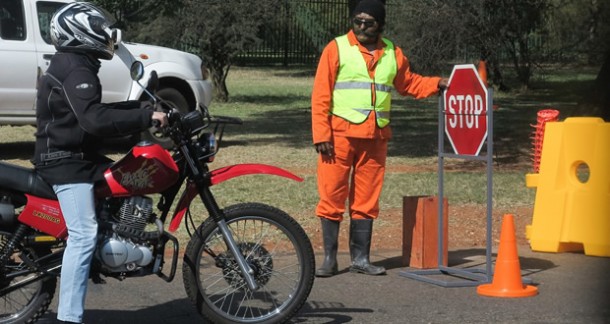 In Oh Schuks! Your Country Needs You!, Leon Schuster is joined by longtime ally and sidekick Alfred Ntombela, aka Shorty, and is joined by new comers to the team Rob van Vuuren, aka Twakkie from the Most Amazing Show, and also debut film actress Laré Birk. The team works well together as a cohesive unit, Leon is mostly employed deep undercover in some elaborate disguise, whereas Rob is less recognizable and can be put out in front to be the face man for many of the pranks; often receiving his own fair share of attempted klaps from the angry public. Laré is used beautifully whenever a feminine touch is needed, and both of these actors would probably do very well in this field in the future if they ever start their own candid camera pranks.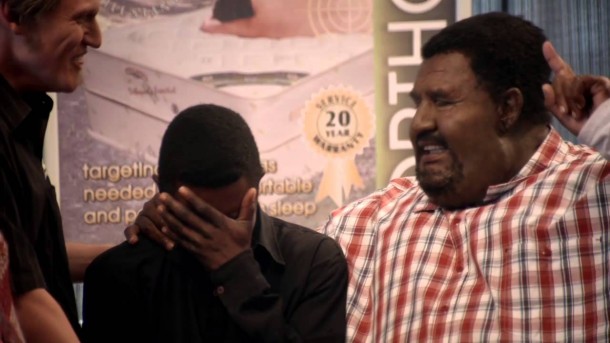 As for the jokes themselves? Some hits, some misses, but on the whole I personally believe this to be Leon Schuster's best movie in years, mixing together day to day situations and political concerns of the time in a very real way to provoke a genuine and heartfelt message at the end. When Leon and Rob dress up as policeman to impose an "e-Cycling" fine on travelling cyclists, or when Leon comes out to play an uncaring ANC official who is failing to meet the concerns of a rural community, you see the problems of South African life, magnified through the lenses of comedy. These are also able to avoid becoming too bitter in our mouths, as many of the prank members of the public react in such sweet and heartwarming ways to situations meant to arouse anger that one can't help but feel positive about the future for us.
At the end of the day, Leon Schuster knows what movies he likes to make, and you can't expect this not to be like those too, so if you don't like Leon's slapstick antics, then this probably won't change your mind. But if you understand what his intention is, and how it shows so much of South Africa, and if you watch it with the right audience, you might well have a great time with Oh Schuks! Your Country Needs You!