Netflix is really getting He-Man fever. After the controversial release of Masters of the Universe: Revelation, the streaming service has just dropped the trailer for the CG He-Man and the Masters of the Universe. Judging by the reaction so far, there's no doubt that a whole legion of fans is about to storm Castle Grayskull in anger.
The trailer has only been up on YouTube for a short while, but the like-dislike ratio is an ominous indication of the outrage to come. As a reboot of the '80s show, He-Man and the Masters of the Universe appears as if it's trying to be something radically different—and that often doesn't go down well.
For one, the fantasy element of the original has been traded in for a more sci-fi approach. Second, Prince Adam has a younger group of friends on this adventure—something that wasn't part of the original series. And finally, the character designs and world are a far departure from what's instantly recognisable.
Considering the show hasn't been released yet, it's too early to say if He-Man and the Masters of the Universe will be any good or not. Though the internet doesn't ordinarily need reason or logic to act, and many fans' minds will be made up about this series before it's even released.
If we've learnt anything from ThunderCats Roar and Rise of the Teenage Mutant Ninja Turtles, it's that some old-school fans aren't too keen on reinterpretations. These are franchises that defined a generation and certain people aren't prepared to let it evolve or be something either than what was living in their memory.
At the same time, it's strange how Netflix would release a trailer for a reboot that's obviously vastly different from the original—especially considering the freshness of the Masters of the Universe: Revelation backlash. While He-Man and the Masters of the Universe would be too far into production for it to be changed, you'd think that the execs would make the decision to postpone its release to a later stage once the fan outrage cools down.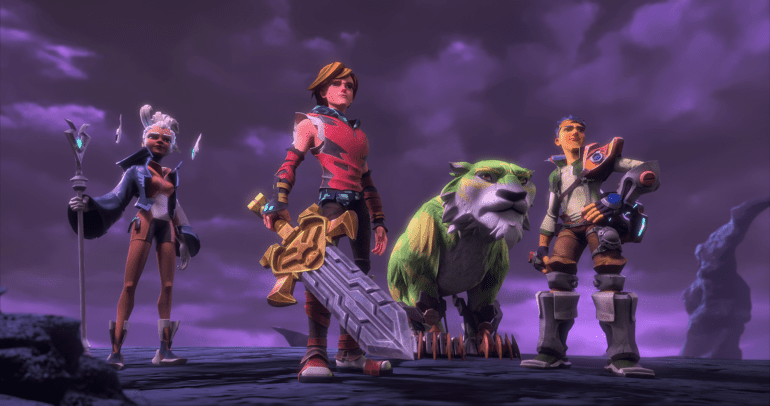 Maybe the reality is that He-Man and the Masters of the Universe isn't aimed at the original fanbase anymore. This is a brand-new show hoping to hook a younger generation of fans, using a new approach that appeals to them. Still, that isn't going to stop the internet from hating or complaining about it in the process.
Tell us, what do you think of the He-Man and the Masters of the Universe trailer? Let us know in the comments.
https://www.youtube.com/watch?v=HLQAxSU9znw