In Drowned Earth we read how Orm lost everything — his crown, his love and his freedom. The Ocean Master's story continues in this one-shot Year of the Villain series. Orm has to deal with loss while simultaneously attempting to make amends with his estranged fiancé Erin and her son Tommy.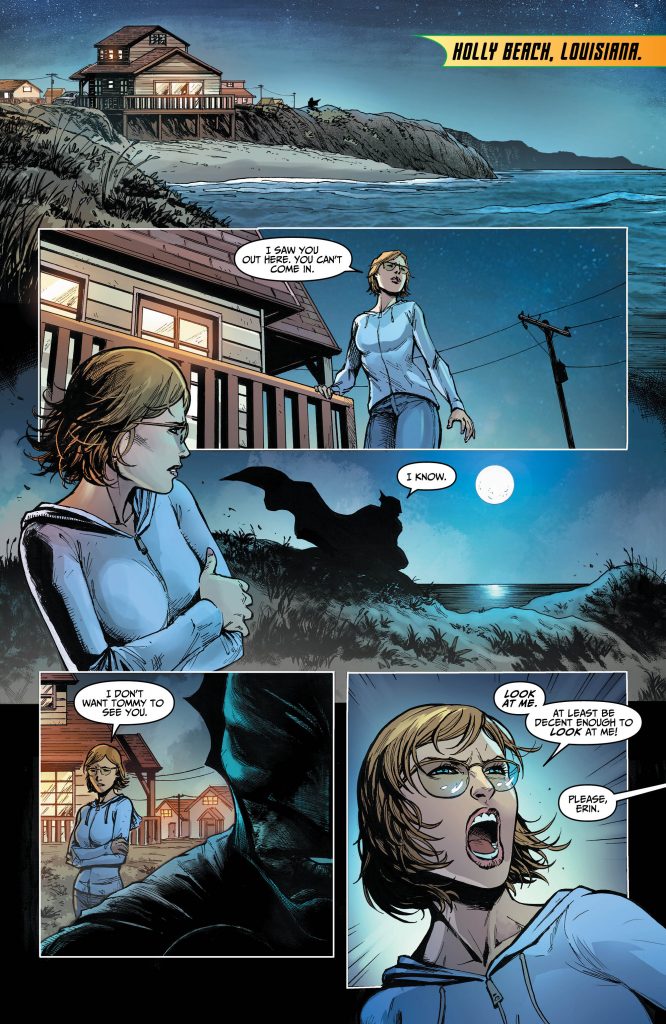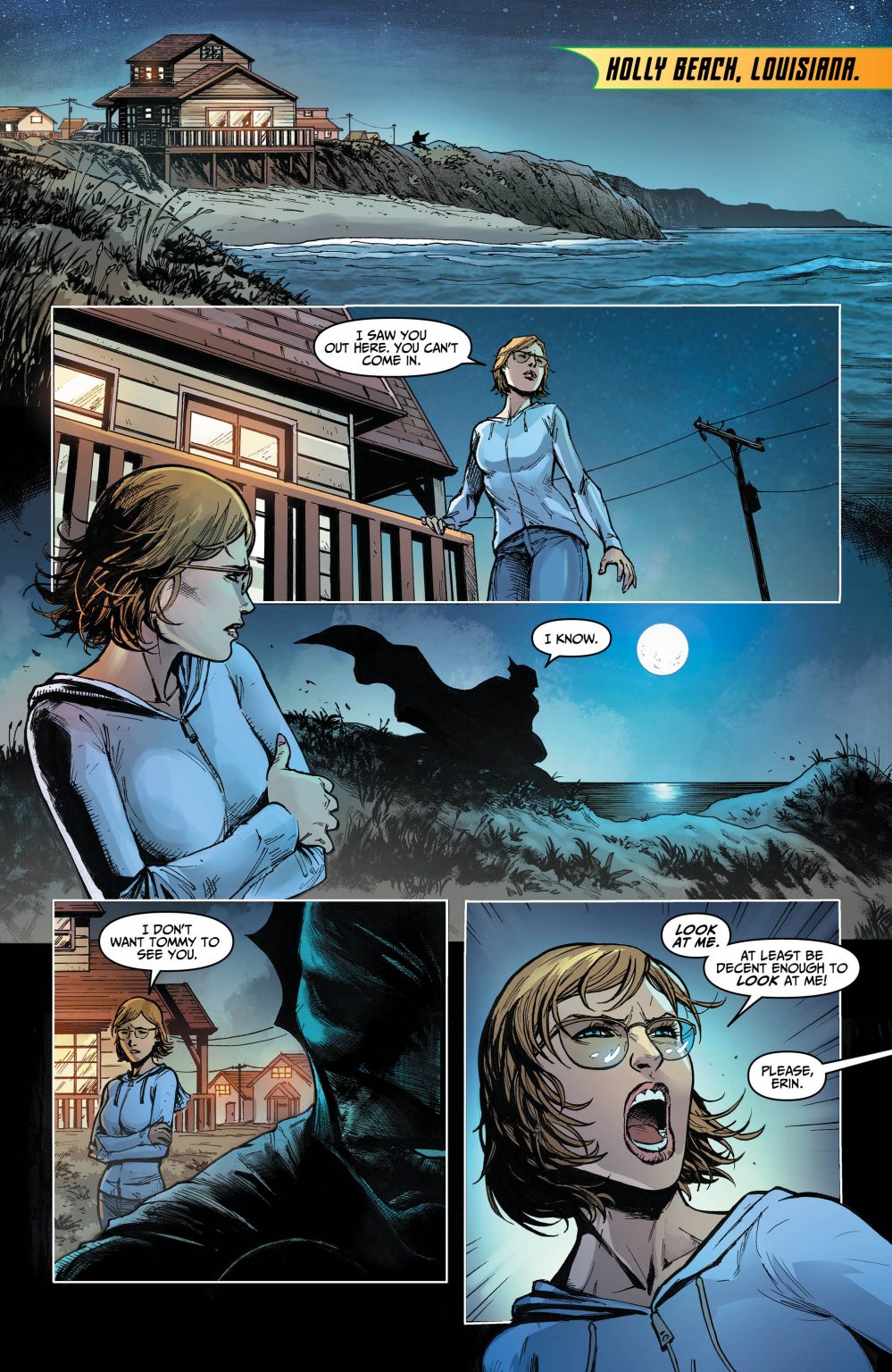 It was a pleasure reading a book solely devoted to Orm. This is the character's first solo title since his first appearance in Aquaman #29 (September 1966). Having his own story gave you more insight into the character, something sorely needed.
In Ocean Master #1: Year of the Villain, Orm is shown to be both hard and compassionate. The anti-hero has two extreme sides to his personality. The softer side is shown in his dealing with Erin and to some extent the bums and outcasts of Atlantis. The other harder, colder side is shown in Orm's desire to stake a claim as King. He does not suffer fools and shows his murderous nature at least once. Exploring these aspects of the characters was interesting.
Not so pleasing, was Erin. She was overly hysterical. Another drawback was that the first half of the book has too much exposition, including Erin and Orm's scenes together. Nonetheless, the book has a good balance of emotion, mystery and adventure, like when Orm follows a mythical path, deep to the ocean floor.
Mendonca's art is on par. He has a great way of framing his characters. Especially Orm, who is shown from interesting angles, either to highlight the emotional pain he endures or to frame his power as a warrior and King. The scene showing Orm diving deep down to the ocean floor is a standout. The colours by Ivan Plascencia are exquisite, filled with rich and sumptuous dark tones. His choice of purple on Orm's armour is great and the blue hues for Atlantis and the night-time scenes equally so.
The Review
Ocean Master: Year of the Villain #1
Ocean Master #1 is exciting and emotionally satisfying and makes you eager to dive into Orm's next adventure in the pages of Aquaman, especially as Ocean Master sets up his own Kingdom, rivalling Atlantis.