South African Marvel fans rejoice! Following the success of the Avengers: Infinity War cup toppers, which sold out very quickly, Nu Metro has announced that they will be bringing the limited edition Ant-Man And The Wasp cinema exclusive cup toppers to our shores too. If you've purchased the previous ones, these will be great to add to the collection.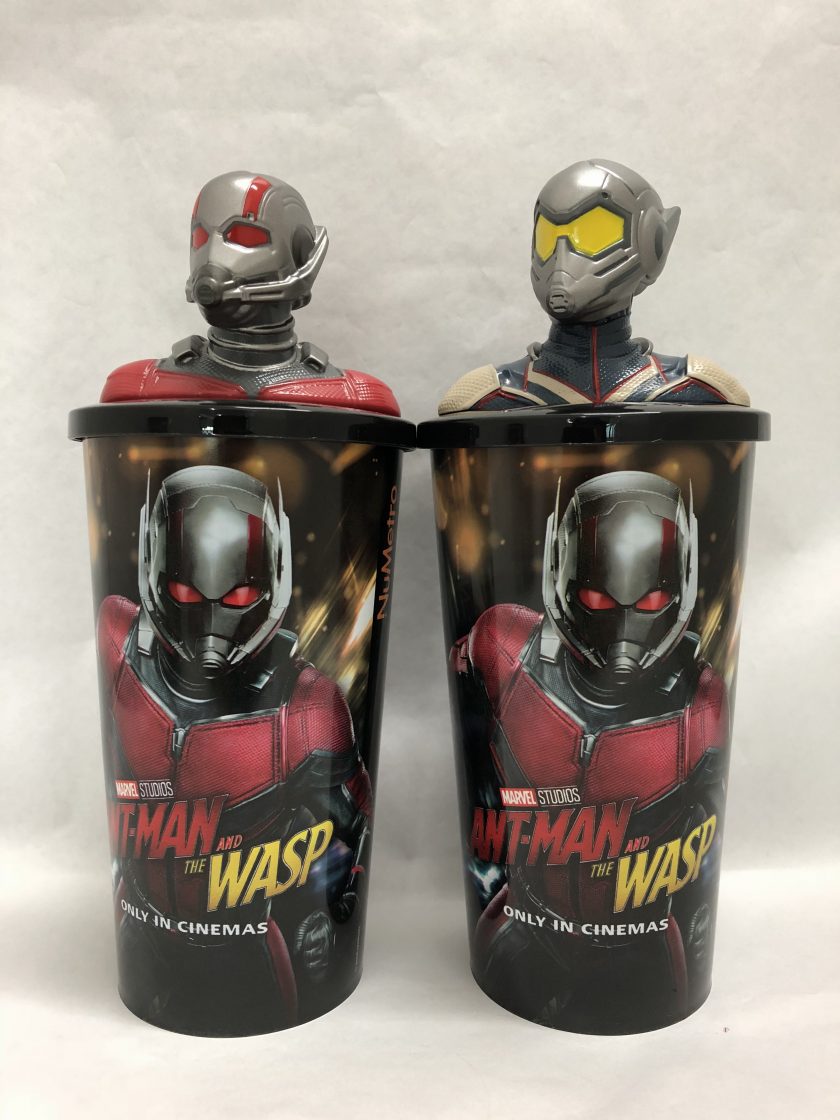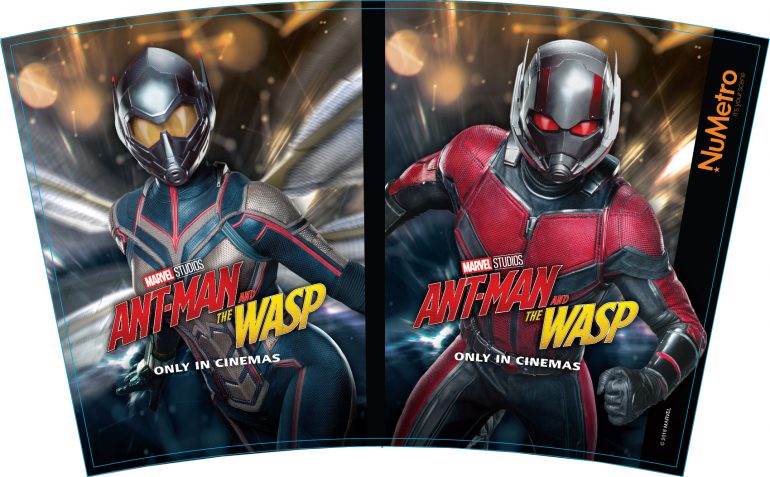 The character soda cups will come in two editions – one with Ant-Man and one with Wasp – and will be bundled with popcorn combos. Staying true to "limited edition", limited stock of these combos will go on sale later this month. As with the Infinity War cup toppers, these will probably sell out quite fans. Fans should jump fast if they want to get their hands on them.
We'll update the post as soon as more information regarding the combos is released.
Ant-Man and the Wasp releases 6th July 2018.
Scott Lang is grappling with the consequences of his choices as both a Super Hero and a father. As he struggles to rebalance his home life with his responsibilities as "Ant-Man," he's confronted by Hope van Dyne and Dr Hank Pym with an urgent new mission. Scott must once again put on the suit and learn to fight alongside "The Wasp"—as the team works together to uncover secrets from the past.