Sleight of hand, big budget performances and a conspiracy that unfolds beautifully. There's really nothing that beats the excitement that accompanies every scene in Now You See Me. After the success of the first movie in 2013, it was met with a sequel that was able to match the amazing trajectory of its predecessor. Yet, all we've gotten since then is radio silence… until now? Will there be a Now You See Me 3?
RELATED: Chronicle 2: The Sequel That Might Be Better Than The First Movie
Eric Warren Singer was recently brought on board for the third movie, so we are definitely seeing some much-needed progress with this new project (which will most likely star the original cast of actors — Jesse Eisenberg, Woody Harrelson, Mark Ruffalo, Morgan Freeman, Dave Franco, Isla Fisher, Michael Caine, Mélanie Laurent, Caitriona Balfe, and possibly Lizzy Caplan as Lula May). He's rumoured to be providing a fresh take on the franchise, devoid of any of the original writers, so we are observing this development with close interest.
Surprisingly, Now You See Me 3 was already in the works years ago. But evidently, that never came to fruition. Although the original plans for part 3 are no longer in place, Now You See Me 3 is very much alive in the minds of Lionsgate executives, with a rumour floating around that Ruben Fleischer is set to direct, and mentioning other writers that are attached to the project like Gavin James and Seth Grahame-Smith.
The intended script for the Now You See Me 3 was supposed to centre around a new villain, with Benedict Cumberbatch taking the role and taking over from Daniel Radcliffe's Walter Mabry. This was discussed way back in 2016 during the theatrical release of the second film. Now, it seems like Cumberbatch might just be too preoccupied with the MCU and a myriad of other projects he's committed to.
We will admit that it would be nice to explore some Cumberbatch and Ruffalo screen-time after seeing their limited but interesting interactions in the MCU. Cumberbatch being included in the cast for the next movie also opens up possibilities for new characters to be introduced to the story.
RELATED: Ghost of Tsushima 2: The Samurai Sequel Already Sounds Incredible!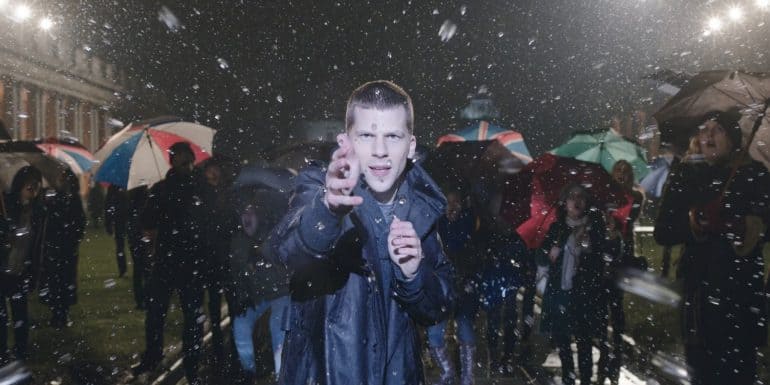 Meanwhile, other cast members are mixed up with new projects or entirely new phases of their lives. It will be like building an incredible house of cards to get all the original cast members back in the mix. Yet, there really doesn't seem to be anything that should make them averse to working on the third film. In fact, some cast members are just as confused as we have been.
In an interview during his press run for Vivarium, Jesse Eisenberg revealed that he would like to do a third film, but he hasn't received any information on it from the studios. The possibility of a sequel was also discussed in a Collider interview that you can find on youtube.
As we have seen in the last two films, Now You See Me never slows down with any dull moments, continually moving the plot and revealing new secrets. That excitement will fit right in with the way movies tend to feel nowadays. The Four Horsemen are a charismatic bunch, so even without the return of every single person from the previous films, there's no doubt that we will welcome some talented new faces. In an era of inclusion and diversity, it's no gamble to assume that it will also be more colourful with fresh character dynamics to explore in that regard.
We can assume that Now You See Me 3 is going to pull the curtains back a little, giving us a closer look at 'The Eye', the mysterious organization that is responsible for tasking the Horsemen and magicians with their heists and magic tricks. There are a lot of directions to take, especially with The Eye never really establishing a concrete motive or end goal.
RELATED: The School for Good and Evil 2: Will There Be A Netflix Sequel?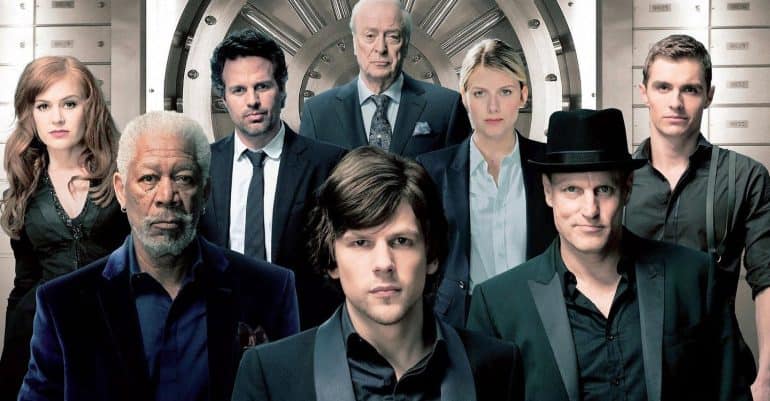 To sell this organization well, it will be best to cast a seasoned actor as the lead of the group, showing off an even higher level of trickery and magic proficiency.
Collider shared an article with updates, including verifying that Fleisher was hired to direct the next film in September of 2022, but as for knowing when the film will actually be in theatres and a prospective release date, it appears that Now You See Me 3 isn't a top priority for Lionsgate at this second, but will hopefully start to pick up some movement.
One thing we can bet on is the fact that we, the audience and fans, will definitely get lost in the illusion once again!
RELATED: 2007's Beowulf Was The Original Game of Thrones
Tell us, do you want a Now You See Me 3?