Producer for Nobody, David Leitch, says that the sequel to the movie is being written right now. Although we're still waiting on official confirmation.
Leitch is best known for his powerful action films such as his filmmaking contributions to John Wick, Atomic Blonde, and Deadpool 2. For Nobody, he took the producer role in 2021 and appears that he will be maintaining this for his hopeful sequel.
The Surprising Success of Nobody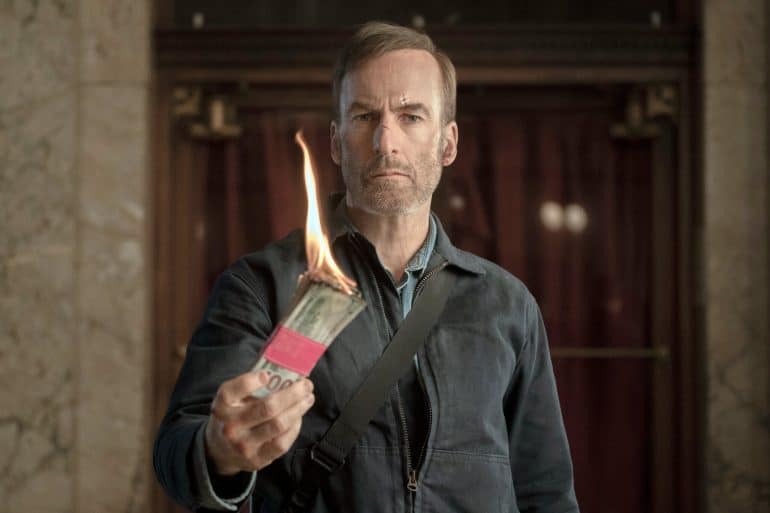 Nobody was the story of a family man with a violent past who resorts to his old ways after a failed robbery bid against him that leads him into a brutal showdown between himself and a Russian money laundering ring. The movie sees a cast like Bob Odenkirk in the lead role, Christopher Lloyd as the lead character's badass father, Aleksey Serebryakov as a Russian mobster and Colin Salmon returning as Banion from the Continental (The neutral grounds for all hitmen and bounty hunters we see in John Wick).
The movie received great reviews and both critics and fans alike praised the lead actor's commanding presence and performance in the action sequences which is not only a surprise due to his great age at 58 years old but also because of his lack of experience in action films. Many attribute the film's success to it having been made by the same team that delivered John Wick: 87 North Productions.
Many see Nobody as running parallel to John Wick as the two projects share many influences such as actors, directors, producers, and even writers. Nobody is based on an original screenplay by Derek Kolstad who also wrote for John Wick, and directed by Ilya Naishuller, known for their work on Hardcore Henry.
Despite the COVID-19 pandemic, Nobody achieved moderate box office success. Many films suffered during the pandemic, specifically theatre exclusives.
An Unconfirmed Sequel
Nobody's ending left plenty of room and scope for a sequel, and while the movie runs parallel to John Wick, we know that their hitman-society universe has plenty of space for exploration. In March of 2022, producer David Leitch seemed to confirm a sequel to the beloved action movie, however, Universal Pictures had yet to green-light the film or give any kind of official confirmation that the movie will happen.
Despite this, Leitch seems confident that the sequel is happening and shared with Collider that the script is being written right now and that production is expected to commence any second:
"Oh, I think everyone's really excited about it. Everyone involved is like, 'Full steam ahead.' We are in the script process, and I think we had so much fun making that. Kelly [McCormick] and I had a blast, the actors had a blast, the studio loved the results, and it's happening. I mean, I think it's happening as fast as we can make it happen."
The Nobody and John Wick universe is a delightful trip into action and organized crime in a way that has never been seen before and its no wonder that the movies see such wonderful success and fans could not be more delighted that we will soon be seeing a John Wick 4, and now that the producer is confirming that Nobody 2 is in writing.
As always, until the production studio can confirm it with their own words, we take rumours with a pinch of salt, but can remain hopeful! This sequel does seem to be happening.
Are you looking forward to a Nobody sequel? Do you think this universe is one worth exploring?