Now that's comedy. You know it's a problem when a show that's meant to be taken terribly seriously has you laughing out loud at how bad it is. That's the situation I found myself in while watching the final episode of Watchmen. On the plus side, it certainly brightened my day because I needed a good laugh; on the negative side, is this really what Watchmen has become? A sad parody of itself?
Seeing Ozymandias's rather predictable "escape" from his vacation on Europa was decent enough, even though it made some aspects of his self-banishment even more unlikely. But then the comedy kicked in as a brief flashback showing the origin of Lady Trieu was, presumably unintentionally, hilarious. Was the smartest man in the world really so dumb that he needed cue cards to make a speech – which also meant leaving an obvious trail of evidence that ultimately came back to bite him? Did he always use the same password for all his computers?
That's not the Adrian Veidt I remember, so I'm guessing they must have meant it as a joke. Then, amazingly, it got worse.
There was the obvious Ozymandias statue reveal, which I'm guessing everyone saw coming, before Lady Trieu fell in to that tired old cliché of being a villain gloating by explaining their plan to someone they captured. Who wrote this episode, Doctor Evil? That formula then continued, because apparently if you want to become Doctor Manhattan then you've got to do a striptease while explaining your entire plan to everyone – including, yes, a captured enemy too. Seriously. Also, this guy clearly doesn't understand how Doctor Manhattan's "power" works at all.
Then Lady Trieu interrupted the Jockey model's transformation to – you guessed it – make another speech of her own to the new people she's captured.
Like everyone in this, Watchmen definitely talks too much. And to have so many Doctor Evil wannabes spew out laughable exposition, it exposed yet another failing of the storytelling. For a show which has tried so hard to honour the original comics, it should have paid attention to Ozymandias's chiding that only bad comic book villains make speeches before they've actually won. What a bunch of dopes.
Oh, and then came the big boss battle, in which our main hero Angela Abar/Sister Night did… nothing. In fact, not only did she do nothing while the love of her life was being destroyed, but she stood around looking like she would have been baffled by a four-piece jigsaw. What happened to the strong woman of action, the ass-kicker who could take down a room of white supremacists with ease? Don't tell me it was because she was emotionally compromised, still groggy from the shock waves, and because she had no gun; we've seen her overcome worse. Instead she did nothing, staying in place like she truly was drawn in a comic book panel.
Throw in some more "smart" wordplay again (you can practically hear easily-impressed Reddit users pointing out that DR M being left on the theatre sign… didya see that?! Like it's saying Doctor Manhattan! Like Abar is A Bar! It's so smart, right?!), the ponderous metaphor and use of the egg again as if the clumsy bootstrap-paradox-for-beginners last time wasn't bad enough, and cap it off with the even more obvious use of I Am The Walrus just to add a dismal punchline to this bad joke of an episode.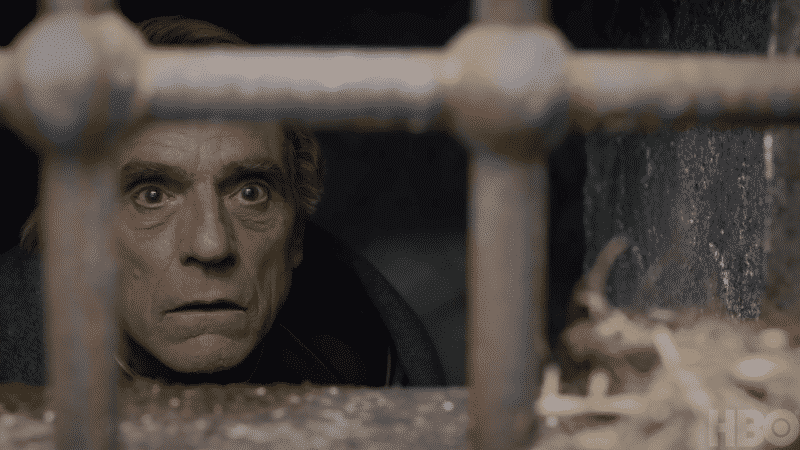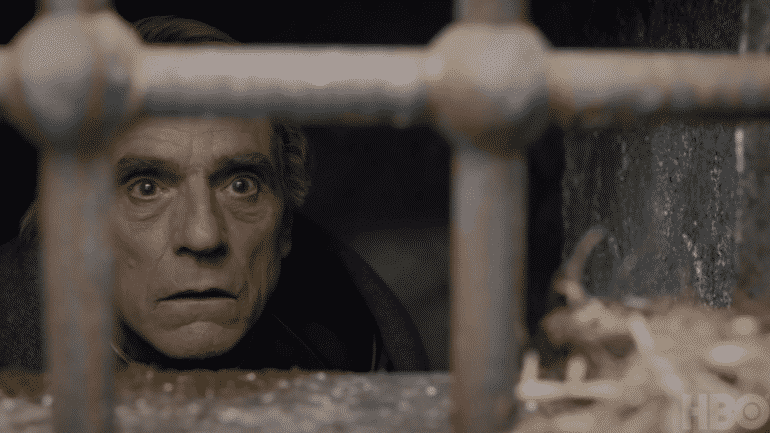 Honestly, I haven't laughed so hard in ages. It's the funniest, dumbest thing since Veidt went with Plan B instead of Plan A, and when did Watchmen get this bad?
The thing is, against my own better judgment I've watched this series and up until now I haven't minded it. In fact, at times I've actually been impressed with it, even if I haven't necessarily wanted it. I know it's impressed others, and I've heard some people overstate the importance of this show. While I think that's giving it far too much credit, I can see their point; meanwhile, others have said that it's satisfied their need for "quirky" TV… but then many of them also completely skipped out on watching Legion, so go figure. Still, I've watched watchmen and it's been… fine.
Well, except for this last episode, really.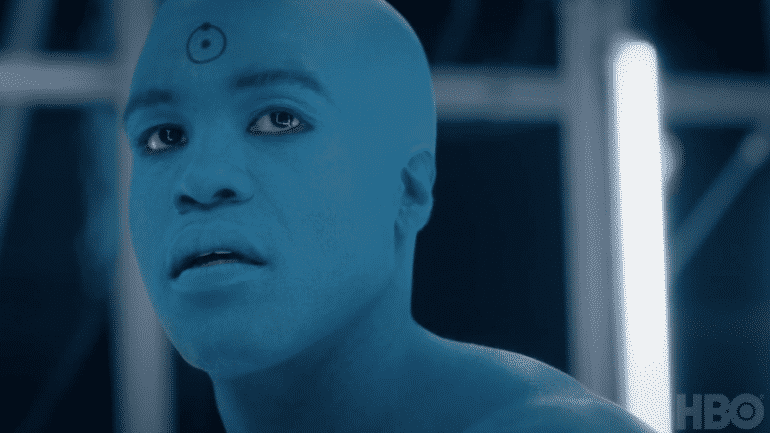 In one of several displays of self-awareness, there's a moment in Watchmen's finale when Ozymandias prepares to leave Europa and is confronted by his own personally-created faux-nemesis. The Game Warden, a pathetic creation if ever there was one, asks his master if he did the job well and was worthy. Ozymandias bluntly tells him no. "But," he admits, "you put on a hell of a show."
That's been the case with this latest cash-in on the once-great legacy of Watchmen, the comic book series that changed comics as we know them. It's a moment which reeks of meta-textual commentary about its own role in comparison to the source material from which it stemmed.
Yes, the show received some early acclaim from some who have genuinely enjoyed it (and who will now defend it), and there's nothing wrong with that. At times the show has displayed originality, and several key aspects of the storyline are an important reflection of the times we live in even if they're about as subtle as a brick. It's bent some of the source material's concepts in new ways while not directly contradicting the original's story, and it's been smart enough to understand things like Rorschach having not really been the kind of costumed hero people should necessarily look up to. Visually the show has been impressive, some of the new characters have been fascinating to watch, and the music has been inspired.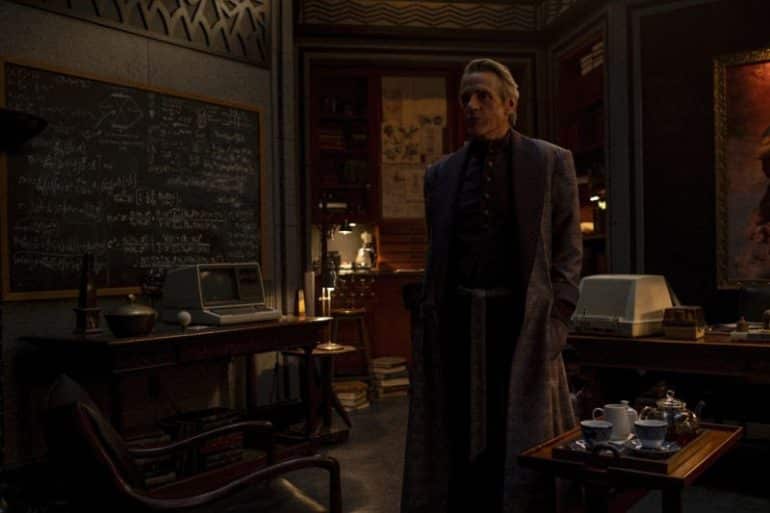 All of which means that yes, it's been a hell of a show. But… has it been worthy? No.
While it's usually unfair to judge this show on any merits other than its own, it's so inextricably linked to the comics as a continuation that it's inevitable. For that to happen, a true appreciation of the comics is needed, and coming in to this with only a vague sense of what Watchmen is from scanning the comic pages, or even watching the film (ugh!), only gives a surface impression as to what this should be.
While nobody was expecting the writing here to match up to Alan Moore's intricate storytelling prowess, in this case the longer the story went the more flaws were exposed with it. While flashback episodes covering individual origins made for compelling viewing, the big picture fell apart and characters suffered from some of the clunkiest dialogue and plotting seen since Lost's later seasons. Ultimately, Watchmen became a show that had nothing to say. But then, the warning signs were there right from the start.
While the initial framework of Sister Night investigating the death of Judd Crawford worked as a hook in a similar fashion to Rorschach investigating the death of Edward Blake, both the characters and mystery of the TV show were far less interesting and relevant than in the original. The conclusion to this plotting made little difference by the season's end, while other new interesting characters appeared just to keep viewers' interest… and then drifted out of the story despite their apparent importance. And old characters were brought back, tough as nails, only to fall victim to shock-value moments and clichés.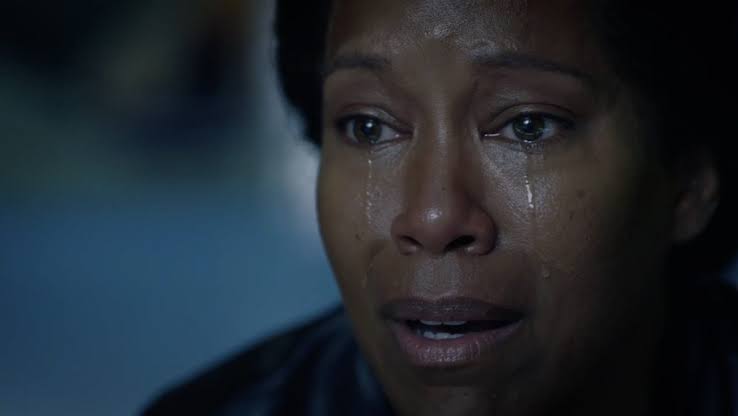 Sub-plots came and went without a trace (remember Lube Guy, anyone?), the ham-fisted one-dimensional villains existed more as padding, and the writing tried to outsmart the audience. Ultimately it became like the Architect scene from the Matrix films, so busy patting itself on the back for being clever so early on that it only outsmarted itself. All the plot holes were papered over, either ignored or deflected with technobabble and pseudoscience, while viewers were meant to be gasping in awe.
In the end, after it all fell apart, all I could do was laugh. This, apparently, is TV's contribution to Watchmen's long and illustrious history. It was a hell of a show at times, full of fascinating moments, but it simply wasn't worthy. Following up source material that was so smart it transcended comic books, it finally became a TV show that sunk to the level of being a bad comic book.
Now that's comedy. It's a level of irony that the Comedian himself would have both approved of… and felt disgusted at.