No One Will Save You is a brand new horror thriller that is showing on Disney+ at the moment; it has an entirely fresh spin on the typical horror trope of aliens invading Earth, and swimming against the proverbial horror stream has made the film more terrifying. Without further ado, let's look at No One Will Save You.
RELATED: Aliens Meet The Cold In New 'War of the Worlds: Siberia' Video Game Announced By 1C Game Studios
This stunning horror, sci-fi, thriller film is directed and written by Brian Duffield. It depicts a home invasion from the point of view of an exiled and anxiety-ridden young woman. When the trailer calls it a home invasion, you quickly realise that it isn't just "home" in the general sense of the house that a person owns. Still, the alien invasion is much more dire and far along than it seemed at first glance.
The cast of No One Will Save You consists of a few faces like Dane Rhodes as Police Chief Collins, Daniel Rigamer as Mr. McCreary, Dari Lynn Griffin as Maude, Elizabeth Kaluev as Young Brynn, Evangeline Rose as Young Maude, Geraldine Singer as Mrs. Collins, Kaitlyn Dever as Brynn (and executive producer), Lauren L. Murray as Brynn's mother, and Zack Duhame as Mailman.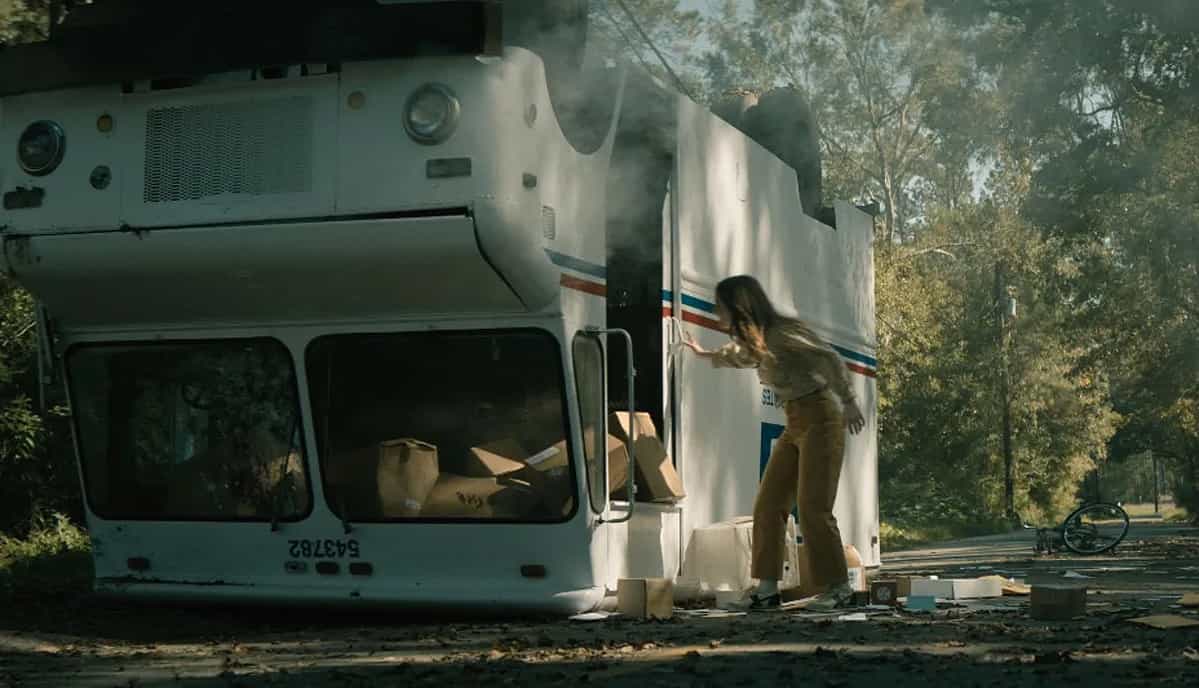 Although No One Will Save You doesn't have any premise, like trying to avoid noise, there is only one line of dialogue in the entire film. At the same time, the rest rely on fear and trying to stay hidden, fight or escape. Another thing that the film does entirely differently from most horror tropes is that the alien threat is revealed within the first eight minutes of the film, choosing not to use the unknown presence of the alien as a tool to build suspense but building it in non-conventional and truly terrifying ways.
RELATED: There Is A New Xenomorph Hybrid In Town, And It's Absolutely Terrifying
When asked why he had chosen to reveal the movie's monster so quickly, director Brian Duffield told Variety that his film is "the anti-Hitchcock, anti-Jaws kind of thing," choosing to change the creature feature genre forever. In the past, directors would permanently withhold the appearance of their monster in the hopes of creating tension, but not Duffield.
"It's hopefully making people go, 'There's a reason why we're seeing so much so early.' By the end of the first act, you quickly understand that there's a really interesting opportunity to do a story where these aliens have come from light years away. They're here now, they've avoided all human detection, but now they don't need to be cheeky – just walking into her house is the most boring part of their day."
On top of changing the landscape of terrifying creature feature films, Duffield also wanted to explore a different side of these grey aliens that we all know and love from sci-fi throughout the last couple of decades. It wasn't just about fear. It was about exploring the intriguing story of the aliens and the fact that they had already infiltrated human society and life to a point where they didn't need to hide anymore.
RELATED: "I Shouldn't Have Had to Make That Decision" – Ridley Scott Regrets Choosing Alien Sequel Over Blade Runner 2049
Duffield purposefully brought back the "grey" alien archetype because he felt it had been missing from pop culture for long enough. "I wanted to see this monster back on my screen." The concept was brought to the film, and with the help of creature designers, motion capture artists and even the sound team, the aliens started to take on a culture, a behaviour, and a life of their own that Duffield wanted to explore. The entire process was a collaborative effort that the director found "Exciting and cool."
Are you going to give No One Will Save You a chance and check out how it goes against typical horror tropes?