Politics and filmmaking should never go together. But, unfortunately, that seems to be the case when it comes to DCEU movies. How else would you explain the fact that we still don't have a Man of Steel 2 starring Henry Cavill in 2022 but Warner Bros. has greenlit projects like Blue Beetle, DC League of Super-Pets and, now, a Wonder Twins movie?
Deadline has confirmed that Black Adam writer Adam Sztykiel will write and direct a Wonder Twins movie for HBO Max. While there isn't much else announced about the project, we do know that Marty Bowen and Wyck Godfrey of Temple Hill (whose credits include The Twilight Saga and The Maze Runner) are producing the feature. The casting has yet to be revealed too.
Again, it's incredibly surprising that we're getting this a Wonder Twins movie before a Man of Steel 2. Everyone knows Superman, arguably DC's biggest superhero character — maybe only second to Batman. Ask a room of moviegoers who the Wonder Twins are and you'll probably get blank stares.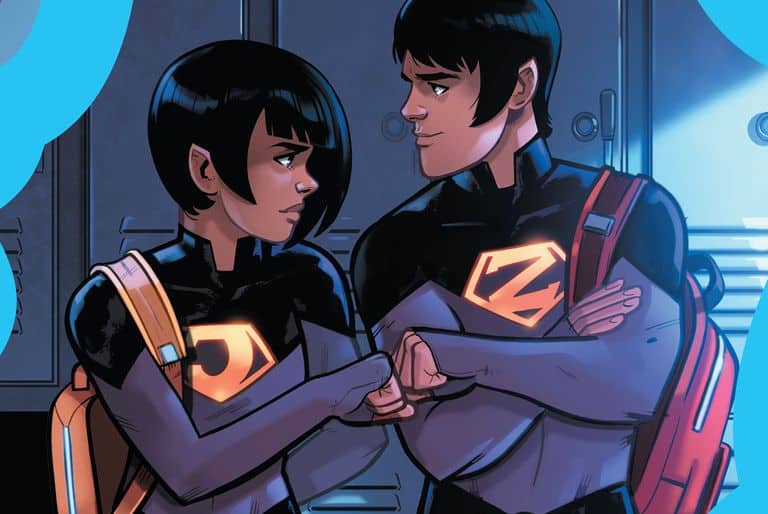 For those who don't know, The Wonder Twins (who first appeared in Hanna-Barbera's American animated television series The All-New Super Friends Hour) are a pair of alien siblings named Zan and Jayna. Known for their catchphrase "Wonder Twin power, activate!", the siblings both have rings that (when connected to each other) grant them special powers. Created by Norman Maurer, William Hanna, and Joseph Barbera, Zan is able to transform into different types of water, while his sister Jayne can shapeshift into various animals. They also have a pet space monkey named Greek, who often joins them on adventures and is a conduit for the twins to activate their powers if they are out of reach.
Over the years, the duo has been featured in many memes on social media. Of course, we imagine they'll be reimagined for a Wonder Twins movie. That said, it wouldn't be the first time the two have appeared in live-action either. They've shown up in The Flash and Smallville before.
It's probably still early days for the Wonder Twins movie, but with Man of Steel 2, Wonder Woman 3 and the Snyderverse on hold for now, we are likely to get the film as early as 2023.
Tell us, who do you think should play the superhero duo in a Wonder Twins movie?