Nintendo has always marketed itself as the family-friendly games company. Their mascots are cute and adorable. Their flagship franchises, such as Pokemon and The Legend of Zelda, are geared towards children. They would never produce online casino South Africa type content or anything like that.
Their consoles, such as the Gameboy and the NES, were built ergonomically with kids in mind. Even their newer consoles, such as the Wii, the WiiU, and the Switch, were built and designed for kids and their families to sit around the couch and play fun, happy games together.
All this makes it surprising then, that Nintendo of all games companies, has come out publicly and firmly against censorship.
The Disappearance of Censorship in the West
Censoring content too mature for children is nothing new.
In ye olden days (the fifties), many a book were banned for containing content that was viewed as inappropriate. Catcher in the Rye, famously, was banned from schools for this exact reason. Then it was unbanned, and you were probably forced to read it in high school and wondered what on earth was in it that worth banning in the first place. That's generation gaps for you.
In our wonderful democracy, censorship is, thankfully, heavily frowned upon, and we're given the freedom to self-censor if we choose to. Movies, for instance, are required to be labelled with a standard rating system that indicates the content within, and parents can use that to decide whether or not to allow their children to watch Cannibal Stewardess Vixens Unchained (Ten points to Gryffindor if you get that reference).
Video Games, similarly, are given ratings from the ERSB, ranging from E for Everyone to AO, Adult Only (Although AO rated games are very rare, as many platforms refuse to publish them). So if video games get ratings that allow the consumer to decide where they draw the line, what's the problem?
The West: Censorship Strikes Back!
Unfortunately, censorship in the West is on the rise.
This time, however, the pendulum of censorship has not been swung from devout Christian soccer mom's who believe that Dungeons and Dragons encourages satanism, but rather from the big tech platforms and overzealous activists that used to fight against such corporate censorship.
Sony's PlayStation store, for instance, has a strict content censorship policy behind the scenes. And like most modern censorship, the rules are vague and undefined, inconsistent and difficult for those who wish to abide by the rules to follow. Content that might be acceptable one day isn't the next, and for all we know, may entirely depend on the whims of the reviewers at Sony.
These acts of censorship have mostly resulted in games with nudity or sleazier content to have to remove certain "game mechanics" or cover their characters up more. Now, whether or not you think such content is appropriate or not is beside the point; I think it's wrong that developers are being forced to modify their content to adhere to the arbitrary moral code of the platforms.
If Sony or any other platform said, "Here are the rules. Follow them to the letter if you wish to be published on this platform", I wouldn't have a problem with it. The problem is they're not, which will only lead to further self-censorship and likely end up hurting the consumer, the platform, and the creators in the end.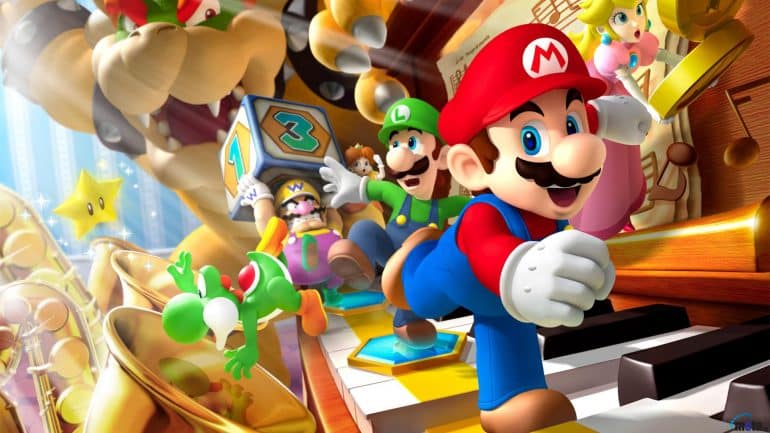 Nintendo's Stance
Nintendo, on the other hand, has taken a very different standpoint on this issue.
Following Nintendo's Annual General Meeting of Shareholders, Nintendo's president, Shuntaro Furukawa, had this to say about the recent trend in censorship, "Nintendo, as do 3rd-parties and their software, applies for an objective rating from 3rd-party organizations prior to release. If platform-holding companies choose arbitrarily, the diversity and fairness in-game software would be significantly inhibited. We provide parental controls that can be used to apply limits."
What he's saying is, that as long as a game has been rated by something akin to the ERSB, they'll allow it onto their platform.
If a parent doesn't want their children playing games with content they don't approve of, then it's the responsibility of the parent to ensure their kids are, well, playing games with content they do approve of. In doing so, Nintendo has kind of taken the opposing stance to companies like Sony, who censor content on their platform to make it more appropriate (and sell better) to Western audiences.
So I, an avid opponent of censorship, wholeheartedly support Nintendo's stance, and wish them financial success with their new Pokemon Sword and Shield games!