50/50 director Jonathan Levine reunites Joseph Gordon-Levitt and Seth Rogen for a raunchy and chaotic Christmas Carol for stoners. Anthony Mackie joins them in The Night Before, a bizarre but funny homage to holiday films like Home Alone, Big and How the Grinch Stole Christmas.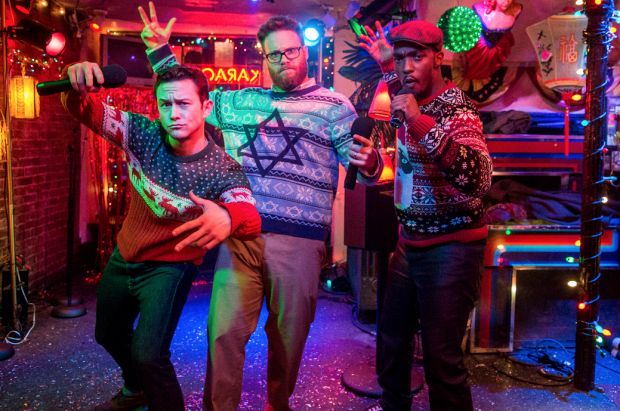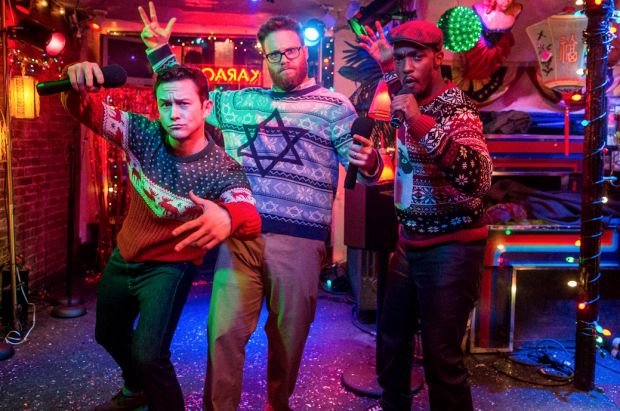 Narrated by Santa Claus (Tracy Morgan), an aging trio of childhood friends celebrate a Christmas Eve reunion together for what appears to be the last time. As they enter adulthood, Chris is becoming too famous, Isaac is expecting his first child, and Ethan seems heartbroken. They are determined to enjoy the night drugged up and to locate a party called the Nutcracka Ball (the Holy Grail of Christmas parties) before the night is through. Along the way, they make plans to visit their favourite karaoke spot, their old high school, and a few of their favorite restaurants. However, things don't go quite according to plan and the team finds themselves in awkward positions.
The Night Before attempts to combine slapstick comedy with real life lessons but misses the mark. Unlike 50/50, it struggles to balance the lighter moments with the serious ones. The funniest moments are courtesy of Michael Shannon as Mr. Green, a high school weed dealer that talks deeply about Jesus. Second prize has to go to a scene where Isaac crashes a midnight mass service after taking too many drugs.
Of course, the film is as crass as an R-rated Christmas comedy can be. It's not their best work, but it has a few good laughs. And so, Seth Rogen and his pals conquer yet another holiday with fun, silly humour and vulgarity.