Is Nier Replicant ver.1.22 just a shameless cash-in or is the newly remastered version of the game actually worth playing?
Back in 2010, when the original Nier first released, it divided the gaming community. Many praised the game for its deep and engaging story, while others felt the combat was just too clunky. However, those that stuck with it found something very special.
Nier Replicant ver.1.22474487139 (or Nier Replicant ver.1.22 for short) is a remaster of sorts. I say "of sorts" as it isn't a complete remaster nor is it a remake. It's something in-between. Having said this, does the game capture the same spirit that made the first so special?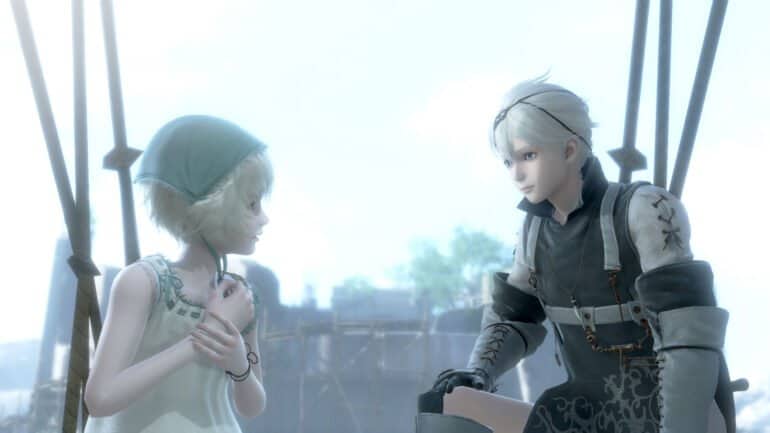 What is Nier Replicant ver.1.22 about?
Nier Replicant ver.1.22 put's players in the shoes of the brother to young Yonah (unlike the original western release where players took on the role of the father), a girl inflicted with a strange ailment.
The narrative initially boils down to doing odd jobs in an effort to help cure Yonah. What makes this title so unique is the way in which its slow and mundane start eventually opens up into something special and intriguing.
However, it's also this slow build-up that might be off-putting to many. You'd be forgiven for thinking that you are playing an old-timey JRPG from the PS3 era. However, if you stick with Nier Replicant ver.1.22, you'll soon discover a world filled with interesting lore and strange yet, wonderful characters.
As someone who never really felt the need to play the original, I was pleasantly surprised with how masterfully the narrative unravelled.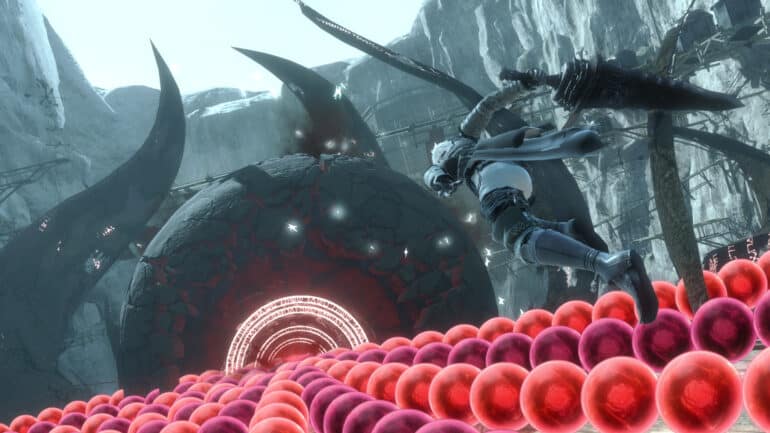 What's new?
For those who are expecting a completely updated and remade game, I do have some bad news. Nier Replicant ver.1.22 is mostly still the same as the original, albeit with some very welcome updates.
One of these is that the whole game is now fully voice acted, which in itself made me want to jump back in. The cast is filled with many familiar voices that help you immerse into the world.
While on the subject of sound, the one stand-out element about the game for me was the re-recorded music. The soundtrack by lead composer Keiichi Okabe is truly awe-inspiring. I found myself pausing, listening and just taking in the game's wonderful score on many occasions. It is truly one of the best elements of Nier Replicant ver.1.22.
Another stand out is the characters you'll meet on your journey. Nier Replicant ver.1.22 slowly reveals each of these interesting and sometimes weird characters' nuances as you play the game. The writing and the performances are masterful.
What is combat like in Nier Replicant ver.1.22?
Combat in Nier Replicant ver.1.22 is what you would expect in an RPG. You equip an assortment of weapons and spells and whack your enemies until they stop moving. It's nothing complicated but is definitely a step up from the original's combat and takes a few cues from the sequel Nier Automata.
While combat will be familiar to those who have dabbled in RPGs, the game does mix it up at times by, for instance, changing the camera angle, essentially taking the game from 3D to 2D.
Weapons and spells can also be upgraded using different "words" players will discover in the game. These "words" can increase weapon speed and attack damage or increase your character's defence.
Boss fights in Nier Replicant ver.1.22 help break up the mundanity of the standard combat as enemies tend to be huge and imposing. It's a spectacle that helps elevate the combat and begs for more strategic thinking than just swinging your weapon around frantically.
Nier Replicant ver.1.22 is a strange beast.
On the one hand, it might, at first glance, seem like just another classic-RPG inspired game with not much to it but, given some time, you'll discover a game brimming with character and nuance.
As with the sequel, Nier Replicant ver.1.22474487139 demands more than one playthrough to fully experience the game's true ending — but it's a sacrifice worth making.
While it does show its age, it is still a masterclass in narrative and character development. Nier Replicant ver.1.22 might not be to everyone's tastes but it is worth giving a chance.
The Review
Nier Replicant ver.1.22 Review
Nier Replicant ver.1.22 might be showing its age, but it does offer a deep and engaging story filled with memorable characters.
PROS
Deep and engaging story
Memorable characters
Great soundtrack
CONS
Very slow start
Does show its age at times
Review Breakdown
Gameplay

0%

Graphics

0%

Replay Value

0%

Sound and Music

0%

Story

0%