After The Unbearable Weight of Massive Talent was released last year, fans were reminded of many of Nicolas Cage's most iconic roles in a very entertaining way. These reminders came with rumours of potential sequels for some of the older films, and one that fans are most excited about is Face/Off. Cage was reportedly in discussions about a potential sequel last year, and while discussing his upcoming western, The Old Way, he gave fans some hints about what they can expect from Face/Off 2.
RELATED: Face/Off Sequel: Director Confirms It's Not A Reboot
What is Face/Off?
This 1997 film saw 90s action meet classic John Woo. After the assumed death of terrorist Castor Troy (Cage), FBI agent Sean Archer (John Travolta) surgically swaps his face for Troy's and tries to learn all the information he can about Troy's next attack from his brother. Meanwhile, Troy awakens from a coma and forces a doctor to swap his face for Archer's.
The film has dual pistols, ridiculous face-swapping complications, slow motion and a bizarre plot that somehow worked so well that the film is still a classic. Travolta and Cage both do an incredible job at playing, what fans consider, pique Cage.
Cage's Comments About a Possible Sequel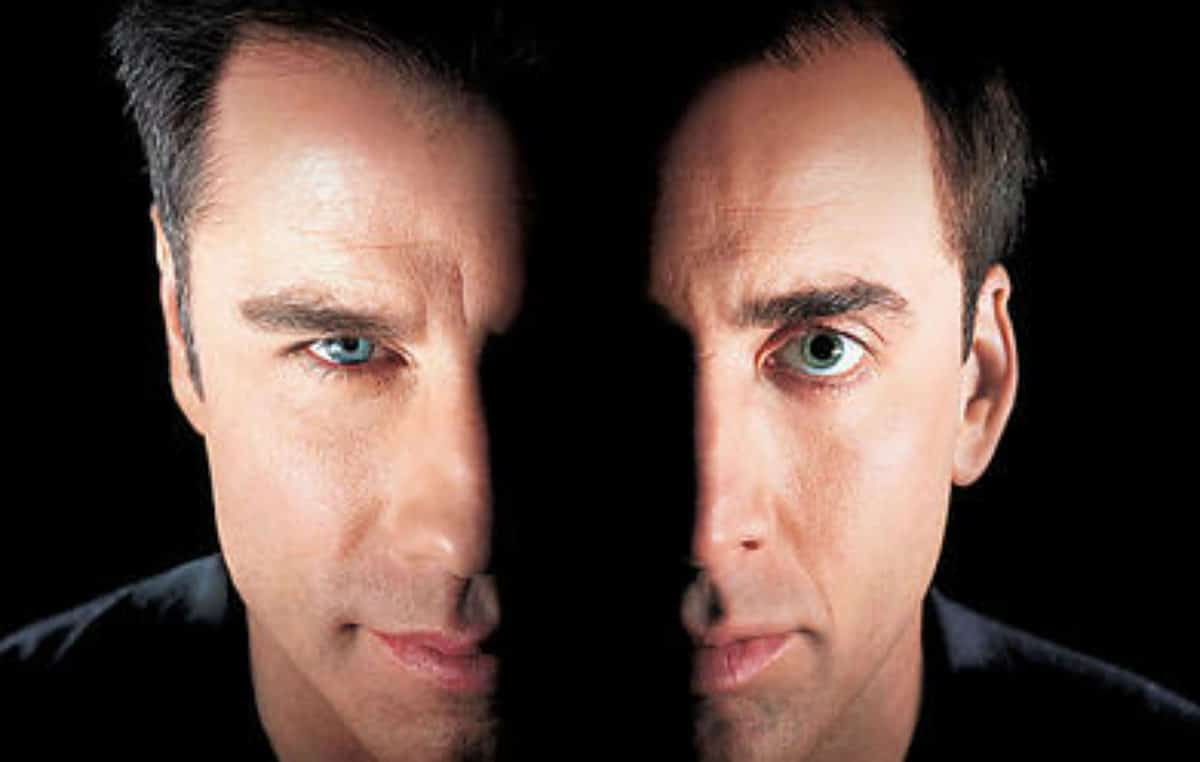 During an interview for The Old Way, Collider reporter Steve Weintraub asked Cage if he was interested in returning to play Castor Troy in Face/Off 2. The actor was particularly excited to discuss the sequel and even gave away some interesting titbits about the possible plot. For example, he mentioned that Castor Troy and Sean Archer would now have children destined to face each other similarly to their fathers.
Cage spoke about a potential twist concerning Archer and Troy in Face/Off 2, and explained:
"I think Face/Off is a sequel that lends itself to a lot of twists and turns and predictability. It's almost like if you factor in the idea of offspring and Castor and Sean having children and these children grow up, then it becomes like three-dimensional chess, and it's not just the two, John Travolta and myself, it's four of us ping-ponging and going at different levels, and it becomes even more complex. I think there's a lot of fertile ground there. I had maybe one meeting in an office, but I haven't heard anything since, so I don't know."
He went on further to compliment Adam Wingard, who has directed and edited films like What Fun We Were Having (2011), 1000 Year Sleep (2007) and A Horrible Way to Die (2010), and spoke about how excited he is for Wingard to take over from Woo. Cage said:
"He's great, and I think we share similar tastes. We have similar sensibilities, I liked everything he did with Godzilla vs Kong, and I think that he's smart. He has respect for cinema and various kinds of iconography. I think it would be great."
Based on Wingard's previous work, fans can be sure that if Face/Off does get a sequel, it will be just as bizarre and action-packed as the first one.
RELATED: Hugh Jackman Says He'd Love To Do A Face/Off Remake With Ryan Reynolds
Tell us, are you excited about Face/Off 2?