Netflix's original movie offerings have been steadily growing over the years and, while most have been hit and miss, their latest offering has seemed to resonate with the younger crowds, if my 4 and 7-year-olds are anything to go by. Next Gen forms part of Netflix's foray into the animation market, facing off against industry giants such as Pixar and DreamWorks. But does Netflix's animation reach the heights we had hoped or does it fall into the depths of obscurity where so many Netflix original movies go to die?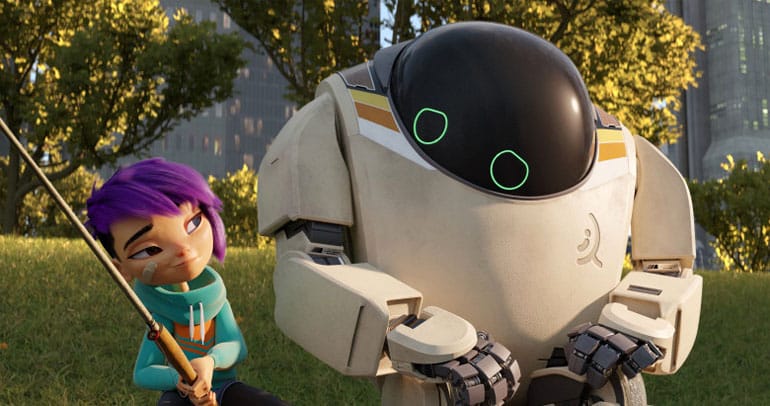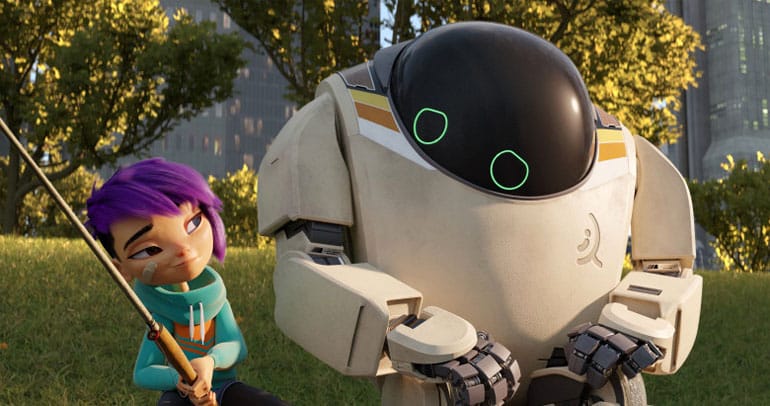 Next Gen is based on a popular Chinese comic book called 7723 by Wang Nima and follows a young girl named Mai (voiced by Charlyne Yi) who has seen her fair share of tragedy.
Mia spends her days alone wallowing in anger and resentment. More importantly, she seems to hate everything robotic and, in a world where each and every object seems to be some sort of robot, it can be frustrating to continually face the thing you loathe so much. Even worse is that everyone in this child-friendly Blade Runner-esque world is obsessed with Q-Bots, little companion robots who tend to their owners every beck and call. Even Mai's own mother, who clearly loves Mai, seems disconnected from her and is more interested in the next version of Q-Bot than her own daughter.
These Q-Bots are the product of a company called IQ Robotics, which is run by the charismatic sandal wearing CEO Justin Pin (voiced by Jason Sudeikis). There's a comparison to be drawn between IQ Robotics and a certain tech company associated with a specific fruit, even down to the complete obsession by consumers to get their hands on the latest and more streamlined version of the Q-Bot.
It was quite jarring seeing how much the world in Next Gen reflected on the absolute obsession we as consumers have when it comes to the latest technology. It's during the announcement event for the Gen 6 Q-Bot that Mai stumbles her way into the lab where Dr Tanner Rice (voiced by David Cross) has created a new robot called Project 77 (voiced by John Krasinski). Naturally, as these things tend to go, Mai inadvertently activates 7723 (Project 77).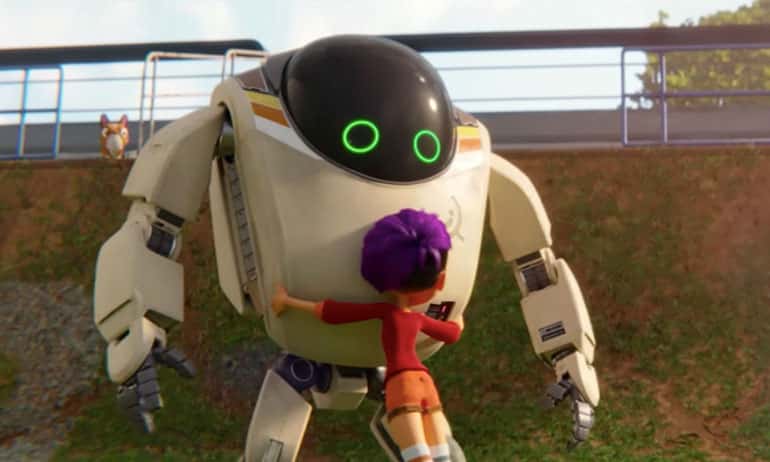 Not wanting to deal with the newly activated robot, Mai runs away but leaves her backpack behind, which 7723 feels obligated to return to her at all costs. A unique, quirky and heart-warming friendship quickly evolves between the pair of unlikely companions. But, as you can probably guess, things quickly take a turn for the worse as Mai and 7723 need to face down a threat that will test their friendship and could wipe out all of humanity. What follows is a story that takes the best parts from animated films such as The Iron Giant and Big Hero Six and mashes it into an emotional tale of learning to deal with tragedy, being bullied and facing life head-on.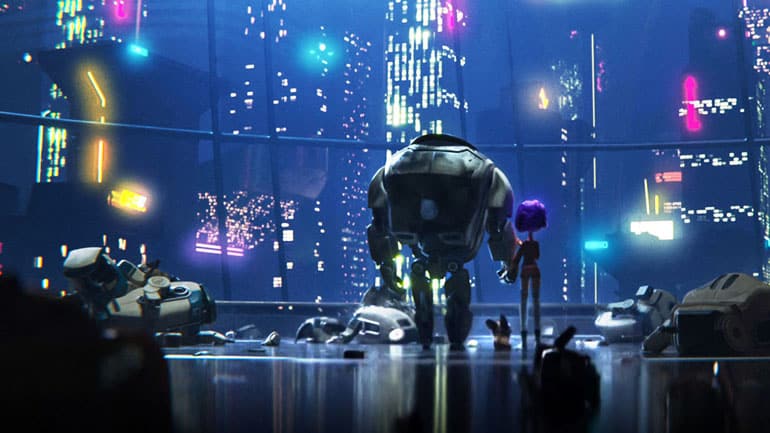 There are very few animated films that manage to hold both my 4 and 7-year old's attention and yet Next Gen seemed to have pulled this off as both were glued to the screen (along with their dad) until the very end. Even though the narrative might not be the most original and the pacing does drag on at times, it's thanks to the on-point voice work from the actors (which had me invested in the characters from the get go), slick animation and over-the-top action sequences that the film manages to set itself apart from the many animated films in this ever more crowded genre.
The animated feature seems to find a good balance between being relatable for kids and not alienating adults, which, as a dad, I appreciate immensely.
Next Gen might not be perfect but surprisingly it delivers on most fronts and, in the end, I couldn't help but shed a tear (trying not to let my kids see this) when the credits rolled.