Universal Pictures has released the first teaser for Tom Hanks' brand new western-drama, News of the World. The official trailer will be available soon, with the film scheduled for a theatrical release on Christmas Day.
Based on the 2016 novel of the same name by Paulette Jiles, the story is set in 1870 and focuses on Captain Jefferson Kyle Kidd – a widowed veteran who has become an oral storyteller, travelling from town to town sharing news from around the world.
In the plains of Texas, he crosses paths with Johanna, a ten-year-old taken in by the Kiowa people six years earlier and raised as one of their own. Johanna, hostile to a world she's never experienced, is being returned to her biological aunt and uncle against her will. Kidd agrees to deliver the child and, as they travel hundreds of miles into the unforgiving wilderness, the duo faces tremendous challenges as they search for a place to call home.
The movie stars Tom Hanks as Captain Jefferson Kyle Kidd alongside Helena Zengel as Johanna. The rest of the cast includes the talents of Michael Covino, Fred Hechinger, Neil Sandilands, Thomas Francis Murphy, Mare Winningham, Elizabeth Marvel and Chukwudi Iwuji.
News of the World is directed by Paul Greengrass from a screenplay he co-wrote with Luke Davies, who was nominated for a best adapted screenplay Oscar for Lion in 2016.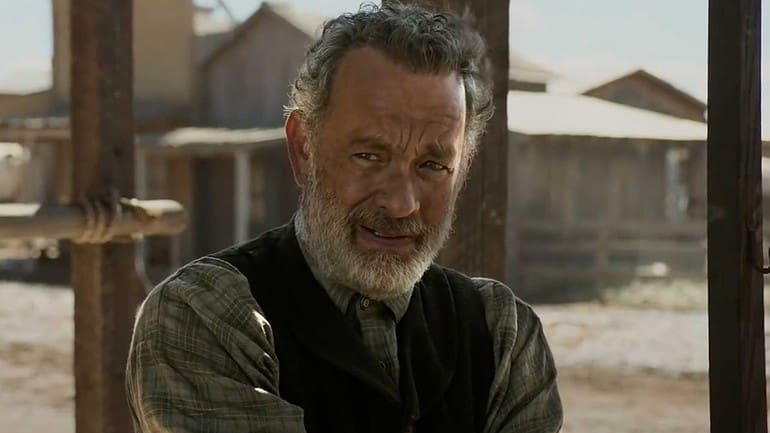 The film is produced by Gary Goetzman, Gail Mutrux and Gregory Goodman. Executive producers are Steven Shareshian and Tore Schmidt. Additionally, the film's score has been composed by eight-time Academy Award nominee James Newton Howard.