Disney+ has given a series order to a television adaptation of George Lucas's Willow. Jon M. Chu, of Crazy Rich Asians fame, will direct the pilot which is slated to begin production next year.
The series is based on 1988's Willow, a dark fantasy drama from the creative mind of George Lucas, directed by celebrated filmmaker Ron Howard.
Written by Bob Dolman, the film featured Warwick Davis in his first leading role and was hailed for its pioneering use of digital technology by Industrial Light & Magic. To this day Willow remains a classic of fantasy cinema.
The original story followed Willow Ufgood, a good-hearted farmer who discovers a baby girl prophesized to end the rule of the evil Queen Bavmorda. Armed with this information, he sets out on an adventure to return the child to her people. Encountering various creatures and characters, Willow finds both companionship and villainy on his journey – along with newfound skills as a sorcerer.
The Disney+ sequel series will take place years after the events of the original story. Ron Howard is returning to the project as executive producer alongside original star Warwick Davis, who will reprise his role as Willow Ufgood. The show also will introduce brand new characters to the magical realm of fairy queens and two-headed Eborsisk monsters.
Speaking about his work on the new series, Jon M. Chu said…
"Growing up in the 80s, Willow has had a profound effect on me. The story of the bravest heroes in the least likely places allowed me, an Asian-American kid growing up in a Chinese restaurant looking to go to Hollywood, to believe in the power of our own will, determination and of course, inner magic. So the fact that I get to work with my heroes from Kathleen Kennedy to Ron Howard is bigger than a dream come-true. It's a bucket-list moment for me. Jon Kasdan and Wendy Mericle have added such groundbreaking new characters and delightful surprises to this timeless story that I can't wait for the world to come along on this epic journey with us."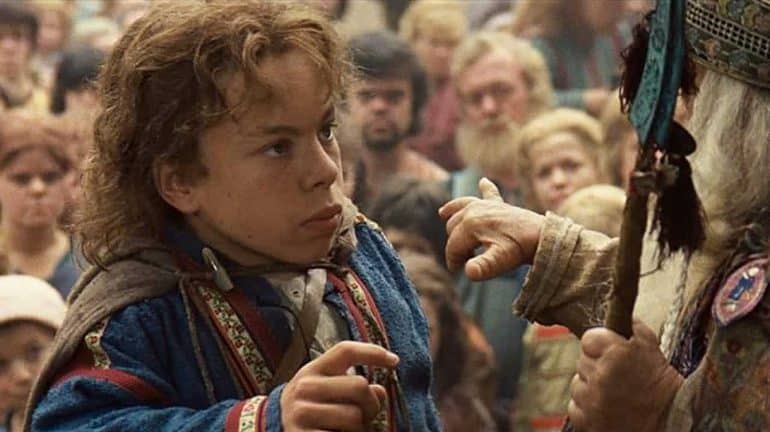 Ron Howard also shared his thoughts about reviving the story after so many years.
"It's creatively exciting to not only revisit the world and characters first conceived by George Lucas, Bob Dolman and myself, but to see it take flight in such fresh, fun and cinematic ways through the imagination of Jon Kasdan and Team Willow. This isn't a nostalgic throw-back, it's a creative lean-forward and it's a blast to be a part of it all."
In addition to directing, Chu also takes on executive producing duties alongside consulting producer, Bob Dolman and Howard's Imagine Television. Lucasfilm President Kathleen Kennedy has joined the project as an EP with Michelle Rejwan. Jonathan Kasdan and Wendy Mericle will serve as series showrunners.
Are you excited to see Warwick Davis return to Willow after all these years?