Netflix has released the first full trailer for the supernatural horror series, The Haunting of Bly Manor.
The series serves as a follow-up to 2018's acclaimed anthology series, The Haunting of Hill House. While the creative team and some of the Hill House cast are returning (as different characters) for Bly Manor, the narratives of the two series will not be connected.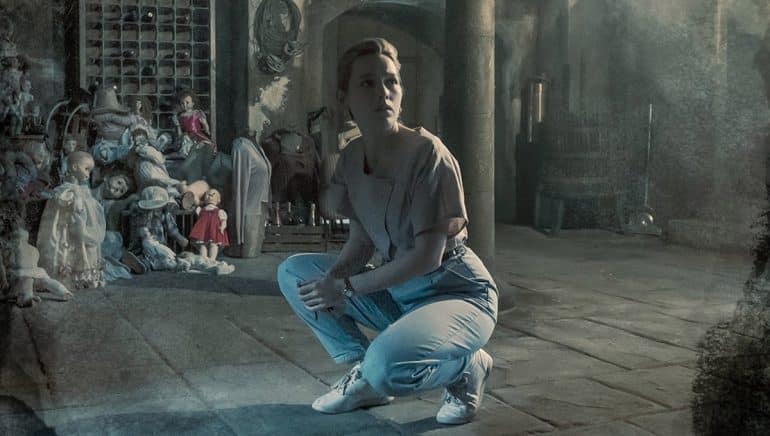 Created and directed by Mike Flanagan for Netflix, The Haunting of Bly Manor is loosely based on Henry James' 1898 horror novella The Turn of the Screw.
Set in 1980s England, the story takes place after an au pair's tragic death prompts Henry Wingrave to hire a young American nanny to care for his orphaned niece and nephew who reside at Bly Manor. They are joined by Owen, the family's chef, groundskeeper Jamie, and Mrs. Grose, the housekeeper. But all is not as it seems at the manor, as the nanny begins to see apparitions that haunt the premises.
https://youtube.com/watch?v=tykS7QfTWMQ
Speaking about the series in an interview with Games Radar, Flanagan revealed that the story will also adapt other Henry James stories, and not just The Turn of the Screw.
"The thing I have access to, that no other adaptation of The Turn of to the Screw has, is the rest of Henry James' ghost stories. I get to use all of them. The Turn of the Screw has been adapted so many times. We know how perfectly it fits into a feature film format. We're doing a whole season of television. The Turn of the Screw is only one of a dozen stories that we're telling. All Henry James, all thematically linked."
"I think of Turning of the Screw as the backbone of this season – the through-line that carries us from beginning to end. But we get to go off into The Jolly Corner and The Romance of Certain Old Clothes, and so many more of these wonderful ghost stories that people haven't seen adapted before. It's all wrapped up in what seems to be familiar, but that familiarity goes away really early in the first episode. It says, 'We're off on a whole other road.'"
The series stars Victoria Pedretti, Henry Thomas, Oliver Jackson-Cohen, Kate Siegel, T'Nia Miller, Rahul Kohli, Benjamin Evan Ainsworth, Amelie Smith and Amelia Eve.
The Haunting of Bly Manor will be available via Netflix on October 9, 2020.