You know things have hit rock bottom when Hollywood digs up '90s has-been actors to star in new comedy films. Lionsgate has released the first trailer for Guest House, a film that the studio describes as "outrageous, raunchy comedy".
When engaged couple Sarah (Aimee Teegarden) and Blake (Mike Castle) buy their dream home, there's a catch: a party animal named Randy (Shore) in the guest house who refuses to leave! When Randy throws a wild, sexy pool party, the cops show up — and Blake gets arrested. Can he and Sarah get through their backyard wedding without a certain loser crashing the party…and ruining their marriage?
The Guest House trailer appropriately fires up with Jackass star Steve-O smashing through a glass window on his skateboard. We then cut to a series of clips that leads up to the film's couple getting engaged. But things go bad very quickly when they decide to purchase their dream home, which comes with a stoned tenant, Randy (Pauly Shore basically playing himself).
Of course, the film is filled with plenty of childish humour which focuses on drugs, getting high and all sorts of strange sexual moments. Let's just say, this is not one you are going to want to watch with your parents.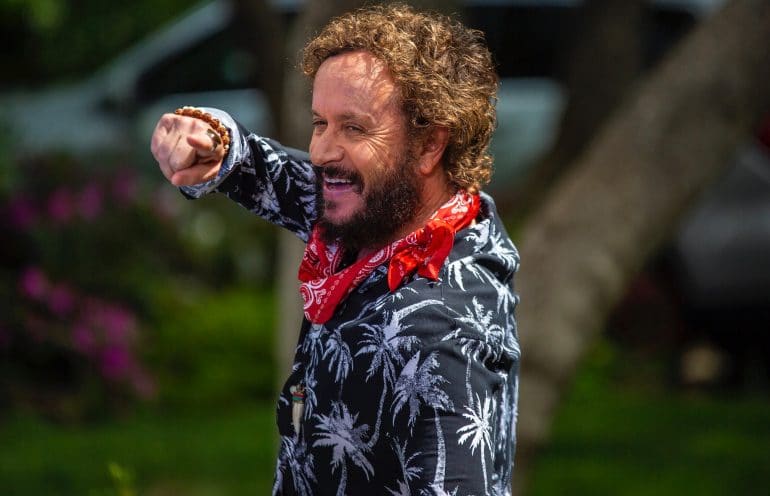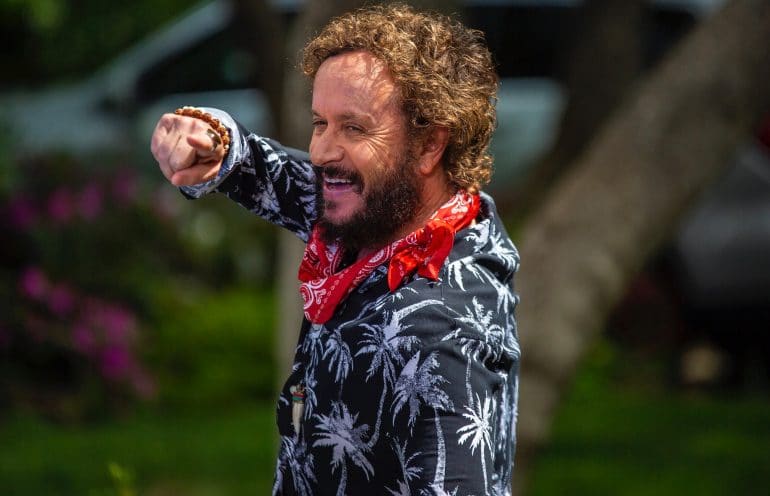 Then again, everything has an audience and I'm sure there are tons of people out there who are excited about the idea of seeing Pauly Shore again.
There is a red band trailer out too. But believe me, you want to give that one a skip.
2020, you're just being mean now.
Guest House, starring Pauly Shaore, is set to arrive On Demand On September 4.