Although the show has barely been out for two weeks, a particular Netflix "TV Miniseries" has seen over 13 million views in a single week. Who Is Erin Carter? Is a limited series that is currently taking the world by storm. With just seven episodes that have captivated tens of millions of Netflix viewers, let's see Who Is Erin Carter? Is all about why you need to jump on the bandwagon as well.
RELATED: The School for Good and Evil 2: Will There Be A Netflix Sequel?
Who Is Erin Carter? Premiered on the 24th of August and has since reached over 13 million views and been viewed for over 75 million hours. Considering Netflix's Tudum Top 10 only displays from the 21st of August to the 27th as their most recent info, it means that Who Is Erin Carter? I reached that incredible height in just a couple of days, let alone a week!
So, what is so special about this limited series? First is the limited label, which worries viewers as they want to take advantage of the next best thing. Still, some other limited series on the Top 10 list still need to do more. Therefore, something else must be particular about Who Is Erin Carter?
The action, adventure, crime, thriller TV miniseries tells the story of Erin Carter, a British teacher whose profession has brought her to Palomino, Spain, along with her family. While "Mrs Carter" seems unassuming at first, looking like the model image of a dedicated wife and the perfect schoolteacher, things quickly unravel when she is caught up in a grocery store robbery.
RELATED: Netflix's Enola Holmes 3 Could Take A Very Dark Turn
While she survives the ordeal, one of the robbers claims to recognise her, sending her reality reeling as she now has revealed some of the secrets of her haunted past. It has been revealed that Erin Carter is much more complicated and dangerous than she initially seemed, so she must "fight to clear her name and protect her family" from the very town they were calling home.
The cast of the miniseries includes Evin Ahmad doing a phenomenal job of bringing Erin Carter to life, joined by Andy Lucas as Inspector Tabarez, Charlotte Vega as Penelope Reyna, Denise Gough as Lena Campbell, Douglas Henshall as Daniel Lang, Finnian Burke as Dylan Lang, Indica Watson as Harper, Michael T. Dozie as Arlo, Pep Ambròs as Emilio Martin, Sean Teale as Jordi Collantes, and Suzannah Fielding as Olivia Thorne to name a few.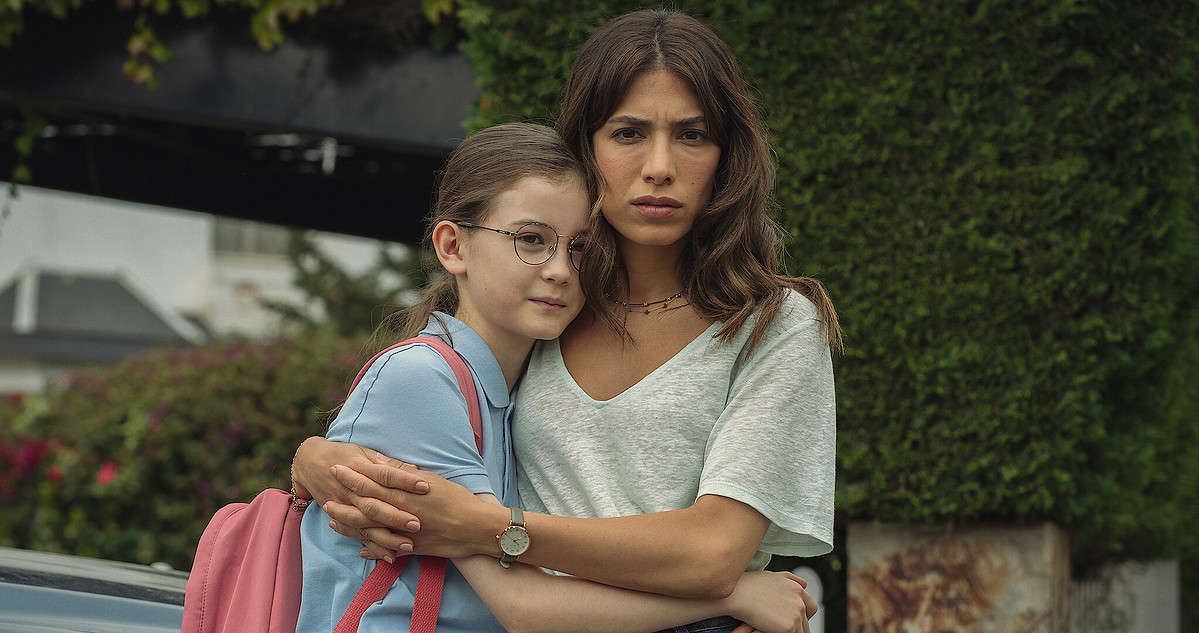 The series directors include Ashley Way, Bill Eagles and Savina Dellicour. The series writers include Grace Blacket and Jack Lothian, and this series marks their most successful work since at least 2013, having written a story with so many twists and turns that fans have shot the seven-episode series' viewership into the stratosphere. They have outdone themselves, creating one of the most binge-worthy series that Netflix now has to offer.
RELATED: Netflix Is Interested In Purchasing DC Properties?
Whether it was the limited label, the stellar acting, the fabulous writing and directing or simply the fact that the stars aligned perfectly, Who Is Erin Carter? It is a series that has earned its top spot on the Top 10 list and deserves to be watched.
Are you one of the 13 million viewers who watched Netflix's Who Is Erin Carter? this week?