It's been nearly 2 years since the first trailer for Sony Pictures Entertainment's movie featuring the Marvel comics character Morbius. With the release of the first trailer, we finally got to see Jared Leto's take on the living vampire. It also provided a general tone for how the movie would be, but other than that, there wasn't much else to be hyped.
Yesterday, however, Sony finally shared a brand new Morbius trailer that adds more of a blockbuster feel and ties it with the rest of the Marvel movie continuity.
From C-List to the big leagues
Morbius kind of breaks the mould of the typical Marvel movie, even with the Sony production behind it. First of all, its titular character is a C-list Spider-Man villain at best. However, Morbius presents him in a new light. Sort of as an anti-hero akin to Venom.
Rather than straight-up using random people as blood bags, his internal conflict is sure to be in the spotlight as he struggles with his doctoral role as healer. Seeing him tackle the duality of this identity will make for an interesting conflict to watch.
In the new trailer, Morbius, the Living Vampire can be seen fully fleshed out with his origin story, giving us a broader understanding of the motivations behind his actions. There's also a lot of fanfare as we watch Jared Leto's character use his super strength, echolocation, flight, speed and vampire-esque abilities. His craving for blood is also pretty interesting as he gets aggressive and even sports a monstrous look once things start to get serious.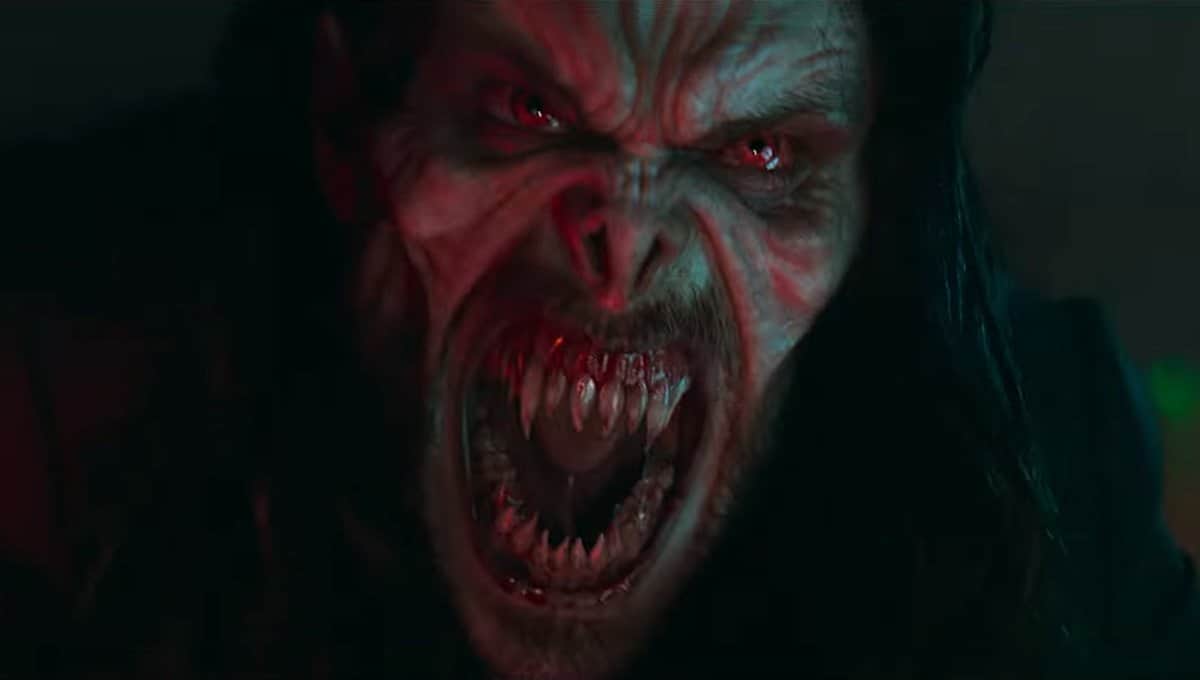 A part of the expanded Marvel universe?
Originally set for a summer 2020 release, Morbius was continuously delayed due to the effects of the COVID-19 pandemic. However, we can finally expect to see it in theatres on January 28th 2022.
Right now, however, the biggest mystery surrounding this movie is where it fits in the larger Marvel movie continuity. With old versions of IPs suddenly becoming relevant again, it's hard to put it under a simple MCU tag.
But then again, as a Sony Pictures film, like the two Venom movies, Morbius isn't directly linked with the Marvel Studios MCU franchise. However, the appearance of a somewhat ominous Michael Keaton says otherwise. His screen time in the trailer basically tells us that we should pay a good amount of attention to him. If this is the play, we can assume that Keaton is reprising his role as the calculated Vulture in Morbius.
Even without that bigger linkage explicitly confirmed, Morbius still has something for the eagle-eyed fans of the Sony Pictures Marvel movies.
What the trailer for Marvel's Morbius below.
A nice Venom reference
In the trailer, Morbius references Venom with a quick quip that is sure to grab any fan's attention. As Leto's Dr. Morbius confronts an opponent, in an answer to "Who are you?!" (a classic scared bad guy line), he responds "I am Venom". A nice reference to the other Sony movies, and a pretty good indication that Venom exists in this world.
Also, in the post-credits scene of Venom: Let There Be Carnage, there are indications of upcoming multiversal shenanigans in Spider-Man: No Way Home, meaning that bigger crossovers are certainly in the works!
Right now though, Morbius highlights Sony's attempts to create something out of Spider-Man's side characters, taking full advantage of their rights to the webbed hero.
Tell us are you excited for Morbius to join the Marvel movie universe?