Can one ever be too old to play with LEGO? The answer is, of course, no! Whether you are a novice builder looking to start a new hobby or a LEGO enthusiast needing a new challenge, the new range of LEGO Technic car-themed sets for Children and Adults has a va-va-voom vehicle for car fans of all ages.
The Danish company has created some seriously amazing automotive kits ranging from the toddler-friendly LEGO DUPLO My First Fire Helicopter and Police Car (perfect for stimulating the imaginations of little ones) to the more complex LEGO Technic with its meticulous attention to detail.
Check out some of the cool offerings of the LEGO Technic range below.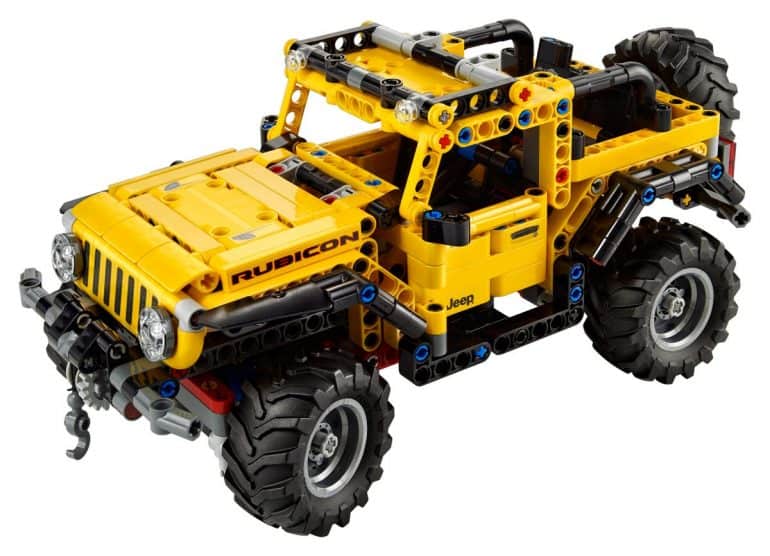 LEGO Technic Jeep Wrangler: R 999.99
Modelled after the iconic off-roader, the LEGO Technic Jeep Wrangler set is sure to be loved by children and adults who can't get enough of the 4×4 life.
This set is perfect for children ages 9 and up who want to build a set with more realistic mechanisms – for play or display.
Featuring a button to operate the front steering and a powerful axle-articulation suspension, this model provides a great way to introduce children to engineering concepts as they test out their model on obstacles in their path.
LEGO Technic McLaren Senna GTR: R 999.99
It may be extremely difficult to get your hands on the ultra-rare McLaren Senna GTR, but at least hypercar fans of all ages can build their own LEGO Technic McLaren Senna GTR and enjoy this true racetrack icon.
Packed with authentic features including the V8 engine with moving pistons and iconic dihedral doors that open, the set's realistic mechanisms offer an engaging way to introduce enthusiasts to the universe of engineering.
LEGO Technic Ferrari 488 GTE: R 3,499.99
Ferrari 488 GTE is truly a car like no other. It has delivered numerous prestigious wins for the Prancing Horse in the world's toughest endurance races. Now sports car fans can join the world of endurance racing with their own LEGO Technic Ferrari 488 GTE.
The set provides a thrilling building experience thanks to its detailed design. It includes a front and back suspension, opening doors, a V8 engine with moving pistons and a steering wheel that steers the car.
Original stickers are housed inside each set to ensure this hands-on project not only creates an immersive building experience but also makes for an engaging display model to enjoy.
All LEGO Technic ranges are currently available at leading toy stores and online stores. Be sure to get your hands on these amazing sets while stocks last.