There has been a number of high-profile collaborations for LEGO recently. This includes collaborations with DC for the Batmobile, Mercedes for the Speed Champions set and Nintendo for the Super Mario set. The brand has partnered with Universal Brand Development to inspire fans to fire up their brick-building engines for the LEGO Back to the Future Time Machine. And to celebrate the launch of the new LEGO DeLorean, the duo has released the Brick to the Future short film.
The LEGO DeLorean is a three-in-one reproduction of one of the most popular vehicles in movie history. It was inspired by the failed DeLorean project, which Doc has upgraded as a time-travelling vehicle. The LEGO set features a light-up flux capacitor, a box of plutonium, Marty's hoverboard, as well as the two Minifigures, Doc Brown and Marty McFly.
The Back to the Future concept spawned a franchise consisting of three films starting in 1985. With the release of the new LEGO set, a short film was released with a similar concept, which sees Doc and Marty travel to other LEGO worlds in an attempt to find the lost Flux Capacitor.
The LEGO Group filmed the Brick to the Future short at the famous Backlot at Universal Studios in Hollywood. This is where the original movies were filmed. The three LEGO models were filmed alongside the original DeLorean Time Machine from those films.
The LEGO DeLorean has been created in detail in honour of the trilogy. It includes wheels that fold into flight mode, along with a stand to make it float. It also features the light-up Flux Capacitor, printed dashboards with dates, gull-wing doors and hood, along with many other details for you to discover when building.
LEGO DeLorean Set Designer, Sven Franic, commented on the release:
"Since its release in the 1985, Back to the Future continues to be a cult film and a favourite for generations of fans all over the world – including me. I had so much fun reliving my favourite moments from all three films on this exciting and nostalgic design adventure. The shared timelessness of LEGO bricks and the Back to the Future franchise is something we really wanted to capture for this set, so we hope fans will enjoy racing through time in LEGO style."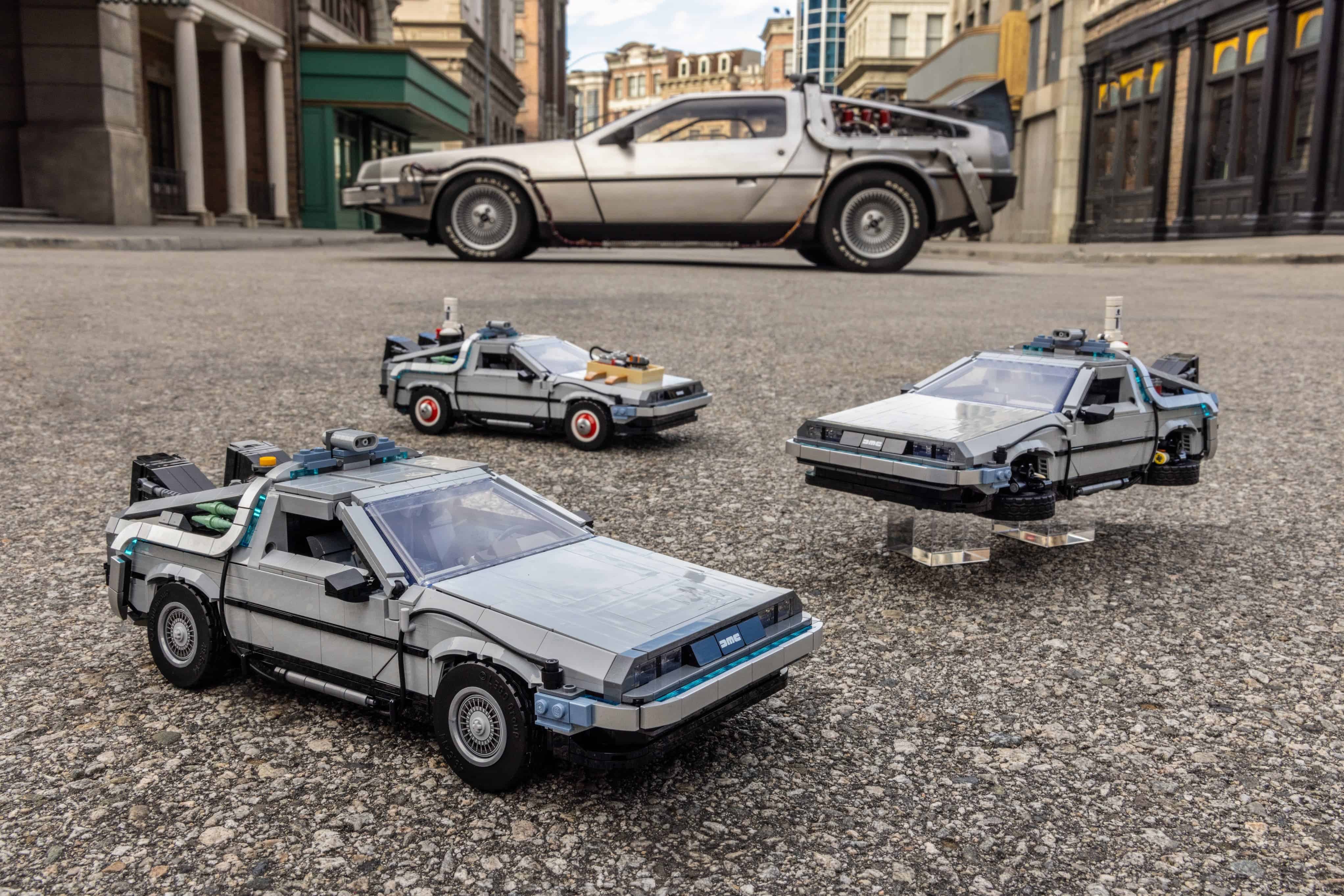 The new Back to the Future Time Machine LEGO DeLorean set will release on 1 April 2022. It will retail for R2,999. The set will be available online at GreatYellowBrick as well as in LEGO stores across the country.
Are you excited for the LEGO DeLorean set?