It's been a year since Jodie Whittaker was first shown taking the role as the latest incarnation of Doctor Who's titular main character. However, since then, information on the new series has been sparse and the excitement has cooled for the new series. The few patches of information given primarily focused on how the latest series would bring a return of light-hearted adventure to the show, but beyond that little else has been revealed.
Until now.
Over the course of the past week, things changed and the Doctor kicked things into overdrive with something of a marketing blitz.
First came a brief teaser, which focused on the latest trio of companions who will be joining the Doctor on her latest jaunt in the TARDIS. Without revealing too many details, the Doctor entered all their lives by replacing an empty pizza box with a full one, substituting a newspaper for a 1980s comic book – an Easter egg relating to a comic book read by the Doctor's 11th incarnation – and appeared to dip a chip in to a fried egg. While the teaser was considered underwhelming by some, Whittaker's playful smile at the end drew praise from fans.
Next came a short trailer for the new series, which again revealed little but highlighted the returning sense of fun and adventure. As times and locations for the new series were revealed, the Doctor questions whether her potential companions – and, by extension, the audience – will be her new best friends. Again, reactions have been mixed but even some of the most hesitant fans are slowly warming to the 13th Doctor's charm.
To cap it all off, there was finally the unveiling of the latest sonic screwdriver. The Doctor's multi-functional scanner, tool and non-lethal weapon of choice (not counting jammy dodger biscuits) has gone through nearly as many changes as the Doctor over its 55-year history), and the latest version is certainly unique in its design. Now sporting a curved handle and an orange glowing crystal, it looks capable of doing the job and models of it will be available for fans to buy at select retailers soon.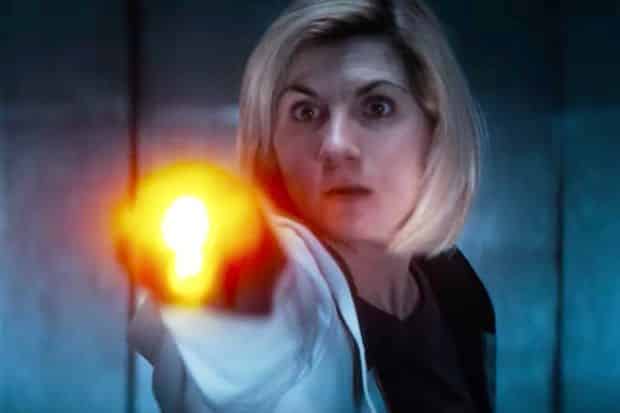 In possibly the most unusual moments of the Doctor's big week, both 10th and 5th Doctors (played as usual by the ever-popular David Tennant and the legendary Peter Davison) appeared on stage alongside the Muppets at the live show The Muppets Take The 02, in London. Both Doctors entered the classic world of a Pigs In Space sketch, as the TARDIS dropped them off aboard the SS Swinetrek where they traded jokes with Miss Piggy and her fellow crewmates.
With series 11 (the 37th season of the show) set to air later this year, along with a Christmas special, the wait is almost over for fans. That's just enough time to stock up on fishfingers, custard and jelly babies…