The Internet let out a collective groan when news broke about the unconventional sequel earlier this week. Crocodile Dundee fans can cancel their petitions. It seems the new trailers are really just for a Super Bowl commercial to boost Australian tourism. It's nowhere near April 1st yet but Danny McBride, Chris Hemsworth and Paul Hogan really had us going.
Brisbane Times, an Australian publication, is reporting that the whole setup is really nothing more than an elaborate publicity stunt of viral marketing by Tourism Australia. They also go on to point out that Steve Rogers, who is listed on Dundee: The Son Of A Legend Returns Home as the director, is a well-known commercial director in Australia. Congrats, doubters!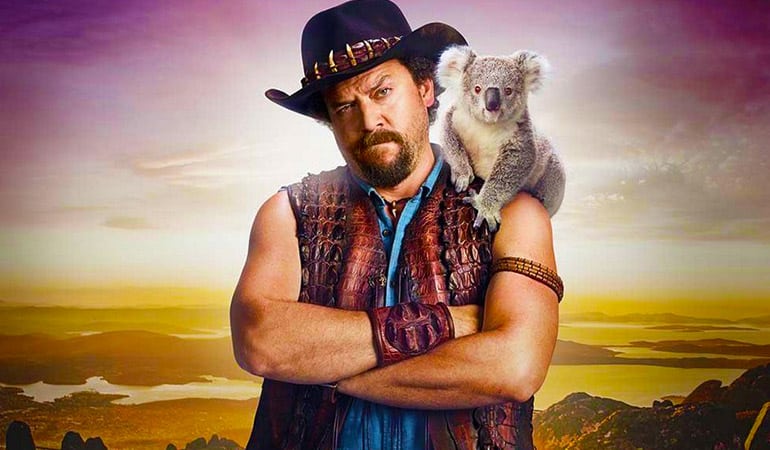 Here's the Dundee synopsis via the website:
"Crocodile Dundee is back. Well, actually, he's missing in the Outback. And the only person who might be able to find him is the loudmouthed American son no one knew he had. Introducing Danny McBride as Brian Dundee. This son of a legend is forced to channel his Aussie roots as he embarks on the ultimate adventure in the land down under. It's time to live up to the family name."
The Super Bowl airs on February 4, 2018, so keep your eyes peeled for the final version of Dundee.