There's strange. And there's very strange. And then there's Netflix's Sexy Beasts.
The streaming giant has announced a very bizarre new dating show where participants are dressed up in fantastical animal prosthetics as they go on dates, hoping to fall in love with someone's personality rather than their physical appearance. The idea is to take "looks completely out of the equation".
As you can imagine, the first trailer for Netflix's Sexy Beasts is quite something. Watch and see daters disguised as a mouse, a panda, a monkey, a dolphin, a beaver and many other weird and wonderful outfits.
The show's synopsis reads:
Hoping to say goodbye to superficial dating, real-life singles sport elaborate makeup and prosthetics to put true blind-date chemistry to the test.
"Making Sexy Beasts for Netflix has been an incredibly exciting process. With an international cast featuring some truly brilliant characters, a host of prosthetics which look extraordinary in 4K and with Rob Delaney narrating, the viewers are in for a real treat," Simon Welton, creator and executive producer for Lion TV, told Variety. "I hope the show puts a smile on peoples' faces as they play along to discover who'll fall in love with who, and what our cast all really look like."
While it might sound totally offbeat, there's no doubt that Sexy Beasts will find an audience – the intriguing idea alone will make sure of that.
In fact, Netflix is also betting big on the dating show by already ordering two seasons. Season 1 of Sexy Beasts will consist of six 30-minute episodes each narrated by Rob Delaney (Deadpool 2).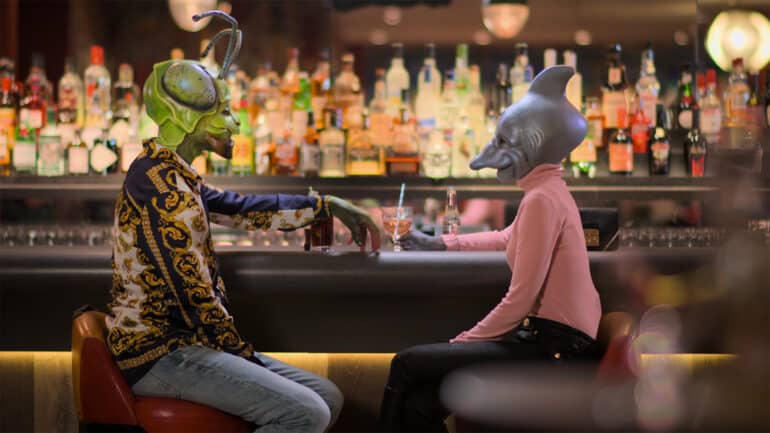 If this is what entertainment looks like in 2021, sign me up. And while you're at it, throw in some dinosaurs, big explosions and a killer Hans Zimmer soundtrack too.
Tell us, will you be watching Netflix's Sexy Beasts?