The world really skipped over the moment when the US government told us that UFOs were real, and we all just carried on with our lives. It appears that we will all need some substantial proof before we believe that aliens are real…and that is where the new Netflix documentary from Steven Spielberg's production studio Amblin Television, Encounters, comes in to prove to us, once and for all, that aliens are real.
RELATED: Football Fans Spot A Huge Lie In Netflix's Beckham Documentary
Encounters is a new Netflix documentary that started its premiere on the streaming platform on the 27th of September. It immediately made it to Netflix's Top 10 TV list, where it has stayed for the last two weeks, maintaining its spot in fifth place, earning 21.7 million hours viewed and 6.4 million views collectively over the two weeks.
Why is this alien documentary series different from all the other conspiracy theory shows? It takes a different approach to telling the story of UFO sightings and encounters, supplementing the reports of the encounters with opinions and information from cutting-edge scientists and military personnel.
The four-part documentary series tells the story of encounters from the perspective of the person who experienced it firsthand and tells the story in the setting where the sighting happened in the first place, allowing viewers an extra level of immersion and allowing them to get the whole picture. The episodes tell the story of "Strange lights in the sky over small-town Texas, Submersible space crafts haunting a coastal Welsh village, an alien encounter in a schoolyard in Zimbabwe, and non-human intelligence that reportedly interfered with a nuclear power plant in Japan."
RELATED: A Time-Traveling Cyborg Visits Dr. Phil to Issue a Warning About the Apocalypse
Each episode is cinematic and deeply researched, travelling across the globe to bring these stories to us, and each one is extraordinary. It's insane to conceptualise that aliens and proof of aliens are no longer being relegated to the realm of conspiracy theories and wacky tinfoil hat theorists who are painted to seem like their stories aren't real. They don't know what they are talking about to be covered by a reputable company and turned into a believable and well-researched documentary.
Fascinatingly, the series not only proves that we are not alone but poses an important question, asking the audience to realise that we are not alone and then also ask themselves what we humans are in the universe's grand scheme. The series also shows us for the first time what the impact of these sightings is on communities, families, and individuals.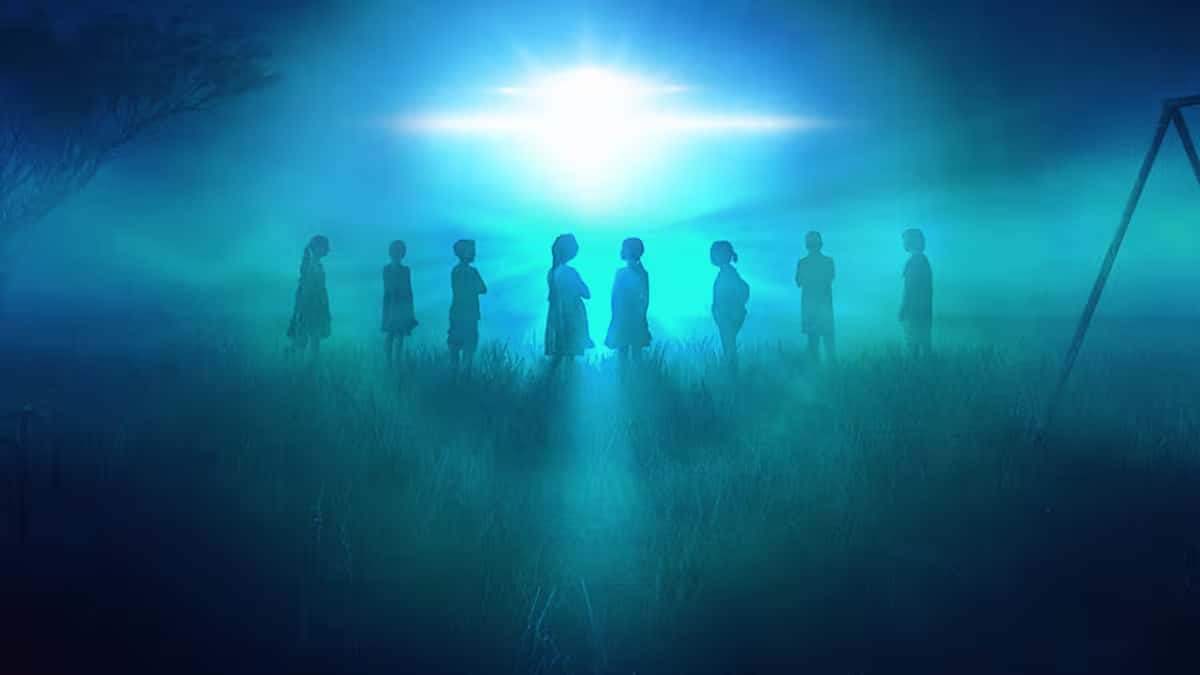 The documentary has earned itself a 6.4 rating on IMDb and has an eerily matching 64% audience score on Rotten Tomatoes. It is directed by Yon Motskin from Generation Hustle royalty. It is executive produced by Amblin Television (founded by Steven Spielberg), Emmy-winning Boardwalk Pictures and Vice Studios.
RELATED: Is Netflix's Spy Ops A Documentary Or A Conspiracy Series?
What do you think of the Netflix's Encounters proving that aliens are real?