A new report from Variety suggests that Netflix is actively working on season 6 of its anthology series, Black Mirror — nearly 3 years since showrunner Charlton Brooker and the streaming service released season 5. 2019 saw the release of just 3 episodes of the dystopian drama. Now it's back and, hopefully, it will live up to the standard set by the original franchise.
The report mentions that casting is currently underway for Netflix's Black Mirror Season 6, and that it will have more episodes than the previous season — which starred Andrew Scott, Anthony Mackie, Yahya Abdul-Mateen II, Topher Grace and Miley Cyrus.
Beyond that, there are also rumours that each new episode will be huge in scope and is being treated as individual films — meaning it will be cinematic, around 60 minutes or longer, and possibly have big budgets.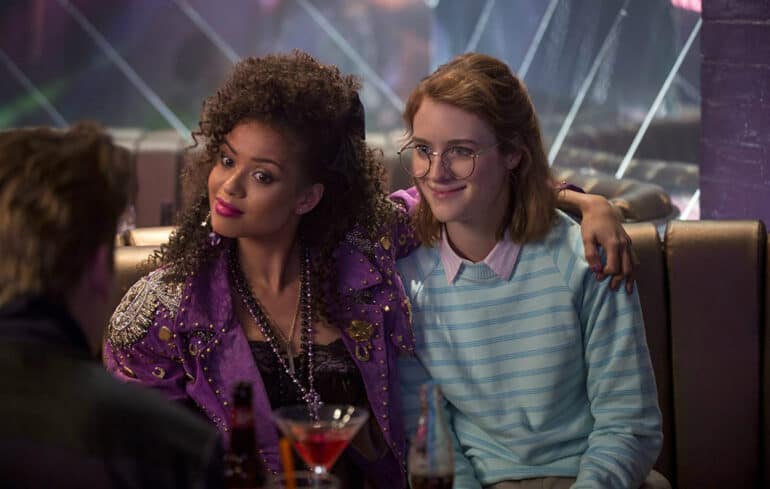 Fans have been calling for Black Mirror Season 6 for the longest time. Unfortunately, the rights to the sci-fi series were up in the air when Brooker left House of Tomorrow, which was acquired by Banijay Group in 2020. Now, it seems that Netflix was able to strike a deal in order to move forward with the project.
The sci-fi show, which follows stories (or nightmares) that are a warning about the dangers of technology, certainly has enough material to pull from in 2022. We've had a lot of scary advancements in recent years that would make for good plot points in a new season of Black Mirror. But perhaps, as Brooker points out, these were best kept for after the COVID-19 pandemic.
"At the moment, I don't know what stomach there would be for stories about societies falling apart, so I'm not working away on one of those," he said, referring to the coronavirus pandemic. "I'm sort of keen to revisit my comic skill set, so I've been writing scripts aimed at making myself laugh."
There's currently no news about when we can expect to watch the new episodes of Black Mirror, but we could probably expect Season 6 in the next year or two (especially since there's such a strong commitment to quality and high production value).
Tell us, are you excited for Season 6 of Netflix's Black Mirror?