Like many beloved shows of the mid-to-late 2000s, The Big Bang Theory has aged pretty terribly in some regards. From misogynistic remarks to distasteful humour, it seems like society has finally abandoned the world of derogatory remarks masked as comedy. A change that has been hotly debated on the internet, culminating with a hot debate around the controversy surrounding Netflix and The Big Bang Theory.
RELATED: "Is That Buffy The Vampire Slayer?" – Jim Parsons' Reaction to Sarah Michelle Gellar On The Big Bang Theory Was Genuine
In light of this shift, The Big Bang Theory has come under fire recently for a discriminatory scene with some questionable remarks. The scene in question involves a moment between Sheldon and Raj during season 2's premiere episode, "The Bad Fish Paradigm," where they had a conversation involving Indian actresses. In the scene, Sheldon says that Aishwarya Rai is a 'poor man's Madhuri Dixit. In response, Raj decides to defend Aishwarya Rai by saying that, in comparison, Madhuri Dixit is a "leprous prostitute." This upsets Sheldon and sets up the plot for the episode as Sheldon ditches him at Howard's house.
The real kicker here lies in the fact that Sheldon and Raj were not even watching either of the actresses mentioned in their discussion. Instead, they were actually watching Kaho Naa… Pyaar Hai, a show led by Ameesha Patel.
Whether it was a half-baked attempt to catch a few laughs from their Indian audience is unknown, but looking at it now leaves a bad taste. When the episode aired initially, the controversy surrounding this conversation was not prominent, but that's no surprise considering that many audiences had not been educated on the dangers of harmful jokes like that. Now, 15 years later, a few of the disappointed fans want Netflix to address the defamation presented in this episode.
RELATED: The Big Bang Theory Controversy: Kaley Cuoco's Demand to Erase a Scene
A representative of one of India's biggest political parties decided to take action in relation to the episode by presenting a legal notice to Netflix. The document was crafted as a request to get Netflix to remove the episode or face legal action. To get it to Netflix, the legal notice was presented to Netflix Mumbai.
In response, Netflix refused to engage with the letter. Instead, they shifted the blame to Warner Bros., the production company responsible for The Big Bang Theory's release.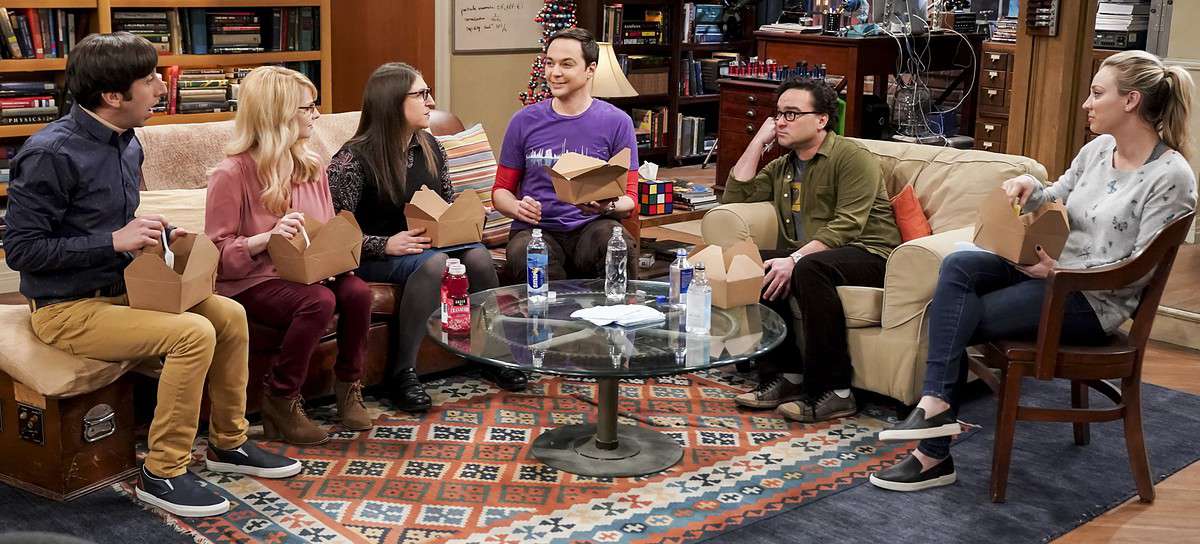 Various members of India's political parties have expressed their concerns over the episode. In particular, actor Kunal Nayyar was criticized for delivering that line of dialogue with Jaya Bachchan, stating that he should be "sent to a mental asylum" for those lines.
RELATED: Sorry, But The Big Bang Theory Isn't Funny
Since the complaint was filed, the episode has remained on Netflix with no updates or statements regarding the presence of derogatory content on their website. It's possible that we may get a statement eventually. So far, neither of the actresses has made a comment on the episode, but it's not far-fetched to imagine that it didn't sit right with them.
The existence of this episode brings back important conversations surrounding streaming companies and a lack of accountability for their content. Unless there's a large clamour for the episode's removal on social media, it's unlikely that we'll see a response from Netflix or Warner Bros.
What do you make of the controversy surrounding The Big Bang Theory and Netflix?