Netflix has released the first trailer for their new CG anime series based on Capcom's popular Resident Evil gaming franchise. Resident Evil: Infinite Darkness will expand on the long-running survival horror series by continuing the story from Resident Evil: Vendetta.
Nearing the 25th anniversary of the first game released on the Sony PlayStation in 1996, the series, which is scheduled for 2021 and produced by Capcom's Hiroyuki Kobayashi, is set to celebrate the universe the franchise has built over the years.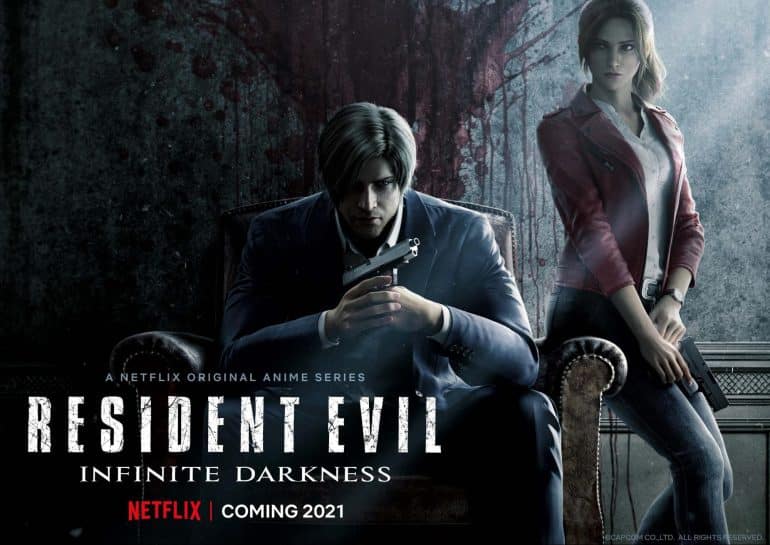 In the teaser trailer, we see Leon S. Kennedy and Claire Redfield as they explore the haunting surroundings of an old abandoned house. The trailer quickly cuts to a quick flash of a zombie attacking before settling on the lead protagonist again. It's incredibly dark and scary stuff.
While the horror-action feels are there, it's the high-quality visuals that impress the most. The 3D CG characters and their backdrops look incredibly detailed and life-like.
Netflix seems to have a handle on delivering great quality productions targeted at fans. From what we've already seen, the upcoming show is already shaping up to be something special.