Squid Game is a highly successful South Korean drama released in late 2021. It follows the story of several individuals who have fallen into financial hardship and are given the opportunity to win 45.6 billion won ($35 million) by playing children's games. The catch? If they lose, they're killed. The show was based on the financial struggle the writer experienced early in his life and the Korean children's game Squid. It was highly praised and received several awards. The show was renewed for a second season, but it has been rumoured that Netflix plans to remake Squid Game and bring David Fincher on board to head the project.
RELATED: World War Z 2: Give Us A David Fincher Zombie Sequel
David Fincher's Apparent Involvement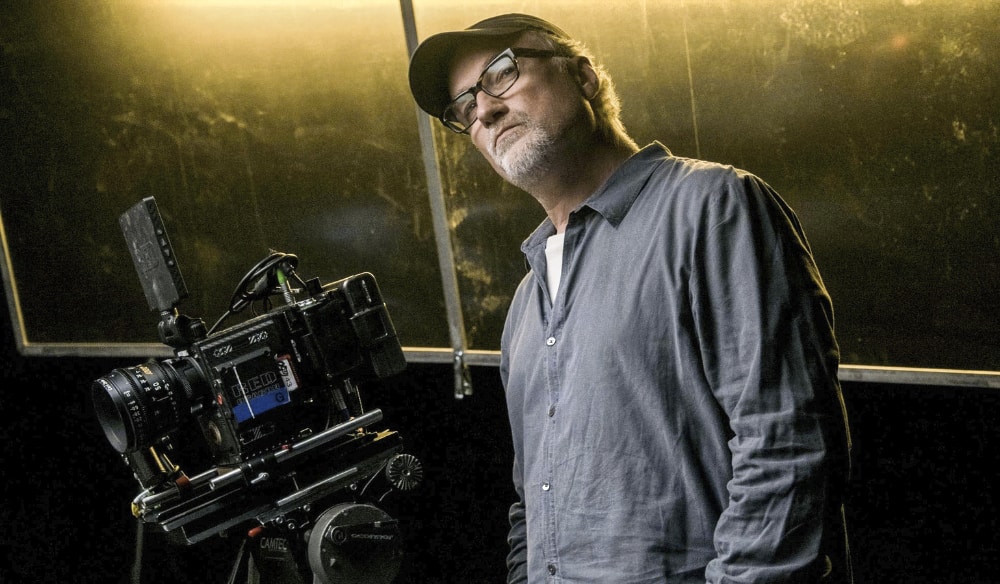 A few days ago, Jeff Sneider, a trusted industry insider, posted this bit of news to Twitter:
"HOT RUMOR: Netflix is courting DAVID FINCHER to produce and direct an American take on SQUID GAME/ No idea whether he's engaging, but they want him to tackle this project BADLY, per multiple sources."
Fincher is best known for films like Zodiac, Gone Girl and The Social Network, all of which were major hits. He's worked on several successful Netflix projects before, including the Oscar-nominated Mank, which he directed, so it's no surprise that the streaming service would want to work with him on another project.
RELATED: Will David Fincher Be Returning For Netflix's Mindhunter Season 3?
Netflix's History of Remakes
We've seen Netflix make plenty of remakes and spin-offs of popular shows before. Money Heist was another widely successful TV series, and not one year after it had concluded, Netflix came out with Money Heist: Korea – Joint Economic Area. But unfortunately, Netflix didn't even make the new series a spin-off, instead giving us the same characters and storyline with a different cast of actors.
Stranger Things will be going through something similar, though fortunately, when the show concludes with the upcoming Season 5, Netflix will only come out with a couple of spin-off projects rather than create a remake before the show has even settled in its grave.
Why Netflix Would Want to Remake Squid Game
Squid Game was an overnight sensation for Netflix and quickly earned the title of the most-watched Netflix series of all time, with 1.65 billion viewing hours in just four weeks. Given the overwhelming success of the survival drama, it's no surprise that Netflix would want to do everything it could to keep capitalising on its initial success.
The show's already been renewed for a second season, and several spin-off projects are in the works, including a reality series titled Squid Game: The Challenge, but it seems Netflix wants to do more and recapture the feeling of watching the show for the first time.
While a US Remake hasn't been confirmed yet, Netflix has repeatedly proven that they have no shame when it comes to filming remakes.
Hopefully, Netflix will let Squid Game conclude before they remake a series that doesn't need to be remade.
RELATED: A Fight Club Anime Series From Netflix Could Continue The Franchise
TL;DR
Netflix wants to Remake Squid Game and bring David Fincher to lead the project.
Given the style of many films he's directed, Fincher would be the perfect person to direct a Squid Game remake.
Netflix will want to capitalise on Squid Game's success, but hopefully, it lets the show conclude before it goes remake and spin-off crazy.
What do you think of Netflix already wanting to remake Squid Game?