Now that Castlevania: Nocturne is almost upon us, it's the perfect time for Castlevania to have the revival it deserves. This is the perfect time for Netflix to take a story that deserved more than it was given and turn it into an animated series in the same style as Castlevania. How fantastic would a brand-new take on Dracula Untold in the form of a Netflix animated series be?
RELATED: Netflix's Castlevania Story Continues With Nocturne
Castlevania hit the streaming platform in 2017, bringing a fantastic revival for the vampire story with a pinch of romance while also remembering that vampires are creatures of legend that stalk the night, not just tortured souls. The only issue is that when viewers got dropped into the series, the origin of the vampire and of Dracula himself was never explained. In just four seasons, we had to absorb about as much information as the fans of the video games have had years to curate.
I'm not saying that Netflix should retcon anything in the Castlevania universe. Still, there is a relatively simple way that the streaming giant can scratch this itch for a Dracula origin story without changing anything of what has already been established. Enter Dracula Untold.
Dracula Untold (2014), starring Luke Evans as Vlad, tells how Dracula became what he was, getting his powers from the Master Vampire (played by Charles Dance). The movie was well before its time and received terrible ratings for some reason, being called "neither awful enough to suck nor sharp enough to bite," by critics.
RELATED: Luke Evans' Dracula Untold 2 Could Rise From The Grave
Dracula Untold was meant to be the start of Universal's Dark Universe. Still, that dream was quickly lost because it never managed to get off the ground. This is where Netflix comes in. The streaming platform has already proven that it has the team to create a beautiful animation while working within the confines of a dark universe that includes magic, vampires and a ton of gore.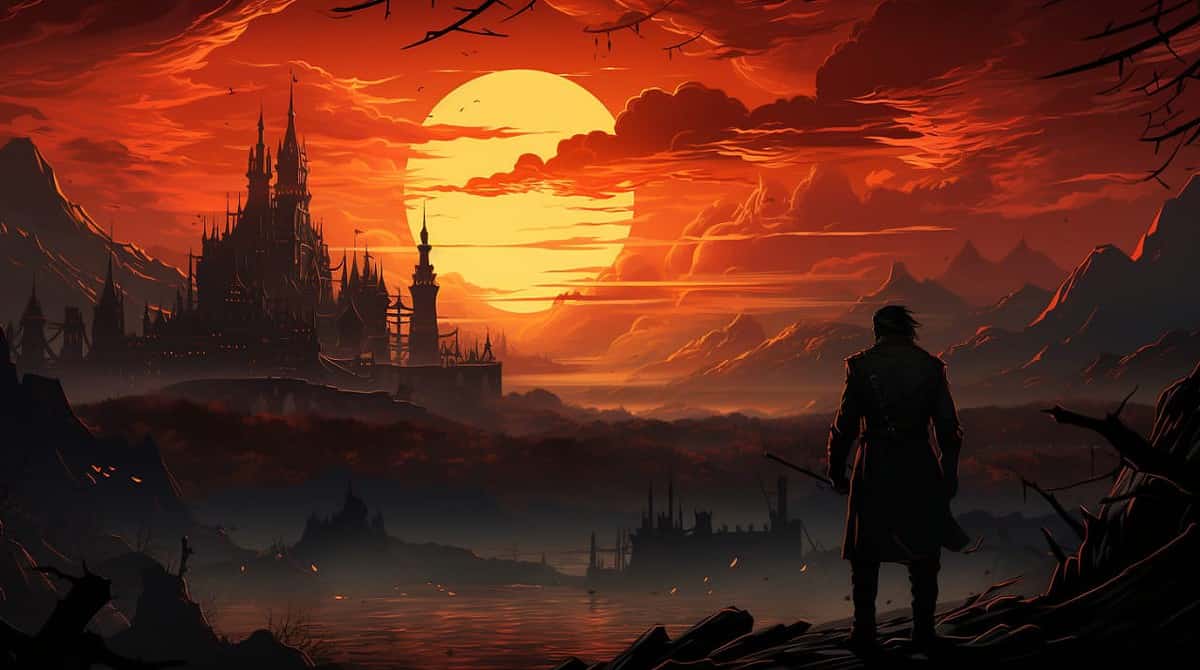 On top of that, Netflix was the only reason that Dracula Untold got a second chance when they added the film to their streaming platform. Now that Luke Evans had given a striking face to Vlad before he became a creature of the night, it would be beautiful to see this story translated into animation and possibly given a second chance that it never got.
As a start, Jarrod Saunders here at Fortress of Solitude has been working tirelessly to create these stunning concept images. With the perfect amount of gloom to bring across the theme of both the Castlevania style and the theme of Dracula Untold, rendering Luke Evans' Vlad in stunning detail, down to the buckles of his armour, this really makes me excited for the possibilities of what Netflix could create if they gave Dracula Untold a chance.
RELATED: Dracula Untold 2: Van Helsing & Dracula Team-Up Movie Was Canceled
I would jump at the chance to watch this if Netflix took a leap of faith and turned Dracula Untold into a Castlevania-style animated series for their streaming platform.
Would you watch a Netflix Castlevania-inspired animated series about Dracula Untold?