With a brand-new venue, Nerf Fest 2019 promised to be bigger, better and more fun.
We arrived at the GOG Lifestyle park bright and early. The kids had been looking forward to the event and wouldn't let the rainy weather douse their excitement. Upon arrival, they were both given their Nerf goodie bags and we entered the venue not quite sure what to expect.
It didn't take long for us to realise that the new venue offered everything a kid's (and adult's) heart could desire. With the clouds overhead slowly dissipating, the kids were divided up into their respective teams and briefed on the events that they would be competing in.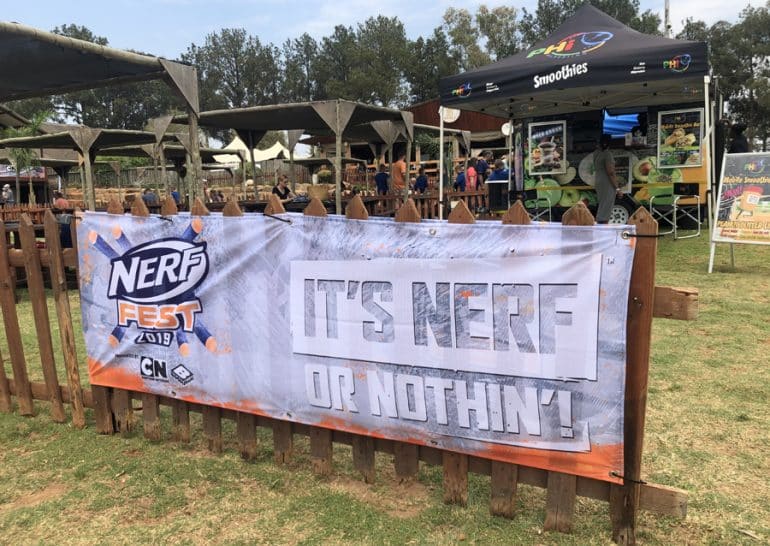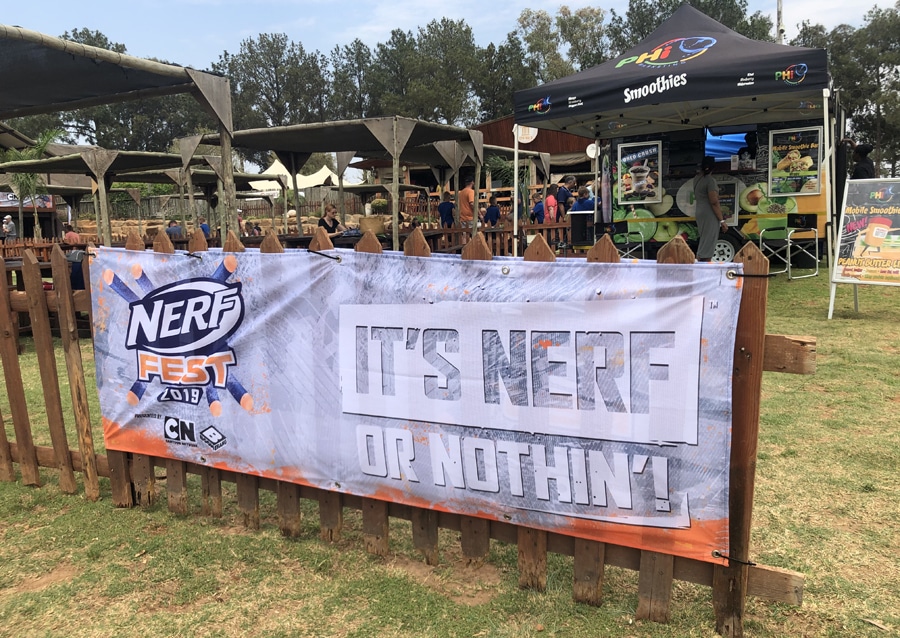 I have to make special mention of the Nerf Blaster Sergeants who were wonderful with the kids, patiently helping each load their blasters, taking time to explain each event and cheering the kids on as they competed. It's small things like this that made the day even more special for the kids participating.
The events were creatively designed, with each showcasing a different Nerf blaster range. There was an obstacle course lined with targets which tested the kids aim and balance, a Super Soaker course where everyone, including the adults, got soaked and an interesting trampoline-based event, which made aiming at your opponent especially difficult.
Of course, safety is a huge issue for all parents, but the venue was setup up in such a way that the adults could always keep an eye on the kids as they played to their heart's content.
After the kids participated in their events, they were free to enjoy everything GOG Lifestyle park had to offer. We had to continually run after the kids who wanted to try out everything. By far the most popular play area was the water park. With the sun starting to shine, both kids and adults enjoyed cooling down in the water.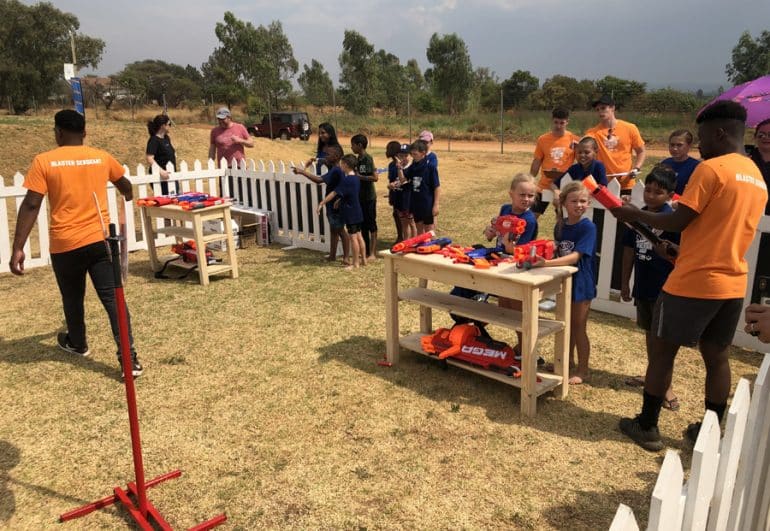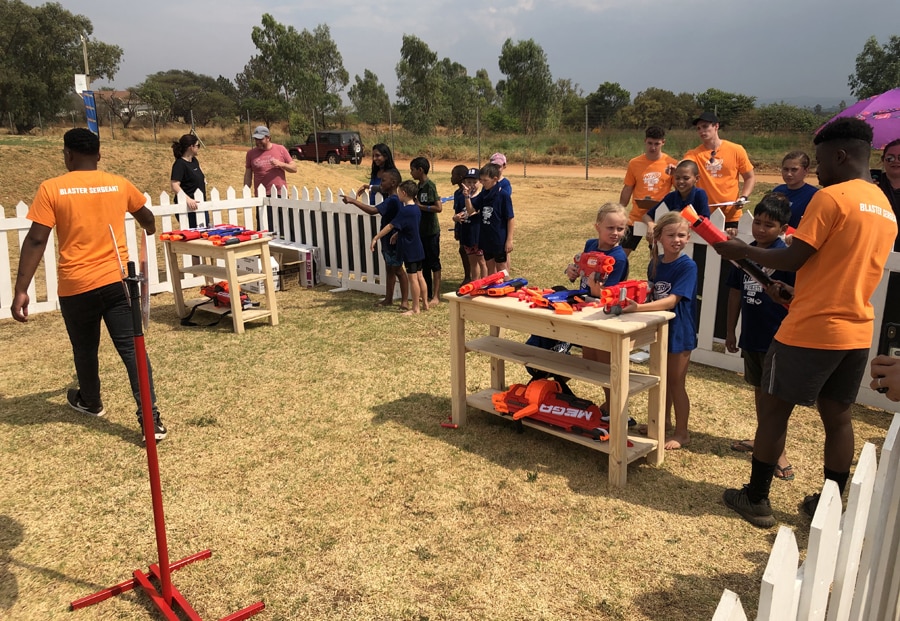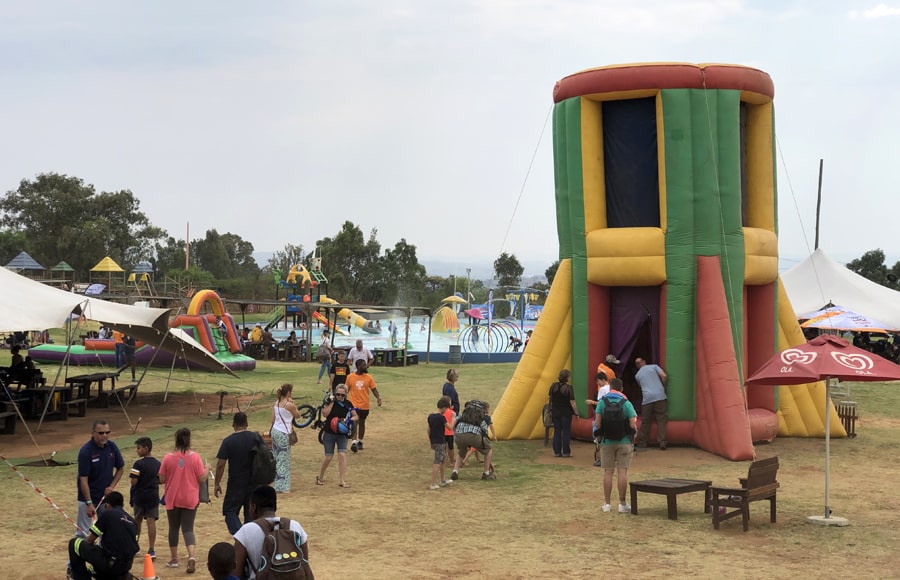 One of the most popular areas was the Nerf store, where kids convinced their parents to splurge their cash on some great priced merchandise. If there was a Nerf blaster you were looking for, chances are it was there.
The event also included a seating area with a big-screen TV where we were able to watch the World Cup rugby match between The All Black and England. Which, considering how the match turned out, was a great addition to Nerf Fest.
Nerf Fest was a blast. The organisers have improved and expanded on almost everything, from the food to the entertainment. If you are looking for an amazing day out with the family, then Nerf Fest has you covered. Thank you, Hasbro, for letting us attend an event our kids won't soon forget. They already can't wait for next year's event.