Ever wished you could get your hands on the M41A Pulse Rifle? Well, thanks to NERF, your dream has come true. The foam blaster manufacturer has announced a brand new NERF Blaster inspired by the Aliens — the Nerf Aliens Pulse Rifle.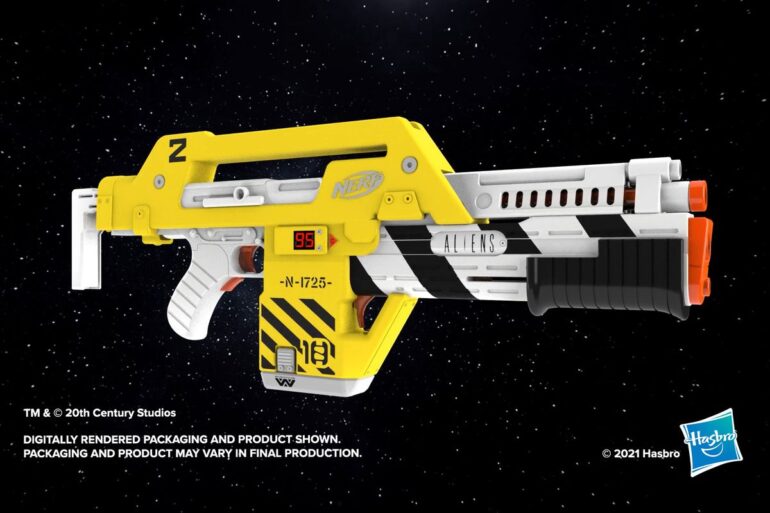 The NERF Replica Blaster from Aliens (Nerf Aliens Pulse Rifle) promises to make fans feel like they just stepped out of the film.
In fact, for something that just fires large foam darts, this Aliens NERF blaster is actually true to what you see on the big screen. There are loads of little details included to make even the most dedicated fans happy. There's the under-barrel grenade launcher, the iconic yellow, black and grey colour scheme and even a working digital ammo counter.
Yes, the digital counter actually counts down as you fire your foam darts. The blaster is also fully automatic, powered by four C batteries and uses Elite-sized NERF darts.
"The Nerf LMTD Aliens M4A1 Pulse Blaster launches 2 different kinds of darts so you can adapt your battle strategy against the terrifying Xenomorphs. Fast-blast 10 Elite darts in a row from this fully motorized blaster or launch a Nerf Mega dart with pump-action blasting. Keep an eye on the LCD counter to track how many darts are left in the clip, so you'll know when it's time to reload. The M41A Pulse Blaster includes a removable 10-dart Elite dart clip, 10 Nerf Elite foam darts, and 4 Nerf Mega foam darts. "
Another great touch from the team at NERF is that the under-barrel launcher actually fires the larger NERF Mega darts — meaning that you can either go fully automatic on your friends or fire the larger darts at them for even more punch. Unfortunately, the under-barrel launcher does not have a magazine, which means you'll have to carry your extra ammo with you.
Keeping true to the film, the Nerf Aliens Pulse Rifle comes in a suitable retro-tech box covered in all kinds of badges and featuring a large schematic on the inside.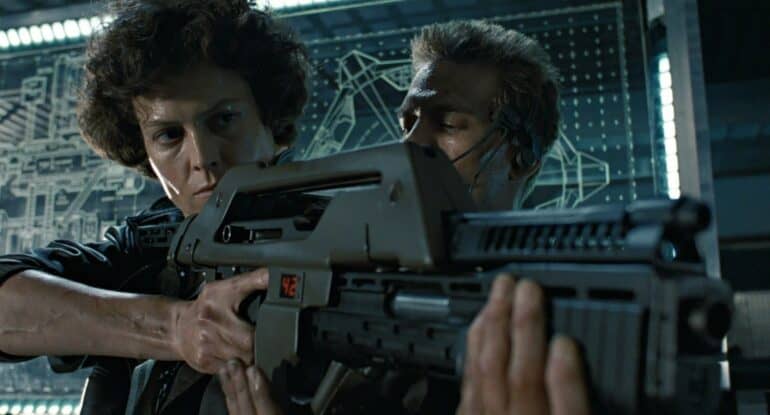 This is one Blaster that both NERF and Aliens fans would not want to miss. The Nerf Aliens Pulse Rifle is up for pre-order at GameStop and Hasbro Pulse in the US and will only ship on the 1st of October 2022.