The highly-rated Naruto movies have been huge hits, especially on Netflix. But despite that, a considerable chunk of the anime fan base has yet to watch them.
Who Is The Strongest & Most Powerful Naruto Character?
If that's you, here is a list of some of the Naruto movies that are definitely worth watching, ranked from best to worst.
Boruto: Naruto The Movie (93%)
Many might consider this a Boruto movie, and for good reason. The Last is meant to close the chapter on Naruto and his adventures. However, with a rating this high, it just doesn't make sense to leave this one out.
The movie is primarily aimed towards the initial arc of the anime series, with Boruto and his comrades competing in the classic Chunin Exams while the famed duo of Naruto and Sasuke reunite against Otsutsuki.
As expected though, this arc is better depicted in the anime and manga, since they flesh out the events a bit longer and in more detail than the movie.
And when you think about it, Boruto might only be ranked the highest due to the fact that it is the first feature film in a long time. The rating just might decrease over the next while.
Still, it's definitely worth checking out.
Naruto The Movie: Ninja Clash in The Land of Snow (85%)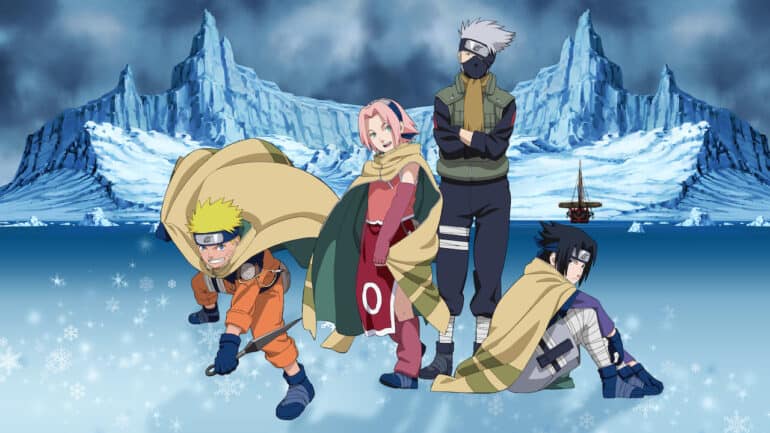 An interesting aspect of the Ninja Clash in The Land of Snow movie is the depiction of modern technology in the world of Naruto. Following its release, our beloved shinobis were seen engaging in several modern acts, including attending movie theatres and emailing.
The main premise of the movie revolves around the trio escorting a famous actress back to her homeland. This actress is also supposedly a member of the royal family. The journey leads to many action-packed events in the film.
Ninja Clash in The Land of Snow is definitely worth your time.
10 Best Neon Genesis Evangelion Characters Ranked
Naruto Shippuden: The Movie (84%)
This movie marked the beginning of all Shippuden movies, showing off what the series offered. The movie's success was also not based entirely on Naruto, but it featured the entire cast instead. A wide array of characters appear, forming teams and backing Naruto through every hurdle he faced.
Moreover, several of the Hidden Sand Ninjas (such as Temari) also make an appearance. And Neji and his Byakugan also received some screen-time, comforting all those who missed the characters.
The Last: Naruto the Movie (81%)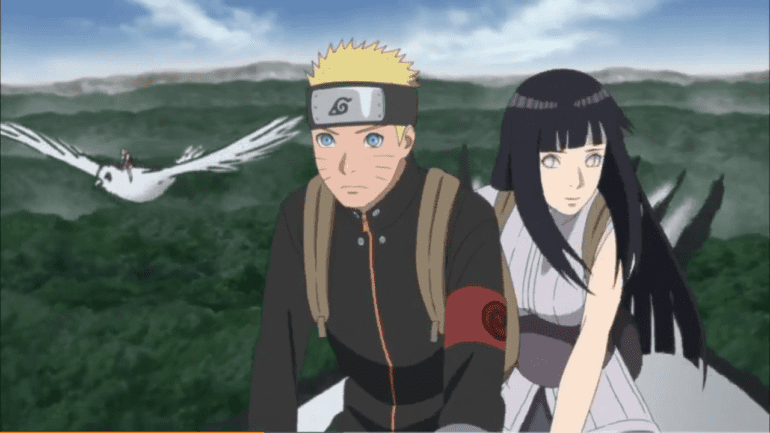 Since most, if not all, Naruto movies feature action-packed narratives, this movie is refreshing. It mainly targets the love story between Naruto and Hinata – something that some fans hate and others appreciate.
The movie starts off with Hinata's sister being kidnapped, pushing Naruto, Hinata, Sakura, Sai and Shikamaru to form a squad and retrieve her. But, as it turns out, it was not just Hinata's sister they were saving but the entire world as well.
During the mission though, Naruto finally begins to realise how Hinata feels about him, allowing him to finally accept his feelings and appreciating everything she has done for him.
Naruto the Movie 2: Legend of the Stone of Gelel (79%)
Sure, a mission featuring the retrieval of a ferret may not seem appealing to most of the audience. However, since this is the Shinobi world we're talking about, fans were certainly in for a surprise with Legend of the Stone of Gelel.
Naruto, Sakura, and Shikamura's attempt to save a small and innocent animal push them into an ancient conflict between a group of soldiers and a caravan of travellers over a magical stone.
Naruto the Movie 2 is definitely worth checking out.
Top 10 Most Powerful Characters in Hunter x Hunter
Road to Ninja: Naruto the Movie (78%)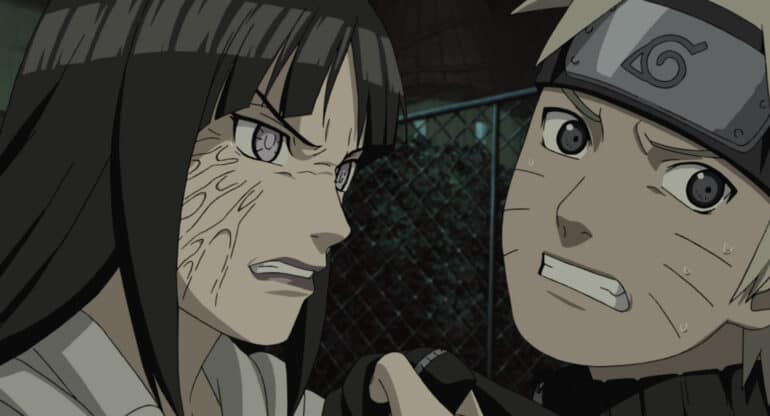 Road to Ninja was definitely an odd but enticing anime movie. The concept is probably something most fans have even written fanfics on — "What if things were different for Naruto and Sakura?"
Both leading rather unhappy lives, Naruto and Sakura find themselves in Konohagakure with a slight twist. In Road to Ninja, fans were able to experience a timeline where Sakura's father is a Hokage and Naruto doesn't lose his beloved parents.
Needless to say, due to the change in timelines, many characters have completely different personalities. For instance, Sasuke has gone from being a cold and enigmatic type to being a womaniser, while Hinata has become more vulgar and aggressive.
Furthermore, the movie ends off with Naruto facing off against his alter ego, Menma, and ultimately besting him.
The Most Powerful & Strongest Anime Characters Of All Time Ranked
Naruto the Movie: Bonds (77%)
Bonds is a movie that features one of the most despicable villains of the Naruto universe.
A teacher, fully aware of his student's feelings for him, uses her to commit reprehensible acts.
Fans were on the fence about this movie, mainly due to the concept itself. Despite that though, this Naruto movie somehow manages to pull itself together and tie the events together quite eloquently.
Top 10 Best Anime Series Of All-Time
What are your favourite Naruto movies?