On paper, Narcosis sounds exactly like what the horror genre needed. A first-person survival story where you're stuck in a heavy, high-tech suit deep down in the sea? Nothing sounds more frightening than that. It's like the developers took all your fears from Jaws and Alone in the Dark and combined them into one gigantic terror.
Unfortunately, Narcosis is only good on paper. The writing and voice acting are the standouts here, as everything else sinks in execution. It's very much a game of what-ifs and missed opportunities.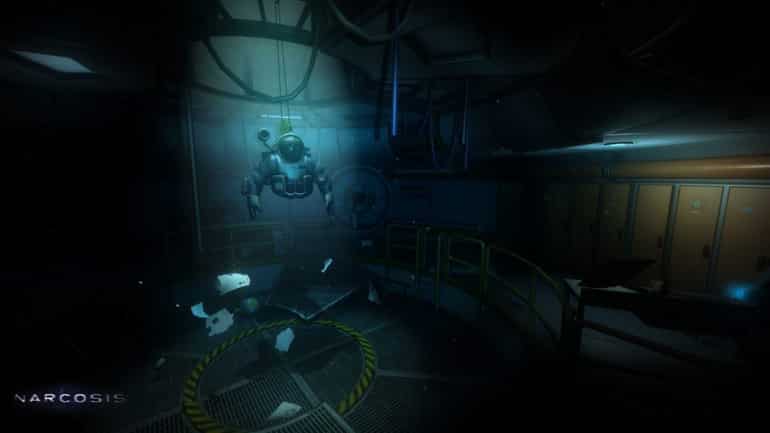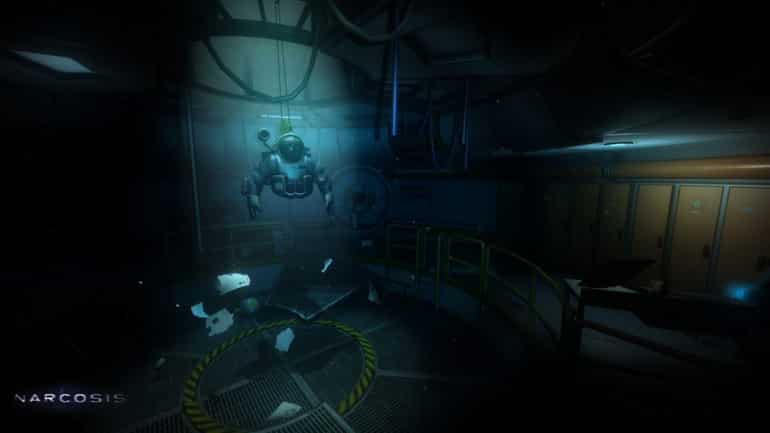 First off, let's discuss the visual element of the game. The graphics are exceptionally poor and ugly for a new-gen title. Even as you witness the sea life scatter around you, you never get the distinct impression that they're real or threatening in the slightest. For a horror game, you'd expect something occasionally terrifying or to make your skin crawl, but there's nothing like that here as the cardboard character models are laughably poor. Also, the stiff environment never comes alive as you venture deeper into it, looking like it should've been the setting for a PlayStation 2 title and failing to take advantage of the console's power.
The game is also too dark.
The game is also too dark. Now before you lecture me about realism and how it's reminiscent of the deep blue sea, this doesn't translate well to gaming. There are numerous sections where you're stumbling around in the dark for significant periods of time and you actually ask yourself why did you pay a lot of money to watch a black screen. Compounded with the shoddy graphics, this darkness doesn't make for a particularly memorable experience.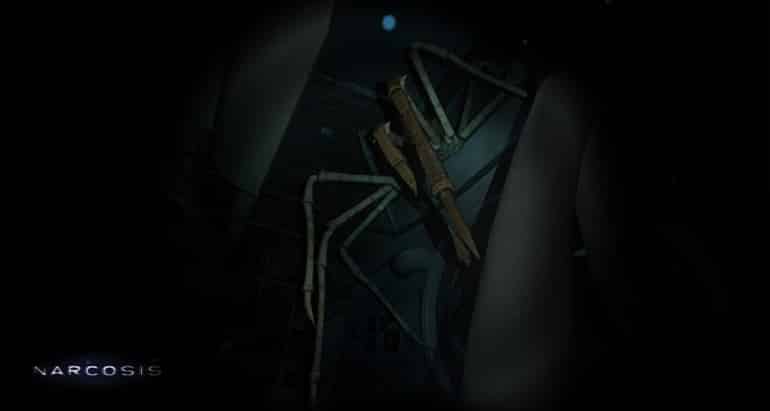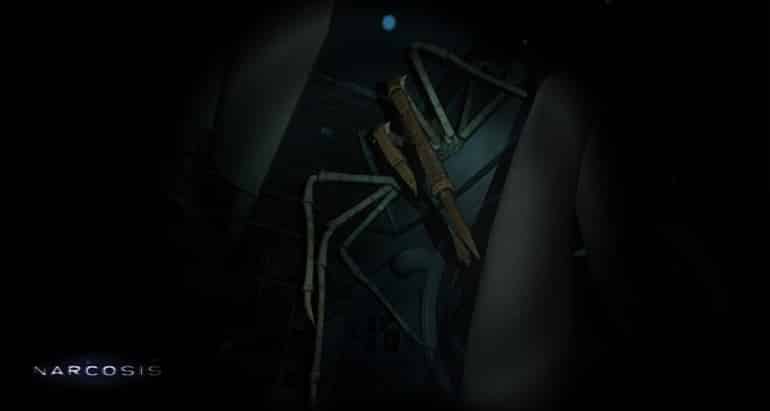 The controls aren't any better. Yes, the movement should be limited due to the main character's heavy suit, but coupled with the darkness, it's frustrating to navigate around as you bump from one lull to the next. These clunky movements and lack of fluidity are aggravating to the point where you don't feel rewarded when you've finally figured out how to get around.
The controls aren't any better.
Additionally, the lack of significant weapons hampers the gameplay. While you stealth around, with a limited oxygen tank (another extremely annoying feature), it would be nice to have something more powerful than a butter knife and a few flares at your disposal.
When you compare Narcosis to a survival horror like Resident Evil 7: Biohazard, there's simply no debate about which is the superior title. The former had the potential to be something bigger but it let itself down in the final product. It's sad, really, but sometimes you sink and other times you swim.