You have to appreciate Apple TV+'s approach. Instead of investing in tons of content for the sake of having an abundance of shows and movies, the streaming service chooses quality over quantity. That said, many of its shows don't always get the same attention as some of their more illustrious counterparts on Netflix and Amazon Prime. A perfect example of this is the comedy Mythic Quest (also known as Mythic Quest: Raven's Banquet in Season 1).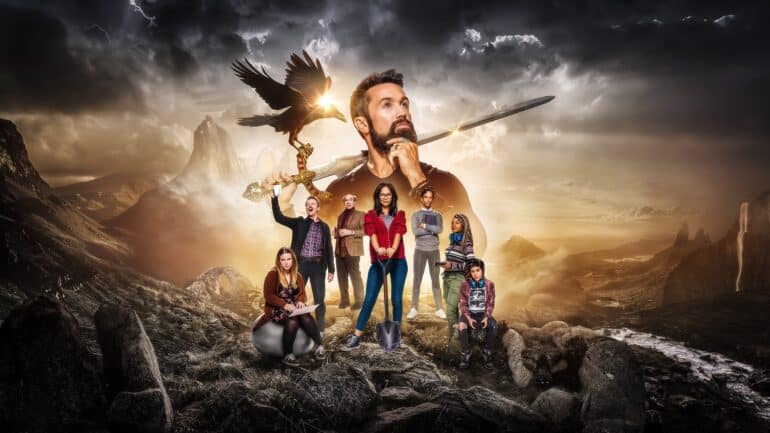 What is Mythic Quest about?
Gamers rejoice! There's finally a show that addresses the hilarious side of the gaming industry where video game studios and creative directors treat themselves as if they're untouchable gods among men. Without naming names, it isn't too hard to see who Mythic Quest is throwing shade at here and it's glorious.
In a nutshell, Mythic Quest is all about a fictional and popular MMORPG named—you guessed it—Mythic Quest. The show's lead character is the game's creator, Ian Grimm (Rob McElhenney), an eccentric egomaniac, who constantly finds himself at odds with the other people around him, including lead engineer Poppy (Charlotte Nicdao), the head of monetisation Brad (Danny Pudi), and the writer C.W. Longbottom (F. Murray Abraham). If you've ever worked in marketing or advertising, you'll also be able to relate to some of the sheer ridiculousness that takes place under the guise of "creativity".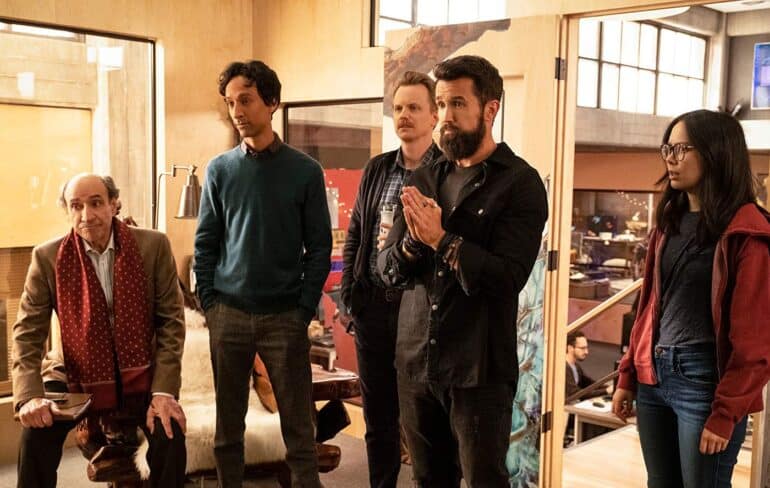 Why should you care?
The premise alone should sell Mythic Quest to any gamer; however, there's another big reason to tune in: Three of the main people involved in It's Always Sunny in Philadelphia are behind it.
Mythic Quest was created by McElhenney, Charlie Day, and Megan Ganz. The team continues to produce outstanding comedy in It's Always Sunny… and bring the same energy to this new series. Also, aside from the fantastic and hilarious cast, it's fun to see the likes of Anthony Hopkins, Snoop Dog, William Hurt, and Jake Johnson pop up for the odd cameo here and there.
How many seasons are there available to watch?
To date, Apple TV+ has released two seasons and two specials of Mythic Quest. Each season consists of nine episodes that are around the 30-minute mark, making this a perfectly bingeable show for any night of the week. More importantly, the streaming service has shown its commitment to the show by renewing it for a third and fourth season, ensuring that it won't just get the axe out of nowhere.
The world is finally catching on to how good Ted Lasso really is. While that's an undeniable fact and it deserves all the hype it receives, it isn't the only good comedy series airing on Apple TV+. Mythic Quest is a show that merits the same attention and coverage as AFC Richmond's finest because it's a funny and oh-so-accurate representation of the state of the gaming industry.
Tell us, have you watched Mythic Quest yet?